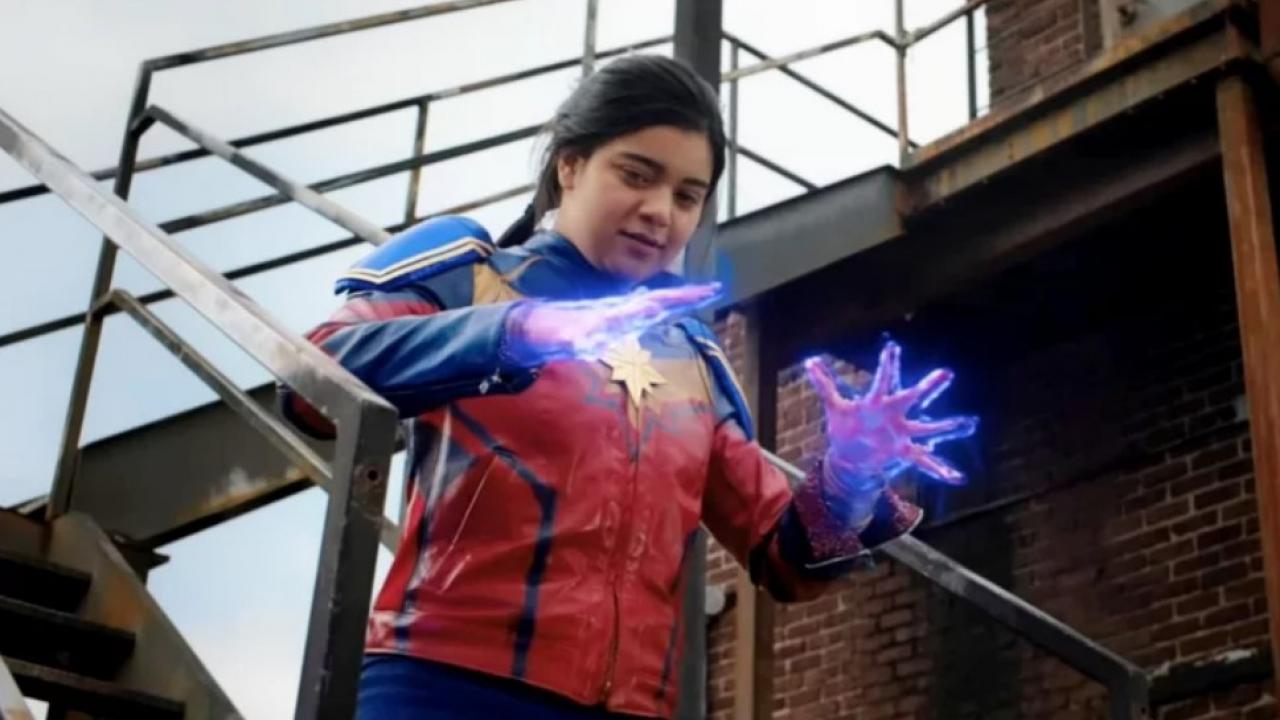 To find it, you had to have a good eye!
The new MCU series dedicated to Miss Marvel just arrived on Disney+, and fans have already found a few surprises in the first episode. From the first ten minutes, at 10:16 a.m., a QR code is hidden in the grocery store where Kamala Khan is (Iman Vellani) and his friend Bruno Carrelli (Matt Lintz), just above the ticket machine!
Miss Marvel "will allow the world to see Muslims differently"
And behind this QR code is… A link that leads directly to an online version of the first comics of Miss Marvelreleased in 2014!
This idea had already been used in Moon Knight, released last March, where surprises were hidden in the six episodes. The sequel will tell us if the mini-series about the 16-year-old heroine will do the same…
Captain Marvel fan Kamala Khan is the first MCU character of Pakistani and Muslim descent. If the scenario does not respect 100% the comics of G. Willow Wilson and Adrian Alphona, this opening has convinced the assiduous. The young teenager, who lives in Jersey City, is a big fan of video games and an insatiable fan-fiction writer. She loves superheroes, which ignite her imagination (especially Captain Marvel). But she struggles to find her place at home as in high school, until she discovers superpowers, similar to those of her heroes. She then says to herself, perhaps a little prematurely, that everything will work out… The first episode has been available on Disney+ since Thursday, June 8.
The trailer right here:
Miss Marvel: A breath of fresh air named Iman Vellani (review)