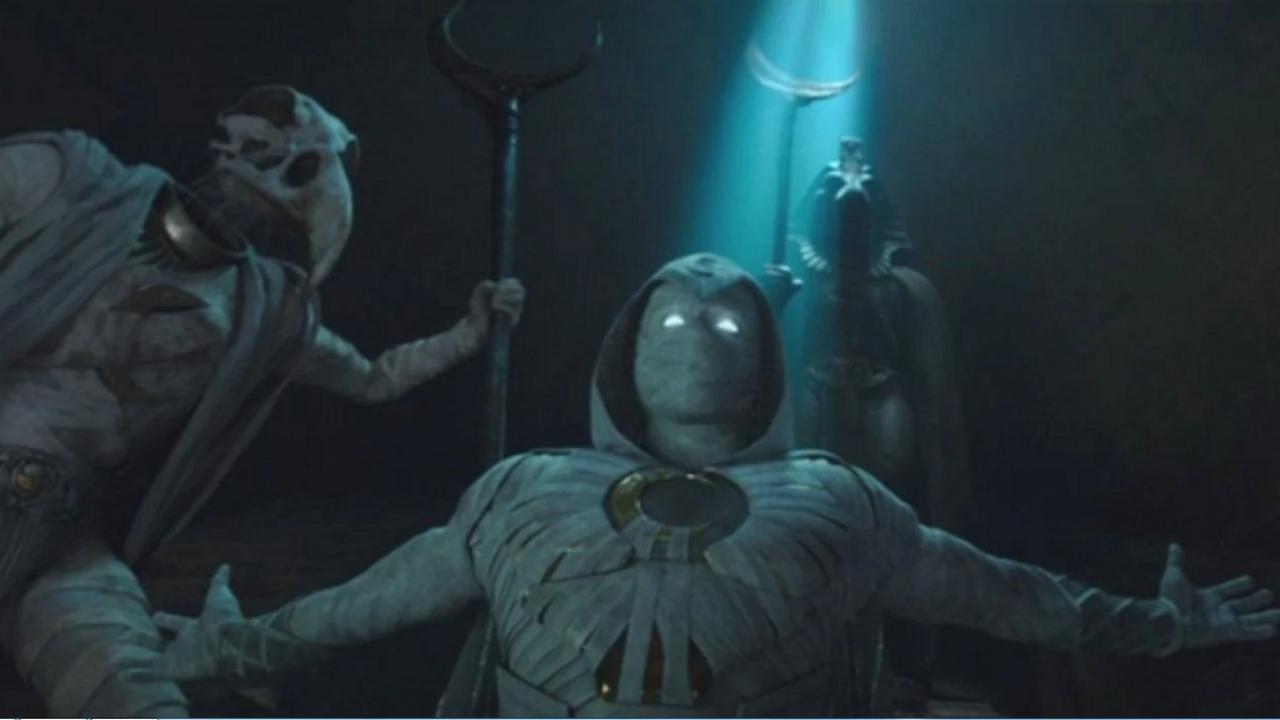 The Marvel series is already coming to an end tomorrow on Disney+.
After probing the depths of Marc Spector's psyche, Moon Knight will get down to business. It's time, because the end of the Marvel series is for tomorrow. And the Disney + platform has just released a trailer that teases what awaits us in this final episode 6.
This video first reveals a broad overview of past episodes, particularly focusing on the different experiences and personalities of Marc / Steven (Oscar Isaac). Above all, the trailer already announces a decisive battle between Spector and Arthur Harrow (Ethan Hawke). We see Moon Knight back in his made in costume Khonshu, suggesting that the Moon God will be released in this final chapter. A life-and-death combat is thus looming in the heart of Egypt, between the immortal warrior and his predecessor, a religious fanatic now under the orders of the Goddess Ammit…
It will be to discover tomorrow, in episode 6 of Moon Knighton Disney+.
This Wednesday, experience the epic season finale of Marvel Studios' #MoonKnightonly on @DisneyMore. pic.twitter.com/qTV7UGm7G4

—Moon Knight (@moonknight) May 2, 2022