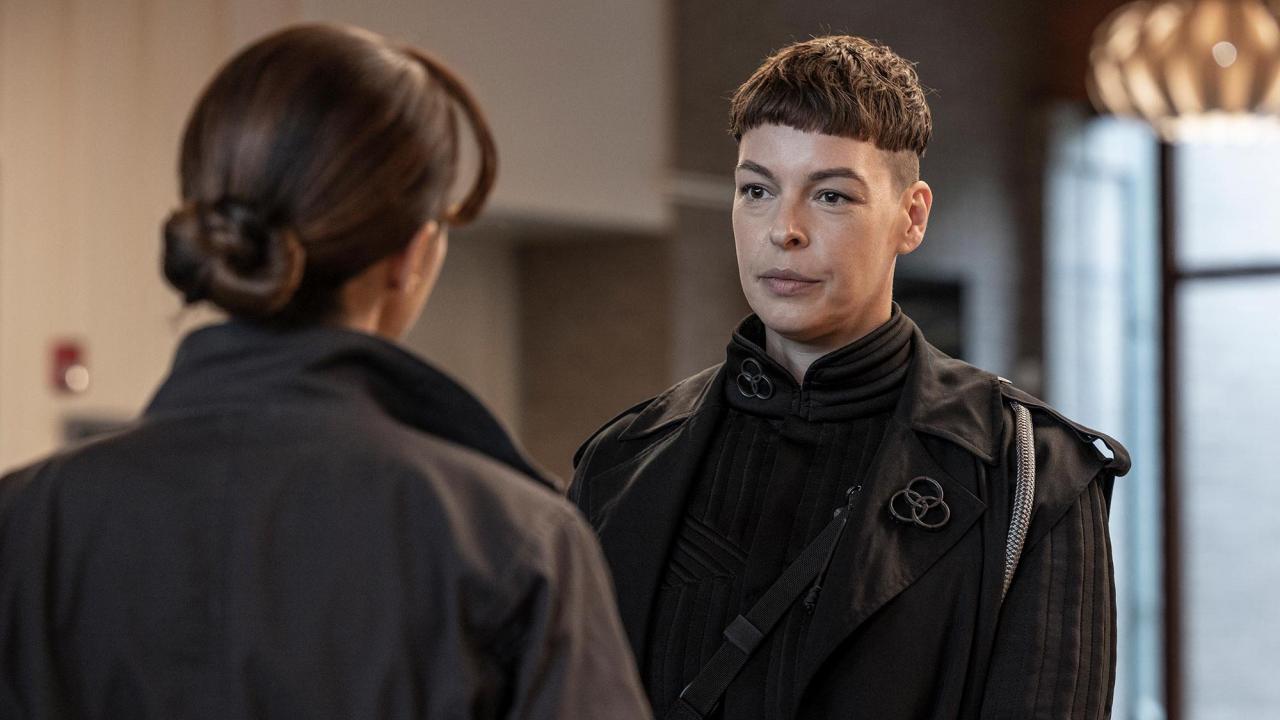 The boss of the franchise announces that we will see the character again …
She made a remarkable comeback in the universe of The walking dead, during season 2 of World Beyond. The episodes passing, Jadis took more and more place within the CRM. And today, the one who saved Rick from certain death is now a staple in the franchise. In the wake of the spin-off finale, producer Scott Gimple confirms that Jadis will be back:
"I would just say yes", obviously replies the supervisor of Walking dead in EW. Attention spoilers!
The Walking Dead World Beyond: the post-credits "French" scene explained
It should be noted that she survived this last episode of World Beyond and even more, she took Elizabeth's place, which she had arrested! She is now the head of the army: "We were talking about Jadis before we started the series, how we were going to reintegrate it into the story, and then other opportunities presented themselves ", Gimple remembers. "We grabbed the ball and the pieces of the puzzle naturally fit together (…) So yeah, there are three, four, five different ways that Jadis could come back next (in the franchise) …"
At the of World Beyond, Gabriel's ex-girlfriend now even comes forward as one of the central villains of everything Walking dead… "Evil ? Really, mean? Let's say rather an antagonist … "
The co-creator of the spin-off, Matt Negrete, clarifies where the character played by Pollyanna McIntosh is located: "The last time we saw her in Walking dead, she was still an ally of Rick, but people had turned on her. She was trying to find the right path. She got caught up in her own manipulations as Jadis with the Scavengers. She tried to fit in with this Alexandria group and they kind of backfired on her. So there is always a part of her that will be this ambitious survivor seeking redemption in Walking dead and for whom it did not work. Now she is someone who sees opportunities, and who looks for ways to survive. That's what CRM means to her. And then she found a bigger purpose there, which is their goal: the survival of humanity, despite some pretty horrible things that they are willing to do to get there … "
Despite the end of World Beyond, CRM and Jadis are clearly not yet done with The walking dead.