The director of On the trail of the Marsupilami talks about his adaptation, as well as his love for Gaston Lagaffe, Hara-Kiri and Walt Disney.
In 2012, Alain Chabat released its free adaptation of the Marsupilami. In the pages of Firsthe explained why he felt closer to Franquin than to Goscinny, author of comic strips that he nevertheless had brilliantly transposed to the screen with Mission: Cleopatra. The actor/director also returned to the improvisations of Jamel Debbouze on this project. Excerpts from this interesting meeting while waiting to (re)see the marsu this Sunday on TFX.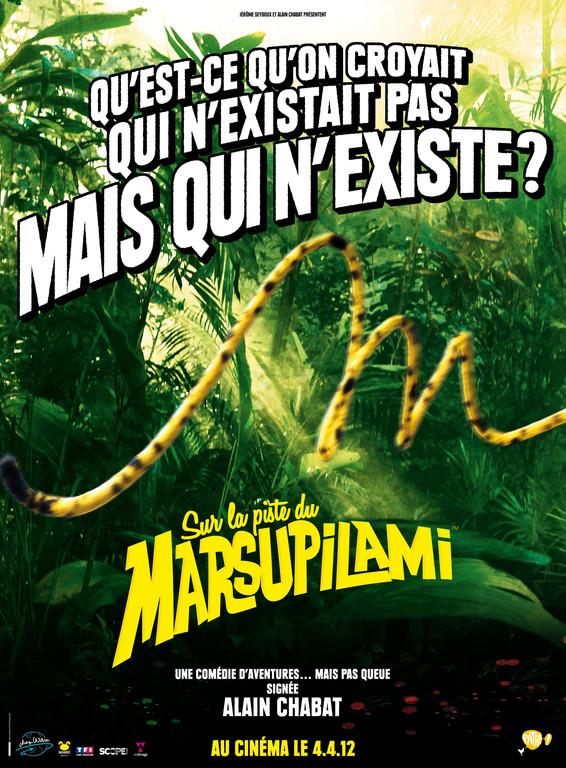 Why we love the Marsupilami
Interview published in April 2012 in Première: 10 years after the box Asterix and Obelix mission Cleopatra, Alain Chabat try again the adventure of the comic book adaptation. For sound output Marsupilamihe explains his attraction to this strange creature, his duet with the uncontrollable Jamel Debbouze, its contradictory worlds. Three questions for an artist torn between Walt Disney and Hara-kiri.
Premiere: When we see the film, we have the impression that the symbiosis is more evident with the spirit of Franquin than with that of Goscinny on Mission Cleopatra…
Alain Chabat : It's because I feel closer to Franquin's themes. Or more precisely of his vision of the world, which is both gently anar and tinged with humanism. Gaston Lagaffe is his character who best sums up this state of mind.
Finally, discover the casting of Gaston Lagaffe at the cinema
You made yourself known thanks to a much more "counter-cultural" humor. Do you miss the "explosions of pussies" or the "Save time, don't shit anymore"?
Yes, thoroughly. But I always put Hara-kiri and Walt Disney on the same level. I am caught in a pincer movement between these two extremities.
The joke of the dog who gets excited on Jamel, she owes more to Hara-kiri than at Walt Disney, right?
We were a little worried, so we tested the scene on kids, who were bursting with laughter. I don't really know why, and I don't want to know, but that's good. So we left it. There was no real self-censorship. I respected the codes, quietly. On the Marsupilami's trail is a buddy movie for children, genre sufficiently marked and precise so that you don't want to mess up your own film. Sometimes, Jamel improvised with blows: "Fuck your race". So I explained to him: "It's the Marsu, there's no 'Fuck your race'. At worst, you say it in Palombian and it's even funnier".
Fred, without Omar, but with his Marsupilami: "He's a real one, it was very pleasant to work with him!"
Trailer :