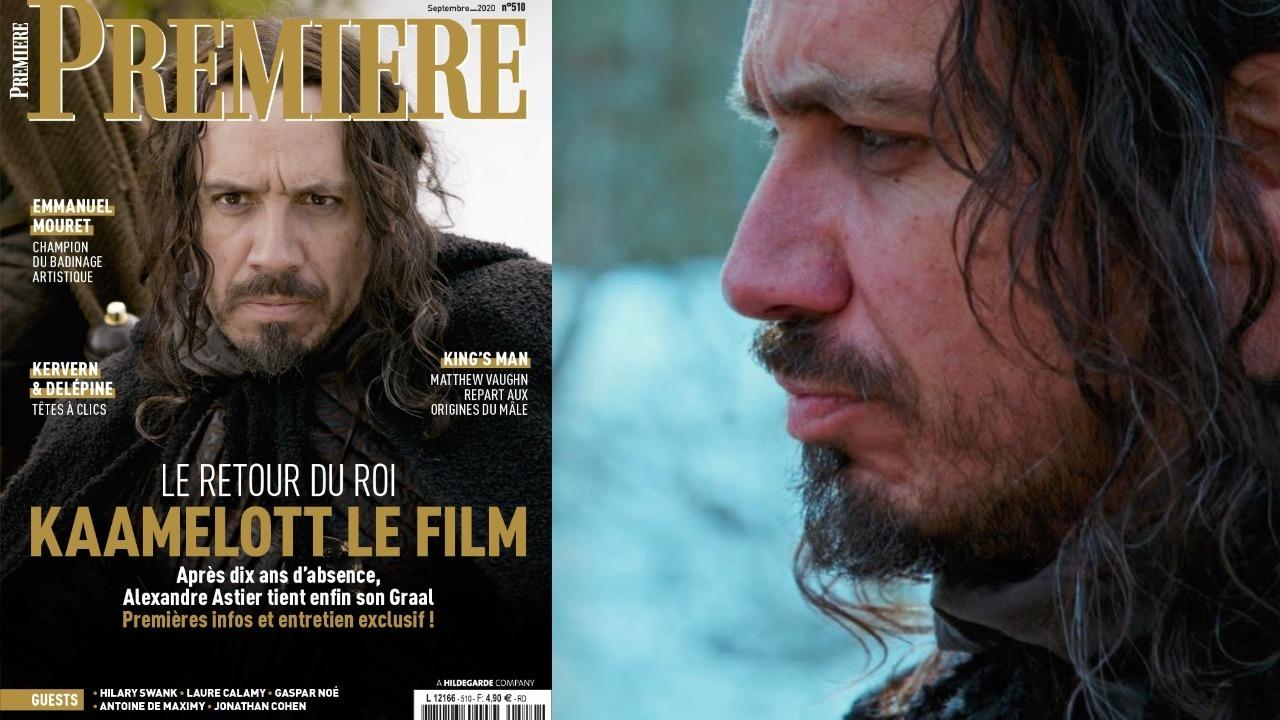 "It stirs up the film, teases the creator of Kaamelott. It is for people who like stuffy stuff: prequels, series, etc."
Kaamelott – First part should have been released in theaters in 2020, and Alexandre astier was on the cover of the issue of First 510 (September 2020) to present exclusively its ambitions for the passage of his cult series Kaamelott At the movie theater. We are republishing an excerpt from this interview to wait until its release
Summary of Première n ° 510: Alexandre Astier, Kaamelott – First part, Laure Calamy, Les Dents de la mer, Gaspar Noé, Jonathan Cohen …
Started with short pastilles in 2005 on M6, it ended in a longer format more than ten years ago, in October 2019, and the film will finally be released on July 21, 2021. Its creator logically evokes this change of scope and his desires for greatness: moreover, the title Kaamelott – First part immediately promises new episodes to come …
Selected pieces :
"Writing three-minute slices of life for TV was still a funny way to tell a saga. It was new, interesting, it was a nice way to present it, but after a while, it was necessary to change. Today, when I see the images of the film, I tell myself that Kaamelott was made for the cinema. This is his real place. "
"Fantasy raises the level of perils, enlarges the world, makes it vaster. You put your feet in the sand, in the snow, on the Red Sea, you give air and obstacles to the characters, you put them on stage in a world too big for them. (…) Yes, it's better at the cinoche. Because filming in the desert when you're on TV is complicated. Boating on TV is is a tanasse. "
"This film is for people who like thick stuff: prequels, series, etc. (…) The ambition is to make a saga that mixes comedy, dark fantasy and adventure."
"So I invite the dilettantes, those who have watched the series in a more distracted way, who have never really looked into the saga, to come and put their foot in the sauce. Because it stirs, the film. It will displease. maybe, but it's leafy. It's loaded. On the other hand, I'm not going to say to you, "It's funny, it's fun." Because I think it's better than that. "
Interview by Frédéric Foubert and François Grelet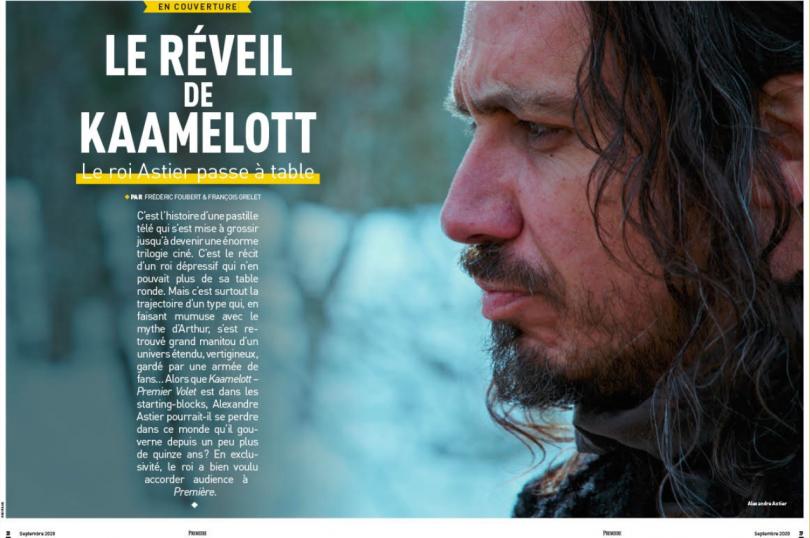 Kaamelott, first part or the fandom menace [critique]
Throughout the interview illustrated by unpublished photos of the shooting, Alexandre Astier also speaks of his love for the Arthurian legend, of his responsibilities linked to his multiple hats (on Kaamelott, he is an actor, screenwriter, director, composer …), of his relationship with fans … The full interview can be found in n ° 510. Good reading !
I buy this number