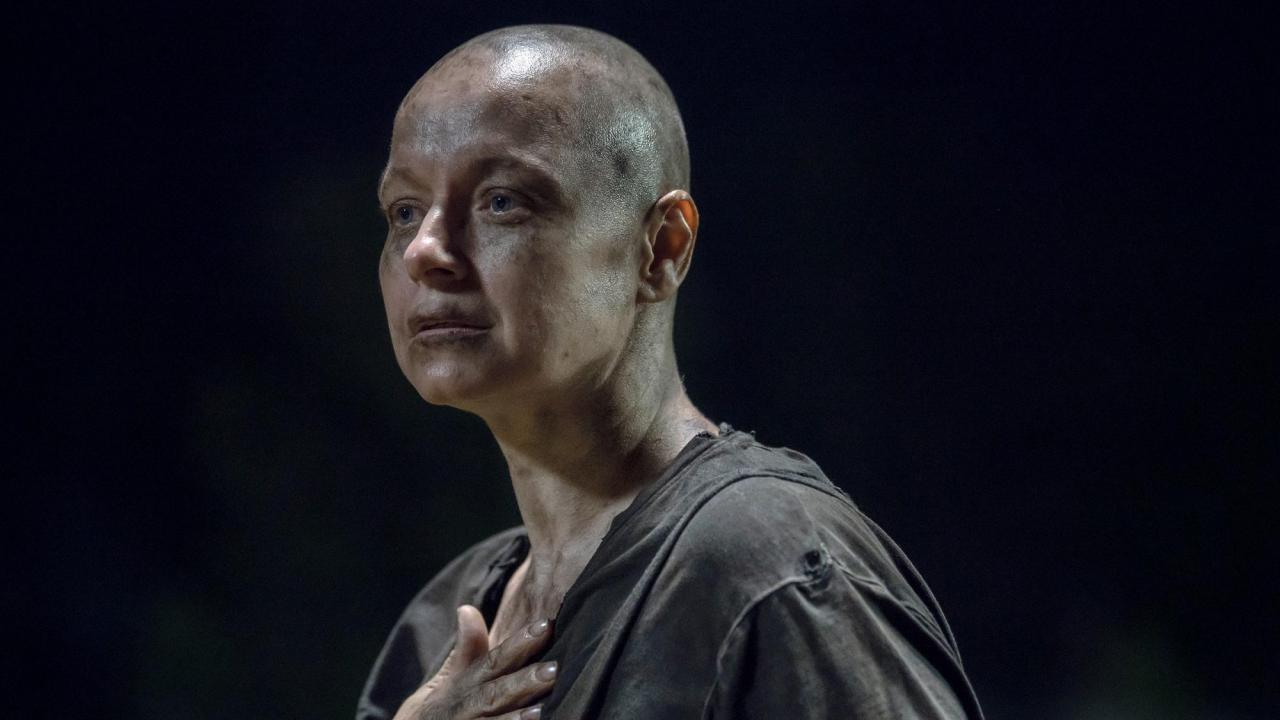 The leader of the Whisperers will be entitled to an episode in the anthology.
Alpha will resume service! Samantha Morton will reprise her role as the Whisperers leader in future series Tales of the Walking Deadthe anthology that will be derived from The Walking Dead and whose production has started.
It will be found in a single episode of the first season in six parts, reveals EW. Plot details are still under wraps, but it's assumed the spin-off will return to the past to tell us about the era of the Whisperers and how they came up with the idea of ​​wearing zombie skin masks all day long. …
End of filming for The Walking Dead: Norman Reedus and the production say goodbye
It should be remembered that Alpha has been dead for a while in walking deadafter being murdered by Negan (Jeffrey Dean Morgan).
Tales of the Walking Dead should also bring back other familiar faces from the franchise, and especially a lot of new ones: Anthony Edwards (Emergencies), Parker Posey (Lost in Space), Terry Crews (Brooklyn Nine-Nine), Poppy Liu (hacks), Jillian Bell (Brittany Runs a Marathon), Olivia Munn (X-Men: Apocalypse), Jessie T. Usher (The Boys), Danny Ramirez (Falcon and The Winter Soldier), Loan Chabanol (Fading Gigolo) and Embeth Davidtz (Old) have already been announced to the casting of Tales of the Walking Dead. No date yet.