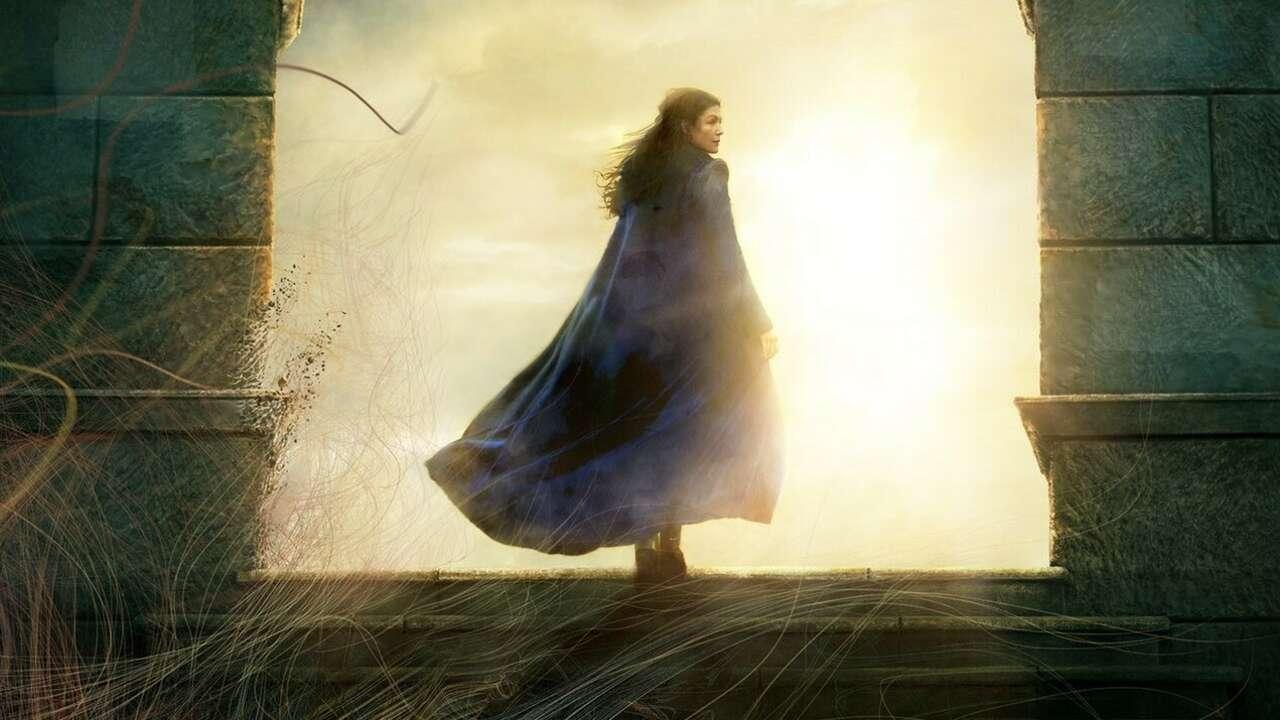 The great fantasy series is teased at Comic-Con.
Rosamund Pike in the skin of Moiraine, it is the only image of The Wheel of Time unveiled yesterday by Amazon Prime Video during Comic-Con 2021 (which is being held virtually again this year). No trailer, but an official poster, which shows the heroine of the fantasy series adapted from Robert Jordan's fantasy novels. And by the way, a broadcast date: The Wheel of Time will go live in November 2021 on the streaming platform (the exact date will be revealed later).
See you in November, Dragonsworn. pic.twitter.com/kYJKpO2SGD

– The Wheel Of Time (@TheWheelOfTime) July 23, 2021
Already renewed for a second season, The Wheel of Time is one of the big events of the end of the year on the small screen. The story takes place in an epic, sprawling world where magic exists and only certain women are allowed to access it. The story follows Moiraine, a member of the all-female and incredibly powerful organization called "Aes Sedai". As she arrives in the small town of Two Rivers, she sets off on a dangerous journey around the world with five young men and women. According to the prophecy, one of them is the Dragon Reborn, who will save or destroy mankind.
The Wheel of Time is written by Rafe Judkins (Agents of SHIELD), who will also be a showrunner. Uta Briesewitz directed the first two episodes.