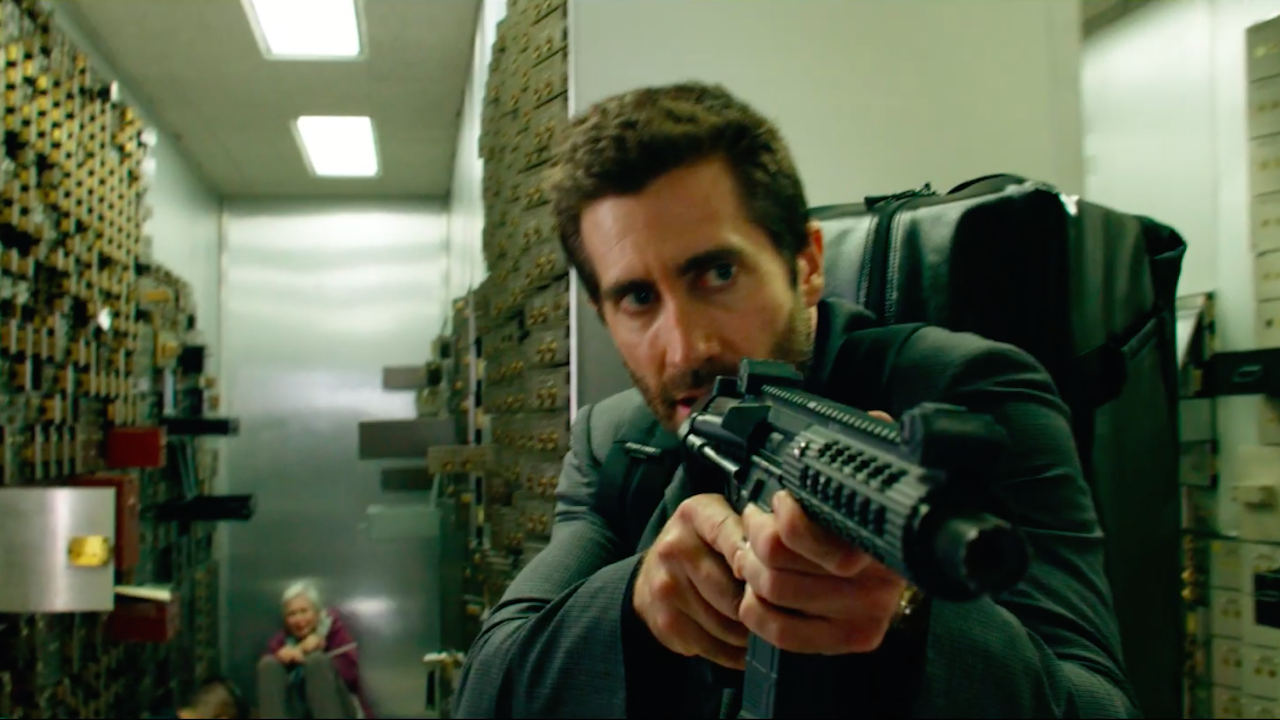 The actor would have made the set "his playground" according to his co-actor Yahya Abdul-Mateen II.
With experience in both Danish remakes and action thrillers, the latest of which The Guilty (available on Netflix) had left First voiceless, Jake Gyllenhaal seems to have tried his hand at directing on the set of the next film by Michael Bay, Ambulance. It's her co-star Yahya Abdul-Mateen II who delivers this funny anecdote.
Ambulance: Jake Gyllenhaal plays the robber for Michael Bay [bande-annonce]
Dated at March 30 next, this action film presents Gyllenhaal and Abdul-Mateen II as two brothers in arms, the first of whom is ready to do anything to help the second, in difficulty to pay his wife's health costs. If we recognize the style of Michael Bay from the first seconds of his trailer, Ambulance owes a lot to Jake Gyllenhaal, however, as Yahya Abdul-Mateen II explains.
In comments reported by Esquirehe says that Gyllenhaal had made the set of the new Bay film his "playground". "There were times when he would take the camera from Mike and then you were looking around and Jake was shooting the scene. (…) I had never seen anything like this before. I'm curious to stuff like that, but I would never ask the director if I can shoot a scene!", he declares.
For his part, Jake Gyllenhaal explained that he had always wondered what it would be like to shoot a Bay film, adding that the filmmaker "can be brash and clumsy" on the tray. It remains to be seen whether the public will be able to tell the difference between the scenes of the two filmmakers.
Note that this feature film marks the return of Michael Bay directing, almost three years after the release of his film 6 Underground on Netflix (2019). This time back on the big screen, the director adapts the Danish film of the same name directed in 2005 by Laurits Munch-Petersen and Lars Andreas Pedersen. The latter are also co-screenwriters for Michael Bay on this adaptation.