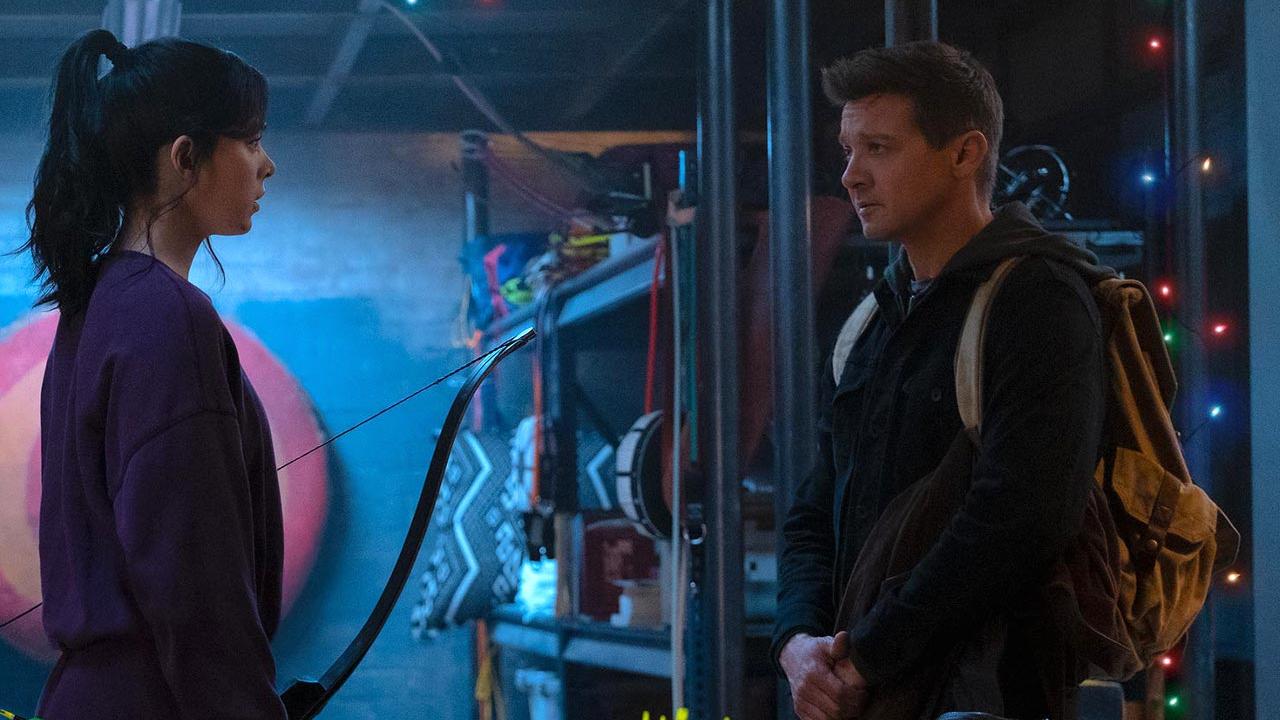 The next MCU series will land on the streaming platform this fall.
After Loki and while waiting for the animated trip of What If …? Marvel announces that the next series to land on the air at Disney Plus will be Hawkeye. Jeremy Renner will be back as Clint Barton on Wednesday November 24 on the streaming platform.
#Hawkeye never misses 🏹 so don't miss @JeremyRenner and @HaileeSteinfeld in this @EW exclusive first-look of Marvel Studios' Hawkeye. The Original Series starts streaming Wednesday, November 24 on @DisneyPlus. pic.twitter.com/8DnB18oSIk

– Marvel Studios (@MarvelStudios) July 29, 2021
Already, we have the right to a first glimpse of his meeting with the young Kate Bishop (played by Hailee Steinfeld), a big fan of the archer, who will become his little protégé. Described as both annoying and charismatic at the same time, little Kate will cause a series of problems that Barton will then have to deal with. We also know, thanks to the post-credits scene of Black widow, that Yelena Belova, the sister of Natasha Romanoff, will try to take revenge on Hawkeye, persuaded by Countess Valentina de Fontaine that he was responsible for her death (in Endgame, if you are still following).
This new Disney Plus series could therefore mark a new milestone in the MCU, and allow Jeremy Renner to leave the franchise, since it is written that Clint will most certainly leave the Avengers to find her full-time family, replaced in the team by Kate Bishop, member of the Young avengers in the pages of comics for years.