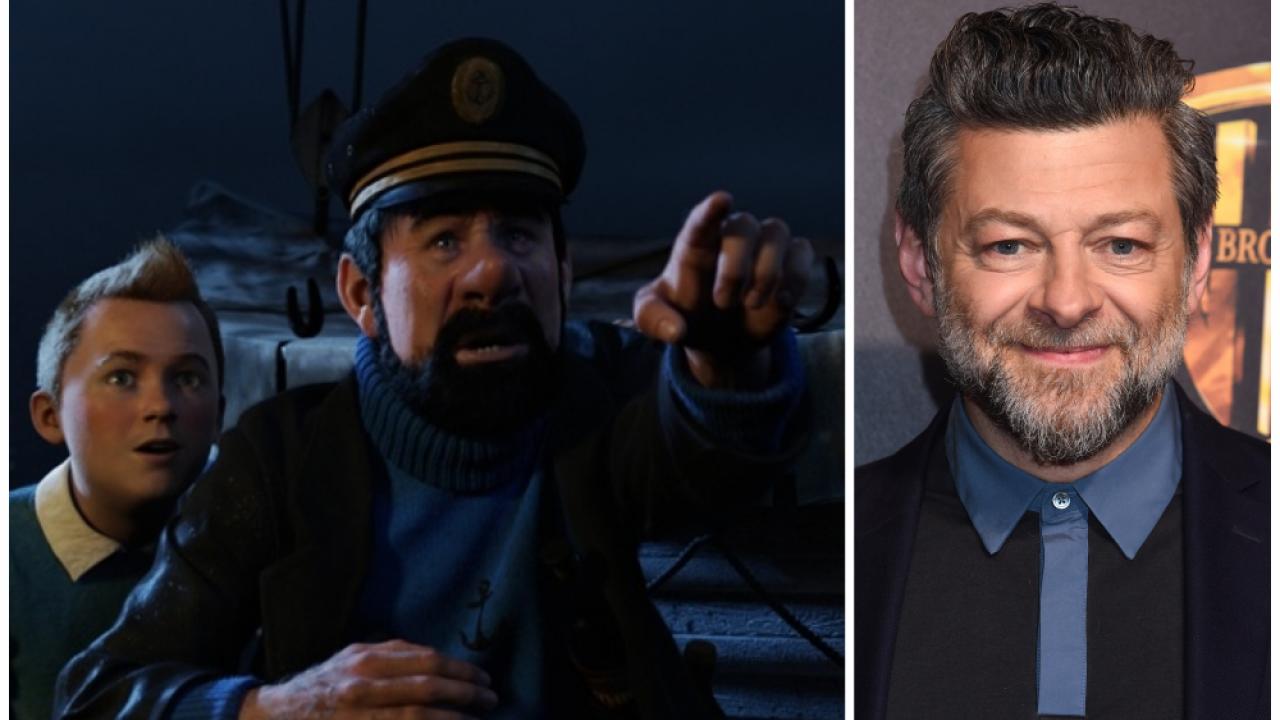 The director of Mowgli dreams of shooting the sequel to The Adventures of Tintin: The Secret of the Unicorn.
On the occasion of the broadcast of the first trailer for Mowgli, in May 2018, First was able to discuss with Andy Serkis, its director, who also plays Baloo digitally. The artist then detailed his project, explaining for example how this dark adaptation of jungle book of Rudyard Kipling would be different from that of Jon Favreau for Disney, and how his team had once again revolutionized the technique of performance capture, after having amazed the public thanks to the trilogy of The Planet of the Apes. Yes Mowgli was at the heart of the discussion, Andy also briefly touched on his other successes, from Hobbit to Last Jedi Passing by Black Panther. He also reaffirmed his desire to play in the sequel to Adventures of Tintin: The Secret of the Unicorn (2011), which will be rebroadcast tonight on Gulli. Warning, spoilers! If you haven't seen his latest movies, skip the first question.
Andy Serkis introduces us to Mowgli: "There will be no song in my version of The Jungle Book"
In a few months, you said goodbye to César de The Planet of the Apesto Snoke of Star Wars and to Ulysses Klaue of Black Panther…
Indeed. It is also for this reason that Mowgli, it's a huge project for me. It comes out at a pivotal time in my career. The trilogy of The Planet of the Apes, It's finish. Marvel, it's over. Star Wars, It's finish. And there, after working on it for years, that's it, I just finished Mowgli. We finished the film only a few days ago and I feel incredibly good. He is ready.
On Mowgliyou find two accomplices of the Hobbit, Cate Blanchett (the interpreter of Galadriel plays the snake Kaa) and Benedict Cumberbatch (that of Smaug is Shere Khan). In the meantime, the three of you have obtained important roles at Marvel: Cate in Thor: RagnarokBenedict in Doctor Strange and Avengers: Infinity War and you in Avengers: Age of Ultron and Black Panther. By chance ?
Yes, it's true, we worked together on The Hobbit, then we played characters at Marvel. But it was not calculated. Personally, I called on them because we share the same love for fantasy, for conveying ideas, reflections on human nature via metaphors, invented stories. It was at the heart of Hobbit and this is very important Mowgli.
Andy Serkis: "Playing a role is a political act"
I really like performance capture videos. See you transform into Caesar or see Benedict Cumberbatch "do the dragon", it's always great. What have you planned around Mowgli ?
I love performance capture, and I love showing how it works. There will be bonuses devoted to the creation of the animals in the DVDs and blu-rays of Mowgli. It is a captivating process. There would even be enough to mount a parallel film from the rushes of the actors in combination. And the emotion would pass! I promise you it would work.
Benedict Cumberbatch is good, even as a dragon
After this experience, are you going to continue on this path?
After Mowgli ? I want to keep doing this! Performance capture, to push the limits even further, and staging, of course. I can't talk about my next film yet, but I'm still going to direct, that's for sure. I love that.
And as an actor? You have news of Tintin, for example ? We asked Steven Spielberg the question when he presented Ready Player Oneand he assured us that his film would have a sequel.
I would love to shoot the sequel to Tintin ! I hope Peter Jackson will call us back to do this again. I want to play Captain Haddock again! I really like this character. So keep asking the question. The more people clamor for a sequel, the more likely it will be.
Steven Spielberg: "Peter Jackson will soon be working on the sequel to The Adventures of Tintin"
Secret of the Unicorn trailer: