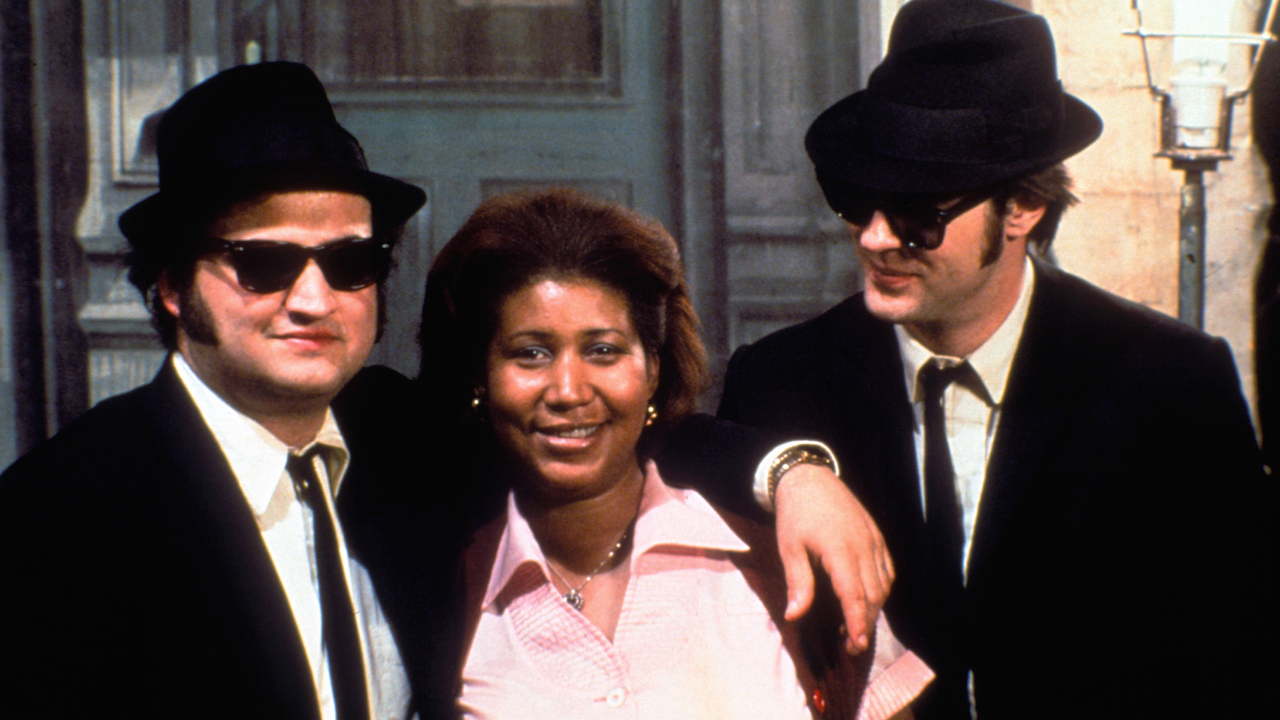 Musical arrangements, costume, playback, casting… Landis says it all.
It's not every day that a director is lucky enough to have under his direction Aretha franklin, one of the greatest voices in popular song. John landis, the director of Blues brothers, is one of those rare lucky ones. Interviewed by the magazine Deadline, he spoke at the time of the disappearance of the singer, in August 2018, delivering in passing several anecdotes on the set of the cult film. We republish them to wait until it is rebroadcast on Sunday evening on Arte.
Jennifer Hudson star of the biopic of Aretha Franklin: the singer had chosen her before her death
"I have nothing but praise for Aretha", he declared. According to Landis, who describes the singer as "national treasure", the head of the Queen of Soul "should be on Mount Rushmore".
Aretha Franklin was reluctant to accept the role
"She was worried. She said, 'You know, I'm not an actress.' I told her she was, and gave a performance every time she sang a song. She thought about it and said, 'Yes, that's right.' She wanted to make sure it was done with respect, and it sure was. We loved her. John, Dan and I were absolutely delighted that she and all these artists agreed to be in the movie.. (…) We were a little apprehensive about his reaction to the costume. But it suited her very well, she loved it. "
The singer insisted on playing the piano part of "Think" herself.
"I wanted her to sing 'Think' (…) At first she said, 'Really? You don't want me to sing' Respect '?' (…) She arrived a few days before the shooting of her scene, listened to the song and said: 'Okay, but I would like to change the piano.' We were like 'great, what do you want to do?' She said: 'I will play it myself.' "
The Queen of Soul had trouble with playback
"It was fun, she was very surprised to have to do so many takes. Like many artists I have worked with, she struggled with playback. Which makes perfect sense when you understand her never sang a song the same way twice. "
Aretha Franklin is accompanied by the musicians of the Stax… and her sisters
"Steve Cropper, one of the members of the Blues Brothers band, is also one of the big names of the Stax team. (Editor's note: legendary Soul / R & B label from the turn of the 60s / 70s). Steve and Duck Dunn, also members of the Blues Brothers band, were part of Booker T. & the MG's. Cropper wrote a lot of soul classics, he worked with Otis Redding on all of his recordings. It was Otis who wrote "Respect", which earned him a hit. Then Aretha recorded it. Steve told us about Otis' reaction when he heard Aretha's version: 'Well, I think this song belongs to him now.' "
"Do you remember the choristers, those women who come out from behind the counter? Two of them are the sisters of Aretha Franklin."
Respect: the trailer for the Aretha Franklin biopic with Jennifer Hudson
The singer couldn't call John Landis by his first name
"There was only one thing that made me uncomfortable with Aretha. For some mysterious reason – maybe because I was the director – she insisted on calling me Mister Landis. I was like, 'Aretha , call me John '. She would say,' Okay, I will – Mr. Landis'. "
Critics took down the film … but not Aretha's performance
"What is interesting is that The Blues Brothers, like most of my films, received very negative reviews. Like Pauline Kael, who used to demolish each of my films. Blues brothers consists of a rejection of the film, then five or six pages on the genius of Aretha Franklin. Which, by the way, suits me. "