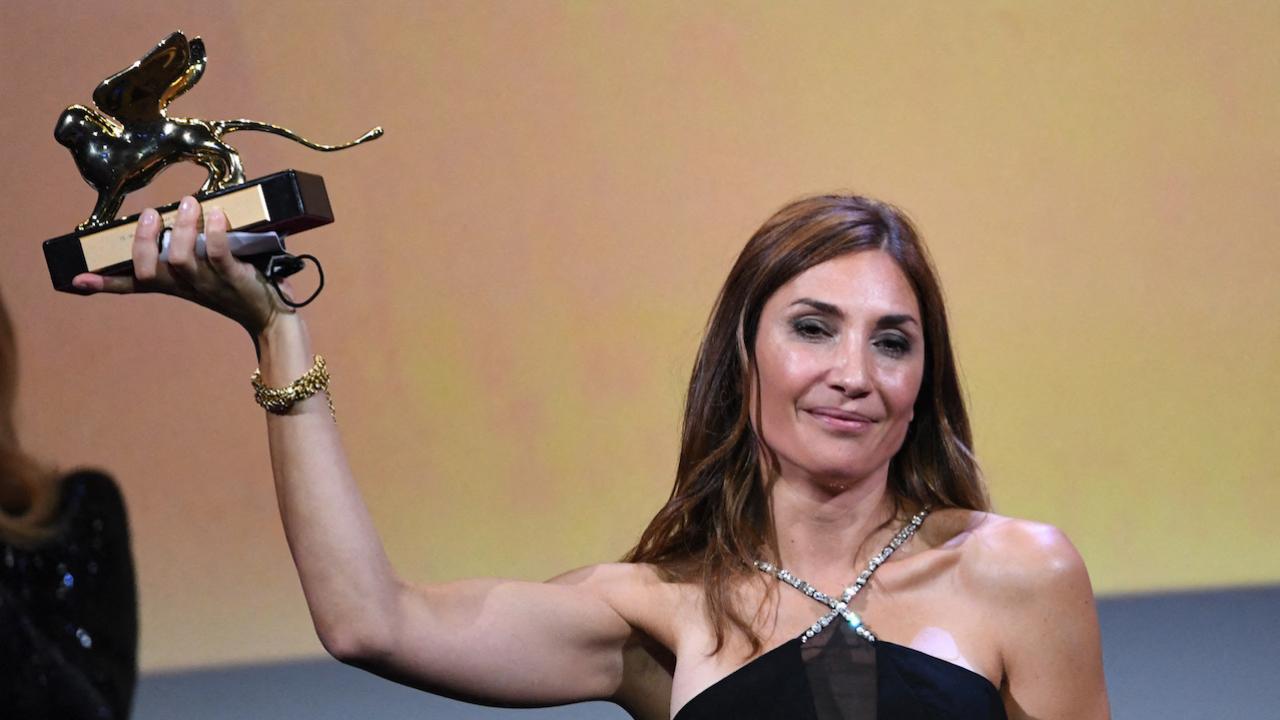 Audrey Diwan, at the microphone of France Inter, speaks about her Golden Lion and the recent victories of Julia Ducournau in Cannes and Chloé Zhao at the Oscars.
"Surprise is happy" : thus describes itself Audrey Diwan, at the microphone of France Inter, about the Lion d'Or rewarded for his second feature film The event, adaptation of the eponymous novel by Annie Ernaux. The director, who signs with this film a poignant adaptation of the autobiographical novel recounting the clandestine abortion experienced by its author in the 1960s, is the third woman to win a major prize at a major film festival, positioning herself directly in the line of Chloé Zhao, winner at the last Oscars ceremony with Nomadland, and Julia Ducournau, Palme d'Or 2021 in Cannes for Titanium. Note also that Jane Campion, Palme d'Or 1993 for The Piano Lesson, did not leave empty-handed from the Mostra, the price of the staging in his suitcases for The Power of the Dog.
Asked about this feminine wave, which seems to conquer international cinema, Audrey Diwan explains having the feeling that times are changing, or rather that the industry has more and more confidence in women filmmakers. A bet that pays off, since "mathematically, when we let women realize and they are more numerous, there are chances that they are also distinguished at the other end of the spectrum".
And in the face of the critics, who cry out for positive discrimination with "They won because they are women", Diwan responds by quoting Chloé Zhao: "When we tell you this sentence, tell them that we have chosen a film, not a woman." A quote to ponder.
Cannes 2021: Julia Ducournau triumphs with Titanium [photos]