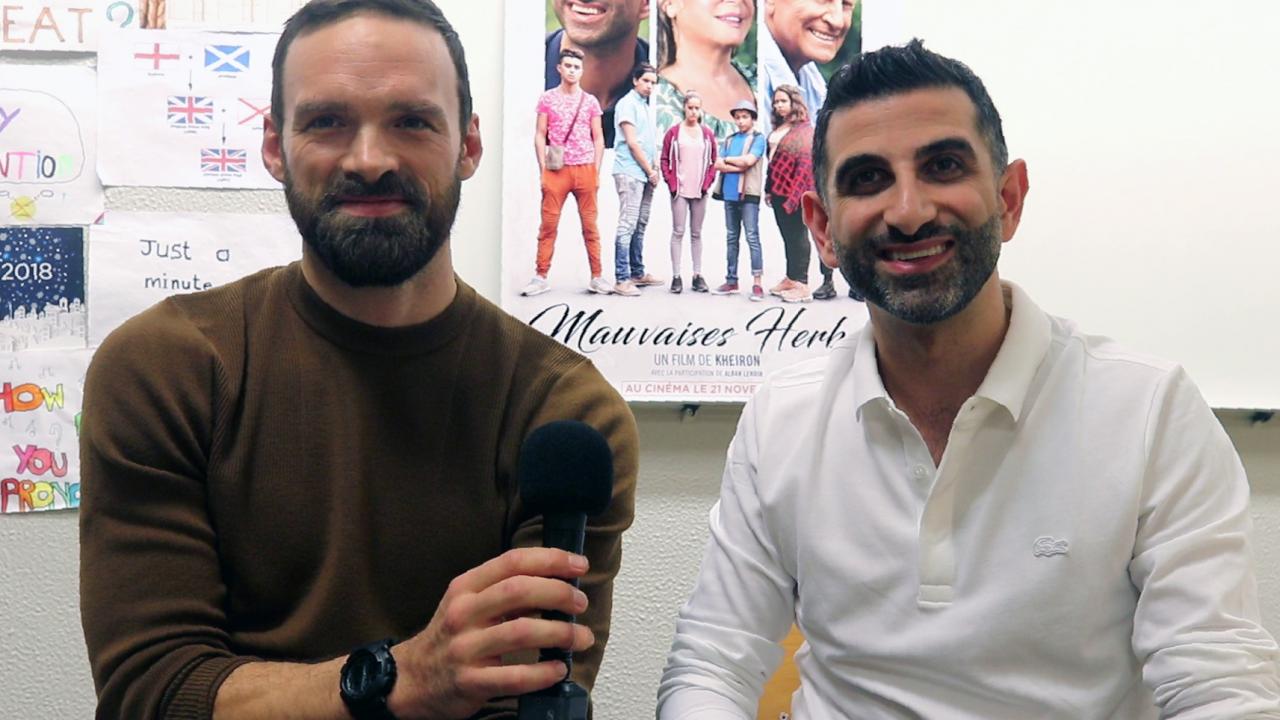 His second film as a director and actor arrives on television. Meeting with Kheiron, but also Alban Lenoir.
Comedian, actor and director, Kheiron has several strings to its bow. After The three of us or nothing, his first film as a director (and actor), which was a great success in 2015, he returned in November 2018 with Weeds, a new comedy alternating again humor and drama, its hallmark. It will be broadcast this evening, for the first time in clear, on M6.
The story ? Waël (Kheiron), a former street child, lives by the little scams he commits with Monique (Catherine Deneuve), a retired woman who cares a lot about him.
Her life took a turn when a friend of her, Victor (André Dussollier), offers him a small volunteer job in his center for children excluded from the school system.
We three or nothing recalls the satirical spirit of Riad Sattouf [critique]
First met Kheiron at the scene of his filming, a high school in the Parisian suburbs, accompanied by one of his actors: Alban Lenoir. Here is their interview:
Weeds: Kheiron in slow motion [Critique]