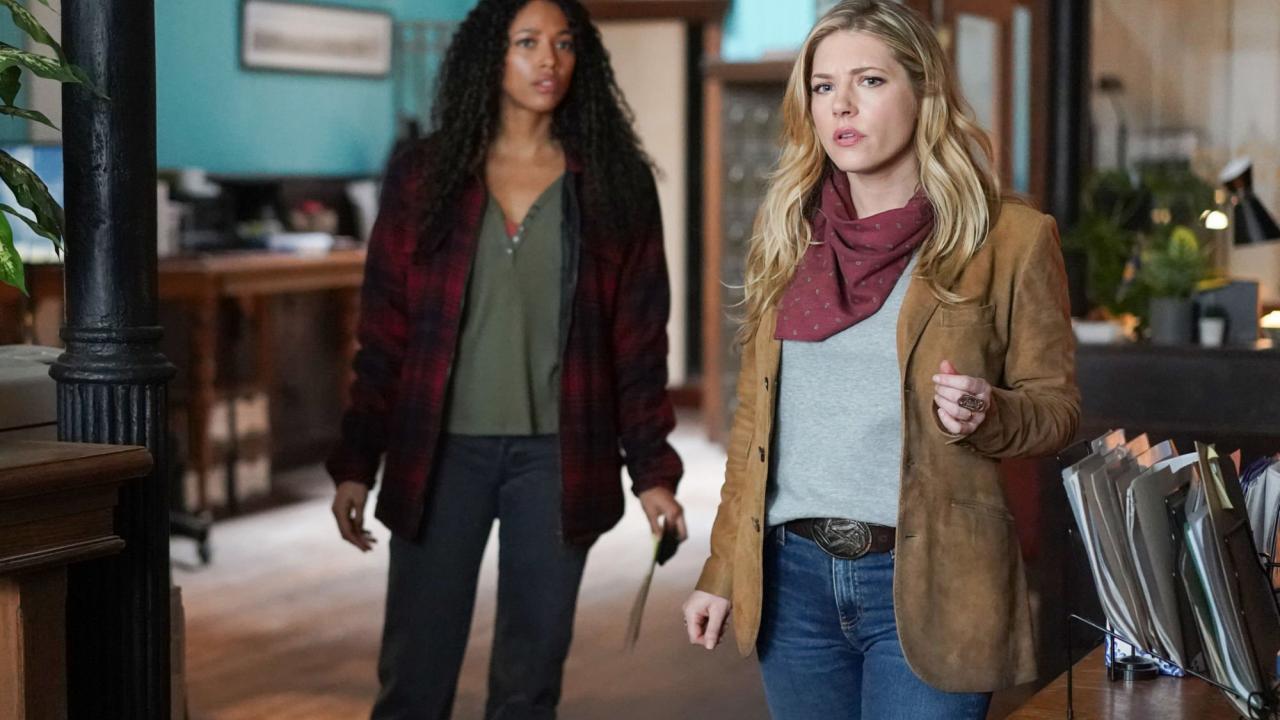 The showrunner, Elwood Reid, talks to us about the future of the series.
The first part of season 2 of BigSky has just ended in France, on Disney Plus. The sequel has been underway in the United States for a few days and this second part will be completed in April. And after ? A season 3 of BigSky is already in the mind of the showrunner, Elwood Reid, as he recently confided to Première:
"This season 2 will end like the previous season of Big Sky, that is to say on a major event, which will allow us to continue to tell stories and always surprise the spectators.." And the screenwriter to specify that he sees big for the future: "The more the series advances, the more I want to extend its horizons of the show."
Big Sky, season 2: "We plan to kill a character every week…"
What is certain is that "big twists"are to be expected by the end of the end of season 2, according to Elwood Reid, who promises that the series will not go"facilitate the task" fans ! He specifies : "I like things that are difficult to write, sometimes even creepy. Because that's how we want the audience to feel: in the stress of what's going to happen next. Besides, myself, I don't know half the time what's going to happen next…"
Season 2 of BigSky will resume in a few weeks on Disney+. Season 3 is not officially ordered yet.