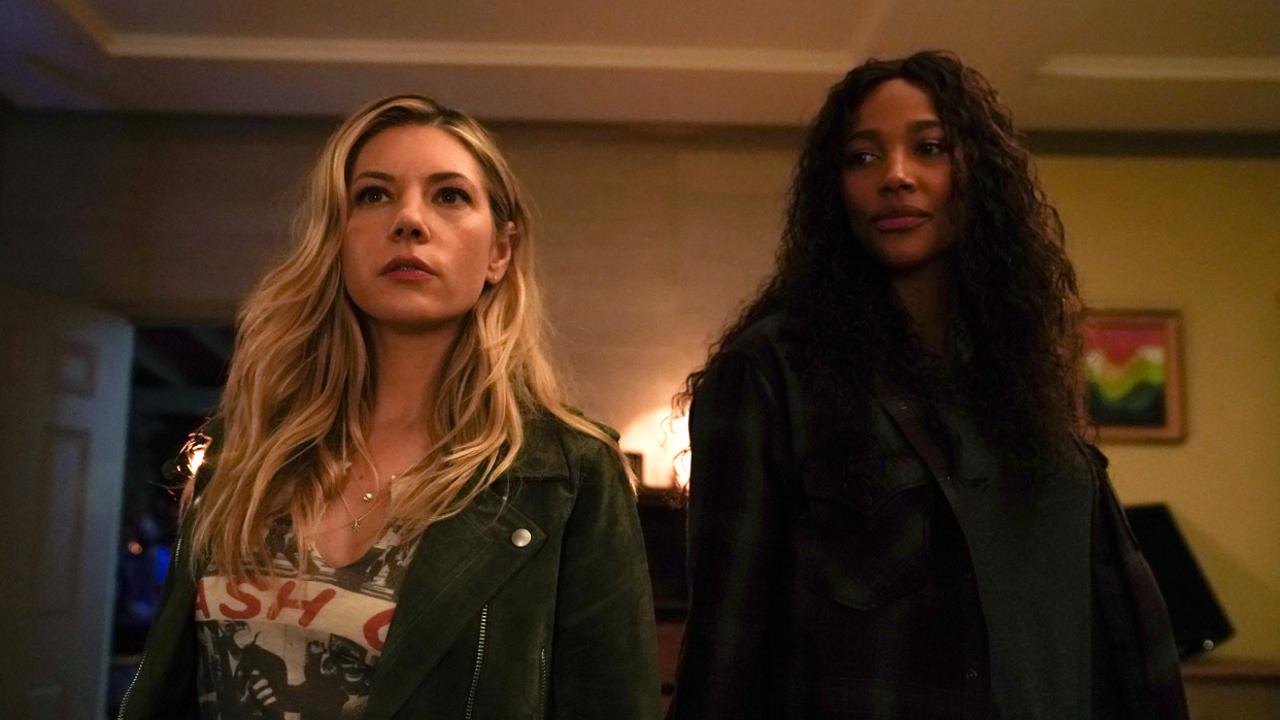 The Disney + detective series will resume this Wednesday. And showrunner Elwood Reid tells us everything.
Back to Montana, today on Disney +! One of the good surprises of the 2021 series, Big sky, signed by the creator of Big Little Lies and Ally mcbeal, David E. Kelley, returns to France with a season 2 doped with action and twists. In the wake of the bloody finale of season 1 and its disturbing cliffhanger, the showrunner of the series, Elwood Reid, dissects for us the twists and turns of the start of this new season. Attention spoilers!
Big Sky on Star: this crime drama will be your new obsession (review)
Jenny had been left between life and death, seriously injured. And we find her standing and healed, from the first moments of season 2. Did you think about killing her at one point?
Elwood reid : If you've seen the show, you know it's still an option for us (laughs). We plan to kill a character every week … And I can tell you that when I wrote that, I took out the last pages to keep the suspense in the cast. The minute Katheryn Winnick read what was going on, she asked me: should I call my agent? Why the hell are you killing me? (laughs) We're on a show that David Kelly created and no one is safe. Clearly. And that gives all its salt to this series. Anyone can be killed at any time. So yeah, we considered that option … but we love Katheryn Winnick and I think there's no series without her at the end of the day … Now we're in the second season, and soon we'll be. will do the third. Hopefully anyway. So if we kill a new character, it will be a character that the audience has lived with for two or three years … And that's going to hurt!
In this first episode, Jenny also leaves the agency to return to the ranks of the police. Why ? And how does this upset the dynamics of Big sky in season 2?
In the first season, we had to continue to involve law enforcement. The authorities kept telling the girls: 'You can't do this, you need a warrant … " Etc. That fixes that problem. And then this twist allows me to separate the girls and allows the show to tell two different stories, about two different women. Cassie is someone who enjoys helping people. Jenny is a bit more addicted to action. She has this urge to break down doors and infiltrate. And then there's a character who comes back from the past in Jenny's life, when she was a cop with Cody (Ryan Phillippe). Because remember Cody was a cop too. Everything falls into place in season 2 and we better understand the difference between the way Jenny approaches things compared to Cassie. Even if at the end of the day, they actually complement each other.
Regarding Cassie, season 2 deepens her relationship with Mark …
Yes, indeed, we are entering a little love triangle, with which we are going to play a little … But I want to keep the surprise. Cassie has gone through a lot of trauma. She doesn't give up her heart easily and we're going to learn a little more about all that, about her past, about her husband's death, and also about things with her father … Difficult things that make Cassie somebody. a very suspicious and cautious one today.
Is David E. Kelley still involved in writing the show?
Not really. But he continues to consult, we talk together, he rereads the scripts. At the start of this season, he and I had a pretty heated discussion about what to do with the character of Ron for example … We decide together how fast the series should move forward.