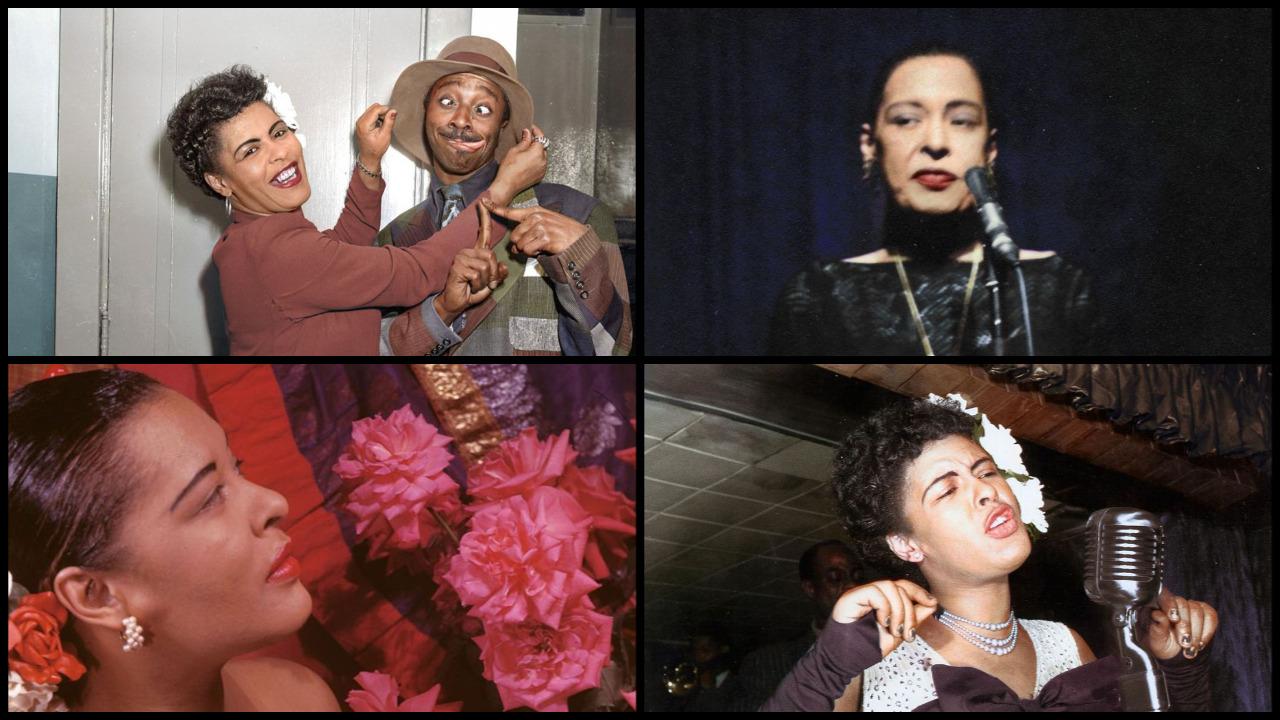 To (re) watch on DVD and Blu-ray with over an hour of bonus.
To retrace the life of Billie Holiday, James erskine and his teams have restored numerous archival documents. Including interviews with journalist Lipnack Kuehl, who disappeared under mysterious circumstances in the 1970s while she was writing a book on the singer. His documentary Billie has a very original construction, close to a thriller, since it tells the lives of these two women in parallel, creating a kind of puzzle to assemble to better understand their respective paths, which echo each other despite different eras and societies.
Billie – James Erskine: "My film is like a film noir"
When it was released last September, First enjoyed this documentary film very much, and its DVD and blu-ray release this week allows us to delve deeper into the very eventful history of the jazz artist through interviews with the director, producers and people in charge restore audio and archive photos. Without this painstaking work, James Erskine would not have been able to use the journalist's sound recordings, which, never having been broadcast before, offer Billie a certain interest. Respect for Billie Holiday's musical work is also an important aspect of this project, and has been overseen by the company responsible for managing both her artistic and human heritage. Note that a prestige edition is also available, with the soundtrack and a booklet to immerse yourself even more in the world of Billie Holiday.
Here is Thierry Cheze's review in First : Her name was Eleanora Harris Fagan. But it is under the name of Billie Holiday that by her voice she wrote some of the greatest pages in jazz history. With Billie, James Erskine aims to sum up his impressive work and his eventful life in 98 minutes. And that's not the least of his challenges! Because, instead of a classic biography, from his birth in 1915 to his death at only 44 years old, the director chooses a story outside the box. Where the singer's story is telescoped with that of Lipnack Kuehl, a journalist who had investigated her for a biography that she did not have time to complete before dying under mysterious circumstances. Billie So mixes archive images (restored and colored) of the singer and sound testimonies (Count Basie, Charlie Mingus, lawyers, FBI agents and pimps of the jazz diva…) of inestimable value collected by Kuehl. This documentary recalls that behind the cult singer, there is a life both dented (rape in her pre-adolescence, drugs …) and committed (her song Strange Fruit, censored by many radio stations, has over time become the anthem of the struggle for the equality of black Americans). But he also tells how, in seeking to retrace his life, Lipnack Kuehl ended up losing his. On paper, the gesture can appear as capillotracted as it is confused. But the subtle way in which Erskine plays with the archives like a puzzle, of which we know there will always be hidden pieces, wins the piece.
Trailer of Billie :