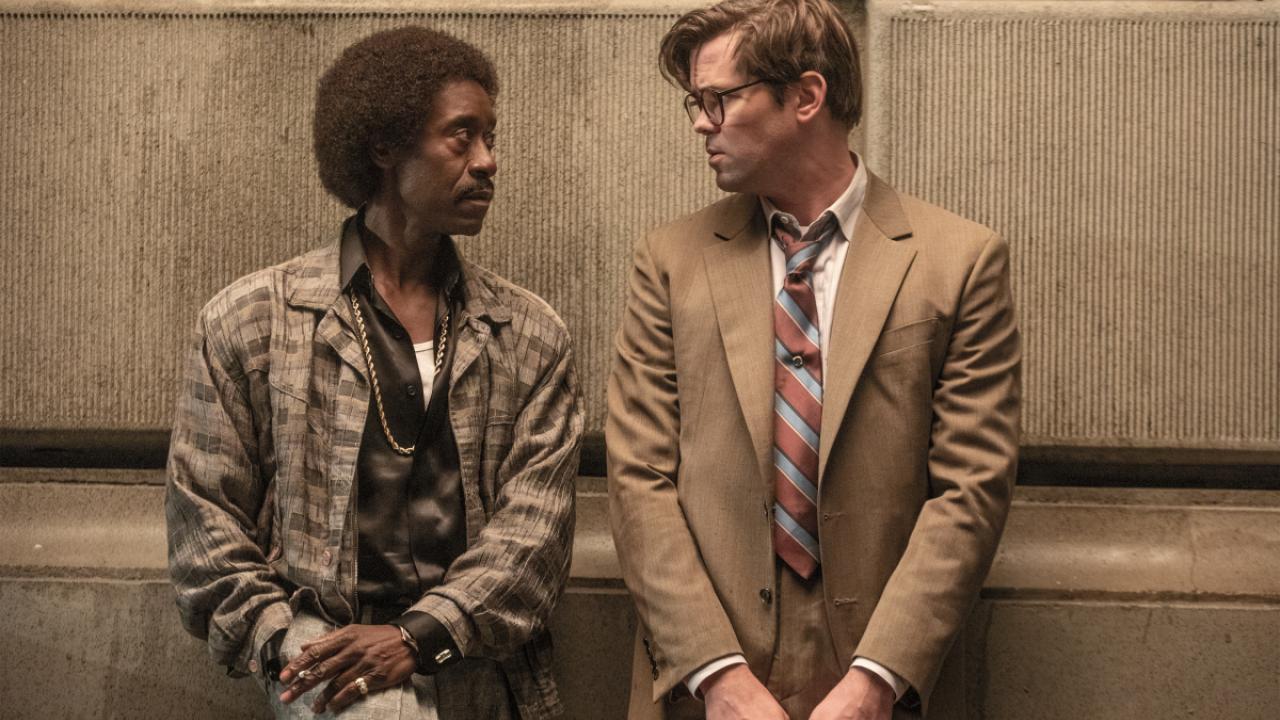 Both Showtime series will not return.
Actor Paul Scheer announced this week during a broadcast on Twitch the deletion of the series Black Monday. Showtime has not renewed the 80's drama carried by Don Cheadle, which will therefore not have a season 4.
"I guess we haven't said that yet. Let's say that Black Monday hasn't been renewed… We've known that for months and months, but I guess no one said it officially… That's it, it's done."
In the aftermath, Showtime confirms: "We can confirm that Black Monday will not advance to a fourth season. Don Cheadle, Regina Hall, Andrew Rannells, Paul Scheer and Casey Wilson have formed a fantastic cast, and we're grateful to the entire crew who worked on the show for three hilarious seasons.."
By the way, Showtime also confirms having canceled the comedy Work in Progress after two seasons. Airing in France on Canal+ series, it starred Abby McEnany as Abby, a depressed woman who contemplates suicide if she doesn't get better in the next 180 days.
"Just before the Thanksgiving holiday, I received the extremely disappointing news from Showtime executives that Work in Progress was not going to be renewed for a third season. It was a big disappointment", executive producer and showrunner Lilly Wachowski wrote on Twitter on Thursday. "I'm grateful to Showtime for giving us the opportunity to do this super queer and beautiful show. But neither am I satisfied or happy to end up like this. Something has to change. This industry should be pushed to create more meaningful support systems for the art it helps to create (…) Series like Work in Progress need more meaningful commitments. Our series is now available, if someone else wants to pick it up!"
We had been through a lot. The experience of shooting through covid was extremely difficult. The masks made the experience very antiseptic to me – the intimacy – the ability to convey and receive joy and love was acutely missing and

—Lilly Wachowski (@lilly_wachowski) January 27, 2022