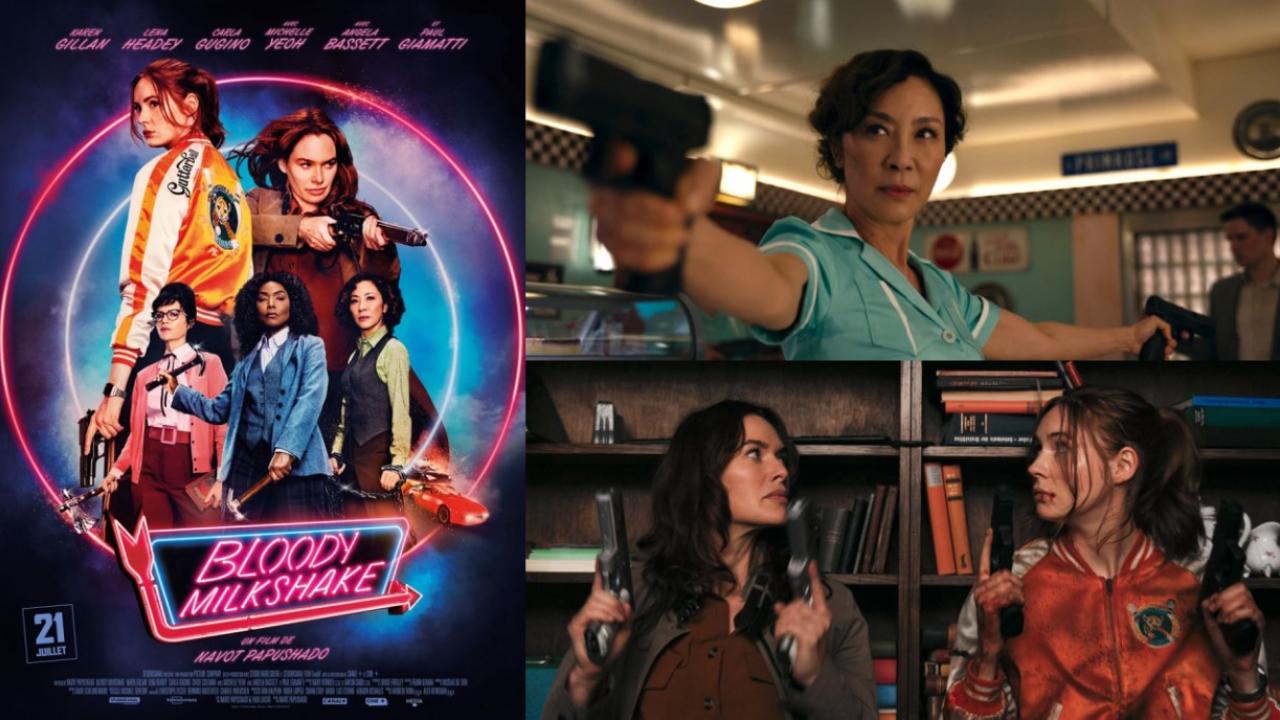 Karen Gillan and Lena Headey have fun facing an explosive trio: Angela Bassett-Michelle Yeoh-Carla Gugino.
First broadcast this Saturday, on Canal +, of Bloody Milkshake, an action film carried by a female cast in great shape. Released in cinemas last July, it was well received by the editorial staff of First. Here is our review.
Little Sam is 8 years old when her mother Scarlet, a hitman, is forced to abandon her to protect her. Following in his footsteps, she herself will become an expert in this field until she finds herself faced with a dilemma: remain loyal to her employer, La Firme, or save the life of an… 8-year-old girl. . Her choice to favor the second option will then lead her on a run where she will see her mother reappear and receive the help of her former associates to get out alive. This supercharged pop B series fully assumes its Tarantinesque influences and multiplies the action scenes packed with inventiveness and explosiveness played with contagious pleasure by Karen Gillan (Jumanji: Welcome to the Jungle), Lena Headey (the Cersei Lannister of Game Of Thrones) and the explosive trio Angela Bassett- Michelle Yeoh- Carla Gugino. On the other hand, everything goes wrong when the guns are silent to make way for the dialogues and more broadly for a scenario much less worked than the choreographies of the aforementioned scenes. The two hours of the story therefore suffer from regular air pockets which do not however completely spoil the pleasure taken in front of the exploits of these badass of competition.