Maria and Christian Bodin take a vacation.
After Wedding at the Bodins' in 2008 and Amélie in the land of Bodin's in 2010, the funniest peasants in France return to the cinema on November 17 with Bodin's in Thailand.
Marriage at the Bodins': The highest grossing film of 2008 after Bienvenue chez les Ch'tis
In this new film, Maria Bodin, an old cunning and authoritarian 87-year-old farmer, faces a new ordeal: her big booby son, Christian, 50, has lost the taste for life. Following the advice of the psychiatrist, who advises a change of scenery, mother Bodin therefore resigns herself to breaking the bank to pay for her son's vacation… in Thailand! When mother and son Bodin fly away, for the first time, more than ten thousand kilometers from their native land, the shock is enormous: hotel club, tourists, white sand beaches and other exotic massages, they have no clearly not the instructions for use … not easy to disorient the peasants! The Bodins then embark on an incredible road-movie across the whole country, with only their daring, their heart and their peasant common sense.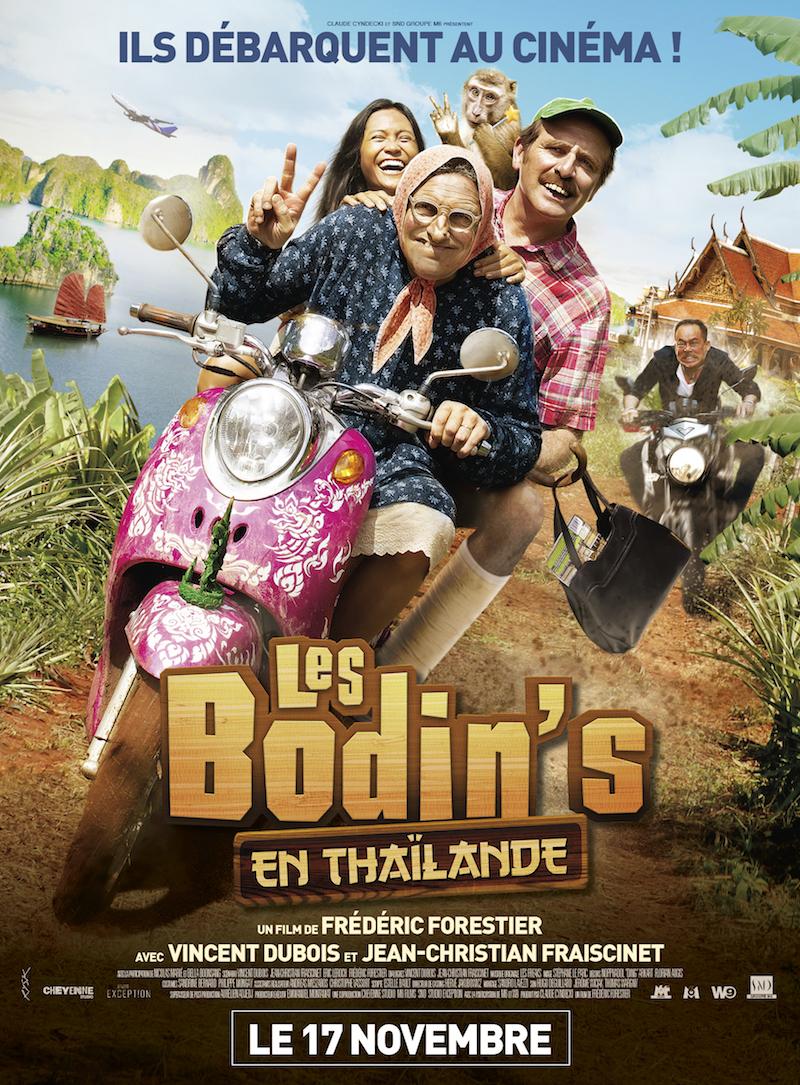 Directed by Frédéric Forestier, with comedians Vincent Dubois and Jean-Christian Fraiscinet in the skin of mother and son Bodin, this new adventure promises to disorient its spectators.