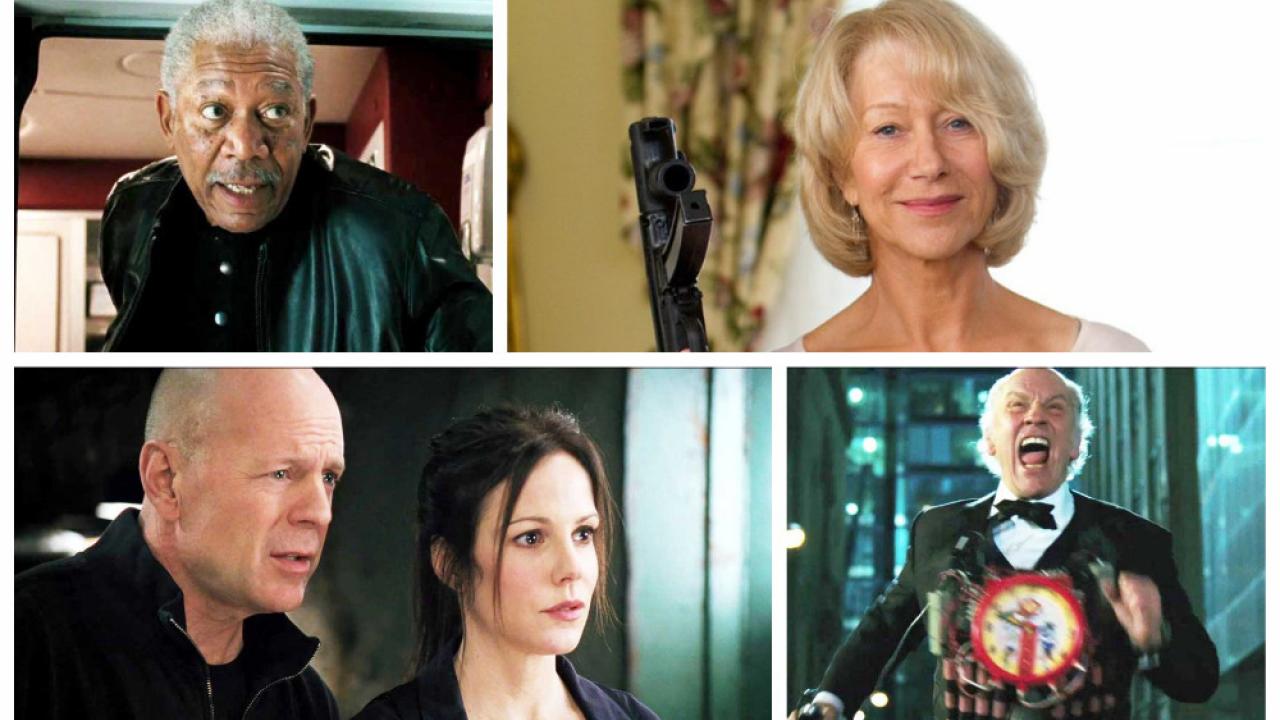 Action comedy comes to your living rooms tonight from 9:05 p.m. on M6.
In Red, of Robert schwentke, which will be broadcast this evening on M6 from 9:05 p.m., Bruce willis, Morgan freeman, John malkovich and Helen mirren are CIA alumni. For them, the hour of retirement has come. Freeman vegetates in a retirement home while Malkovich gorges himself on amphetamine. Willis, as Frank Moses, spins around and goes bonkers as Victoria (Mirren) just can't seem to quit. Good news, these young retirees will have to return to service because their ex-employer has decided to eliminate them. We especially remember John Malkovich, perfect as a paranoid dingo… but he almost didn't have the role. The actor was in the middle of negotiations for another film and if he had not been able to free himself, John C. Reilly would certainly have replaced him.
Helen Mirren: How a "stunt" of The Queen made her want to star in Fast & Furious
When it was released, First had enjoyed the film: "Red comes out in France in the midst of a crisis over pension reform. It is therefore not certain that the union leaders appreciate this police comedy where former CIA agents sidelined have only one desire : resume service. It's hard not to notice that the scenario – a story of conspiracy within the secret services as we saw a dime a dozen in the 80s – is, him, totally arthritic. is the cast leading the way. Freewheeling Bruce Willis, Helen Mirren, John Malkovich and Morgan Freeman, visibly excited to play 007s on the comeback, having a blast. We, a a little less because Red runs empty quickly. If the tribulations of these grandpa guns have the real charm of guilty pleasure, seeing this quartet of excellent actors in a daddy-style movie style ends up boring. "
Note that it will be followed by Bridge of spies, by Steven Spielberg, recommended by the editorial staff.
The trailer for Red :