Every morning, between the film, the interview and the star of the day, the hot spot live from the 74th Cannes film festival.
The film of the day: The Olympics by Jacques Audiard (Official Selection)
Jacques Audiard is never where you expect him to be. After being vigilant in the Parisian suburbs (Dheepan Palme d'Or 2015), he went to make his western with American stars (The Sisters Brothers). He is now back in France for an ultra modern, simple and very gentle marivaudage. The Olympics, it is the tender card of the 21st century. Co-written by Céline Sciamma and Léa Mysius, the film follows the journey of four characters. There is Emilie (Lucie Zhang), a young woman agitated by contrary winds, who seeks herself on all levels (sexual, personal, professional). Camille (Makita Samba) is a young literature teacher who will soon send everything for a walk; Nora, she has just left Bordeaux to rebuild herself and by a series of chances, she comes across a camgirl who looks a lot like her, Amber Sweet (Jhenny Beth).
To the fluidity of the desire of his characters is opposed the rigidity of the asphalt of the Olympics. And in an aerial staging (everything is there: the camera in freedom, the flash music), the filmmaker seeks to confront this youth who has made identity his supreme quest. So there is a lot of talk about gauze (male and female), fluidity and … isolation. Because The Olympics tells of the loneliness of its heroes. In a Black & White that reminds you in bulk Chunking Express of Wong Kar Wai, the most beautiful Antonioni or the Manhattan by Woody Allen, Audiard watches his quartet try to build romantic relationships on moving and unstable foundations. The trouble is that his way of treating these loves in the snapchat era is a little disembodied, too didactic. And the hollows of the script, like certain too professorial dialogues, sometimes stifle feelings.
The star of the day: Mathieu Amalric (Tralala of the Larrieur brothers in midnight session and Hug me tight in the Cannes Première section)
Two days ago, he camped an amateur gastronomy curator of Ennui-sur-Blasé for Wes Anderson. And it was only a warm-up lap! Because, in the process, we found it "banjolélé" (mix of banjo and yukulele) slung over the shoulder in Tralala of the Larrieu brothers whom he has accompanied for years. As a celestial tramp who leaves for Lourdes in search of a young woman crossed in Paris and finds there a mother who believes to see in him her son disappeared twenty years earlier, his natural fantasy and his mischievous gaze set the tone of this musical whose we come out packed. And last night, it was with the director's cap that he presented Hug me tight where from an extremely simple starting point – a woman leaves one morning and leaves behind her husband and children – he elaborated a story of stunning script and visual power. Underlying this belief in the power of fiction capable of healing the most excruciating pain.
The star of the day: Simon Rex in Red rocket by Sean Baker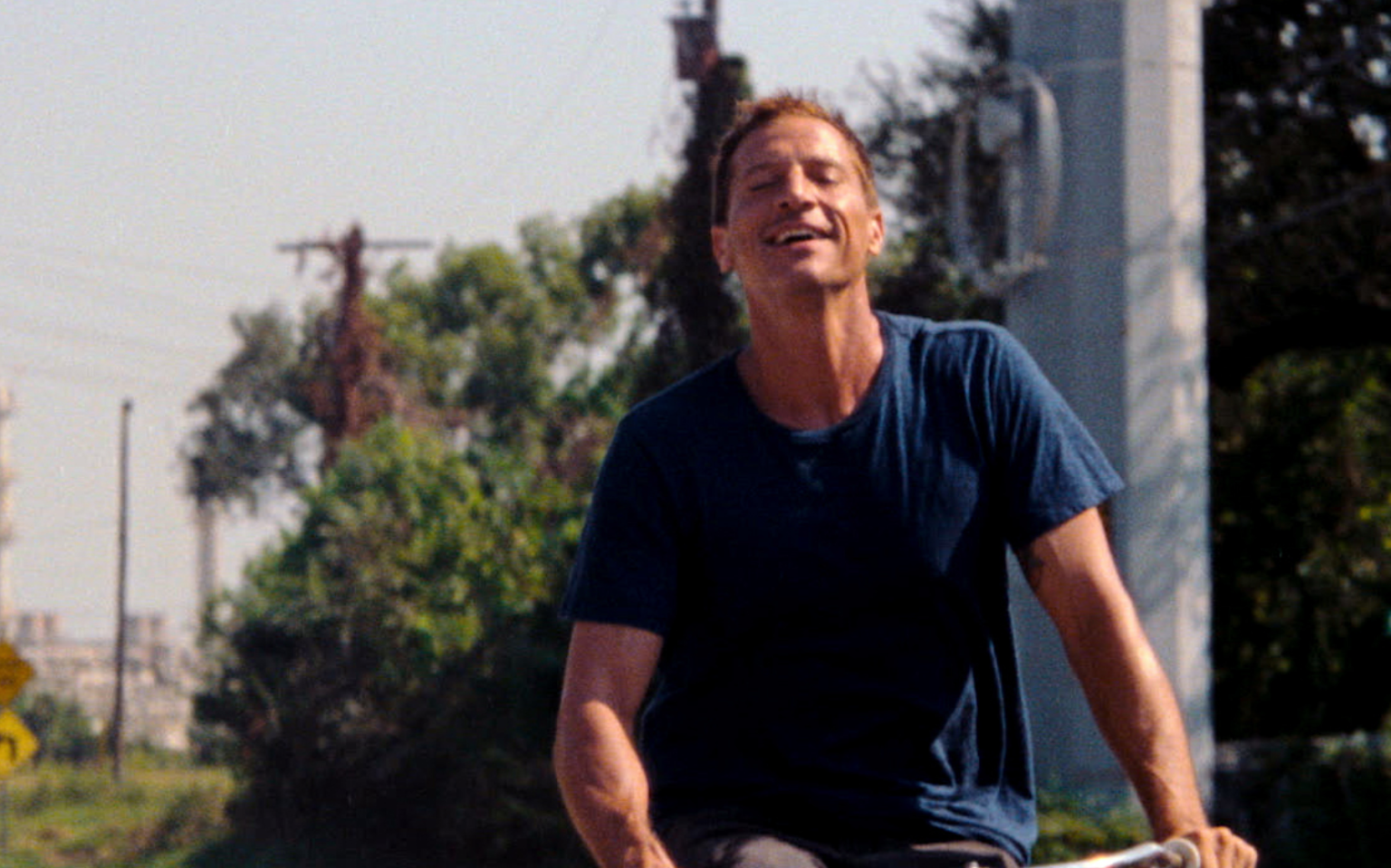 Simon Rex aka Dirt Nasty for close friends aka Mikey Saber in Red rocket presented in official selection. The 46-year-old man is obviously only a revelation for us. Gay porn star during the nineties, he was notably in the credits of the sagas Young, Hard & Solo and Hot Sessions (not seen). On the net, his name is immediately associated with strong markers: Simon rex net worth (we did not go to see), Simon Rex Scary Movie (the actor is a fan of parody films) or even Simon Rex Meghan Markle (an ex!) We even found a video where the handsome kid – model and journalist in his spare time – interviews 2 Pac! In the marvelous Red rocket by Sean Baker, he is Mikey Saber, a disgraced porn actor who returns to Texas from his youth where he left only fond memories. Simon Rex with his white teeth, his angelic face, his well sculpted body and his more than generous anatomy, generously encamps this unbearable man-child, living embodiment of a certain idea of ​​American vitality. Grand Rex then.
Interview of the day: Noémie Merlant (director of Mi Iubita, my love, Special session)
Hot shot of the day: seductive Bruno Podalydès (in Deceptions presented in Cannes Premieres)
It is the tombeur of the Croisette! Anaïs Demoustier, Léa Seydoux, Valérie Bruni Tedeschi, Emmanuelle Devos, Madalina Constantin and even Alexandre Steiger run after him and beg his favors. Poda doesn't know where to turn. His thing, as we know, is the corduroy writing side of the beautiful neighborhoods. Baldness, barely masked by a few skilfully disheveled hair, adds to the Gallimard stamped sex appeal. In The Loves of Anaïs by Charline Bourgeois-Tacquet (Critics' Week) as in Deception by Arnaud Desplechin (Cannes Première), we see his character write (a little) and sleep (a lot). And if he doesn't write in Blood oranges, he is flirting. Either way, he's talking. A lot. And to say things so beautiful and deep that these preys drown in it. Poda is hardly surprised. Either verb and shut up.
Quote of the day: Yves Montand in Montand is ours by Yves Jeuland

"I wanted to be an actor. I never wanted to be a singer; for me singers were invertebrates"
Pic of the day: Spike Lee celebrates July 14
The Caribbean cocktail of the day: Freda by Gessica Geneus (Un Certain regard)
Port-au-Prince, 2018. Freda lives in a working-class neighborhood and her family survives thanks to a small street shop. Violence is mounting in Haiti, the country is divided: should we stay in spite of everything or leave? Gessica Geneus (coming from the documentary, it shows) films without frills the shattered ambitions and more or less shady combinations. And especially the destinies of women, whose desires for freedom and emancipation are shattered against swellings who have the money to get them out of their condition … We also think about colonization, the weight of the past and a possible future. Not revolutionary (though) but Freda is a pretty gripping snapshot of Haiti.
Bonus of the day: the Wes anderson meme