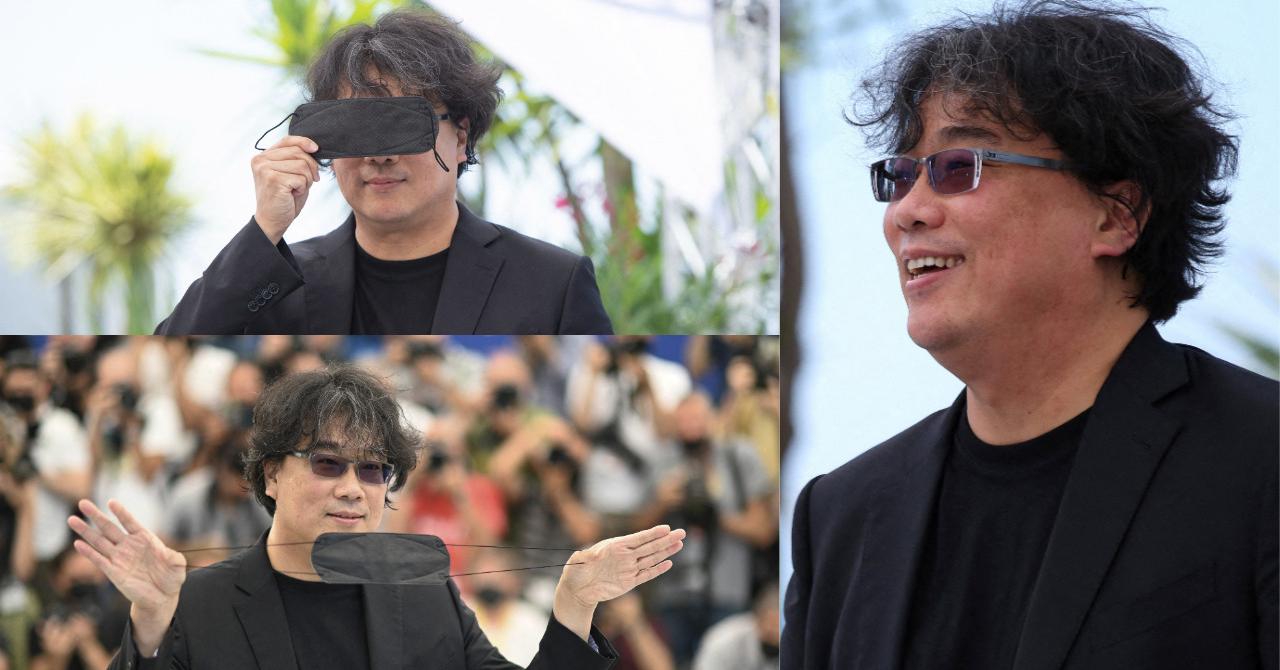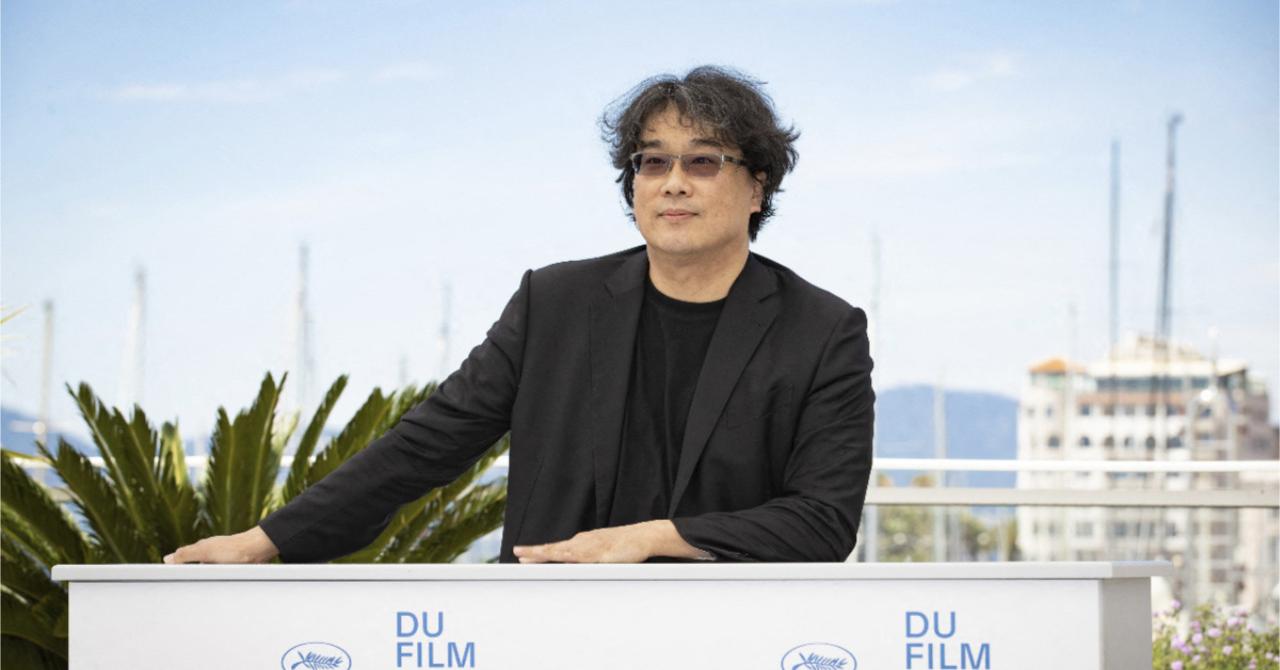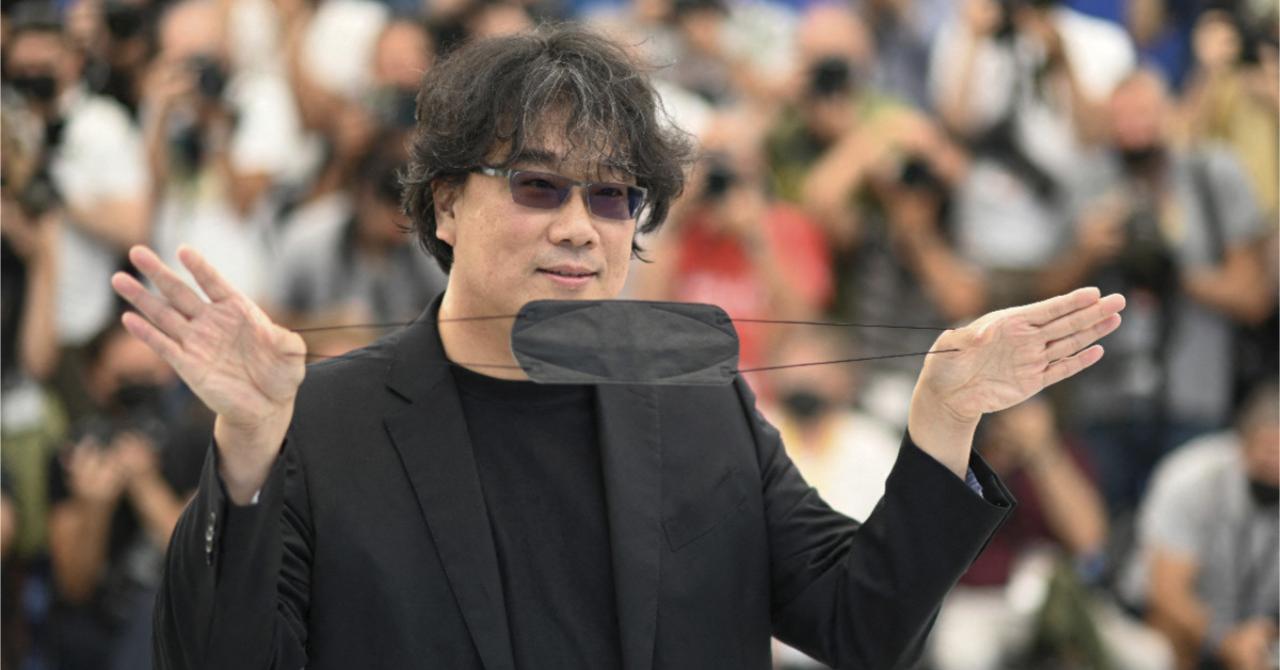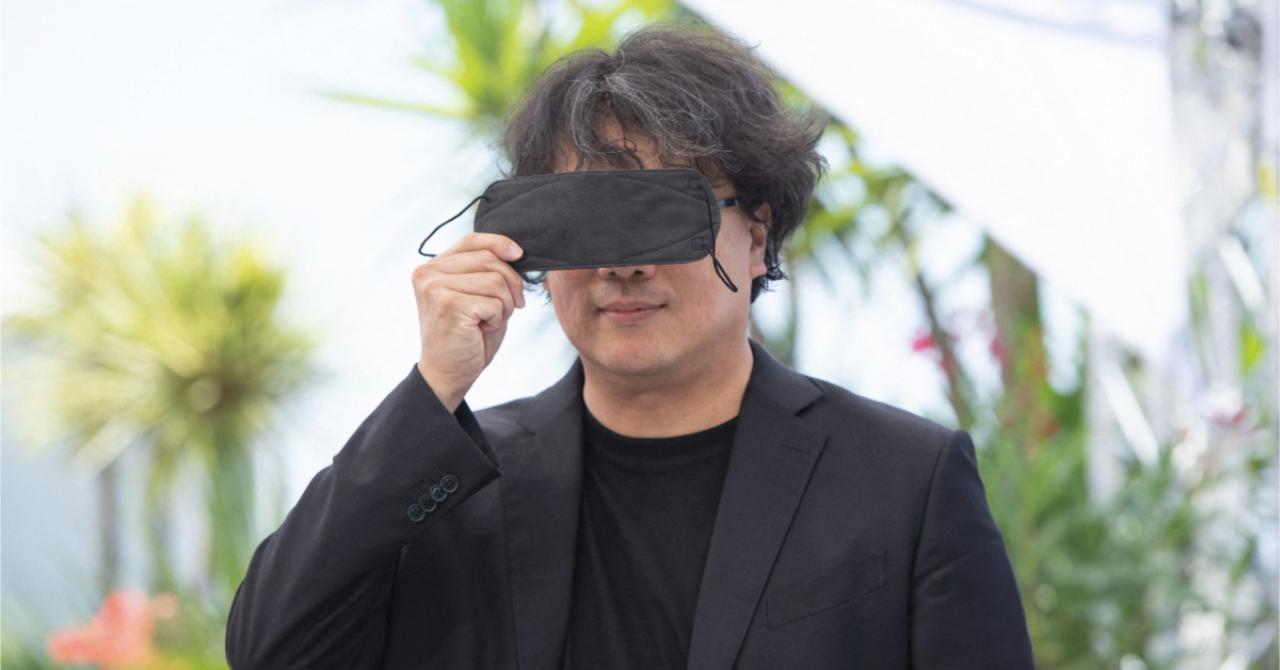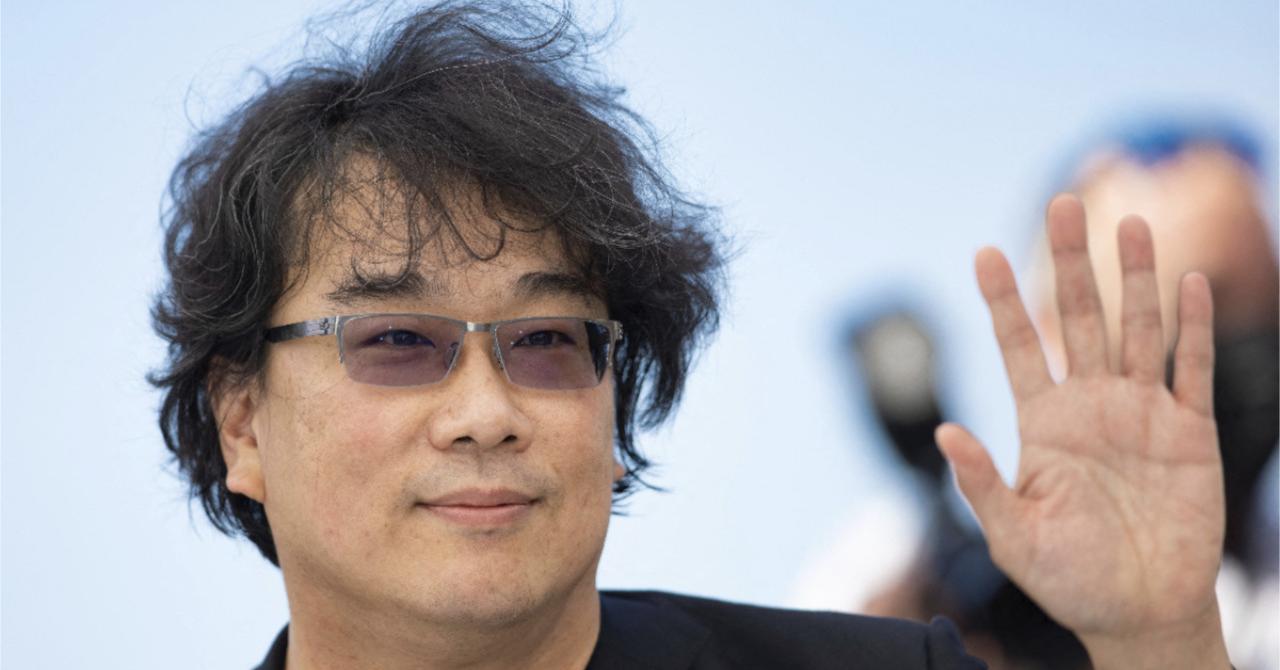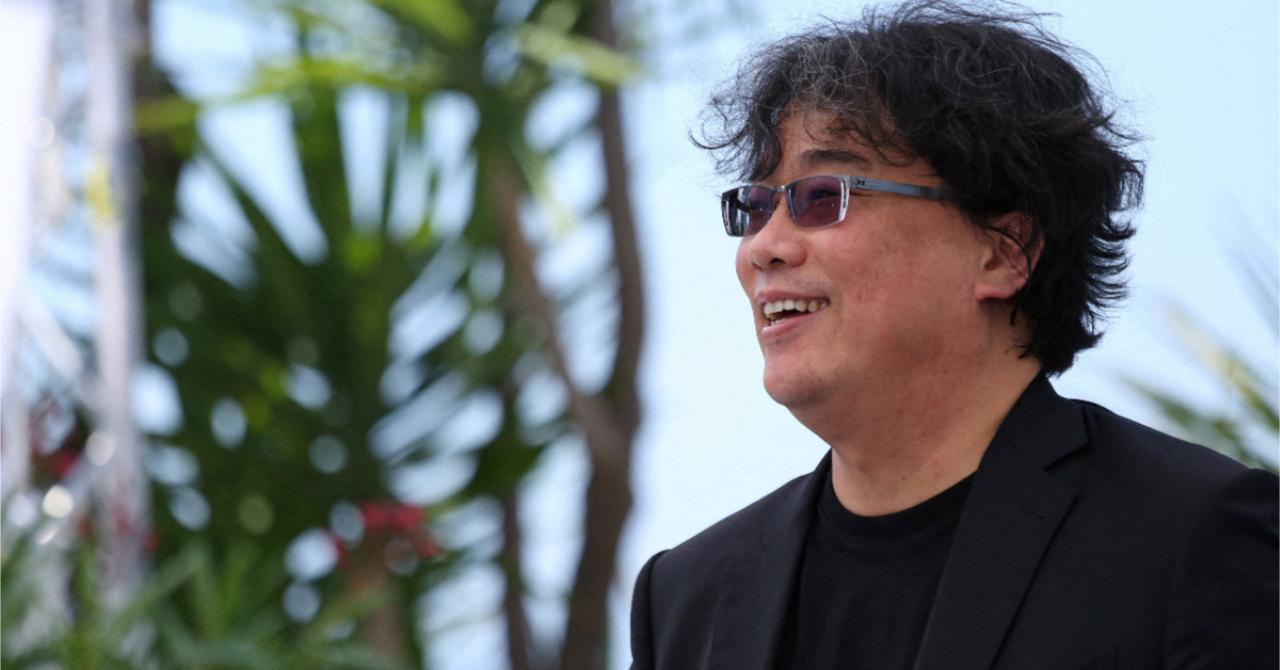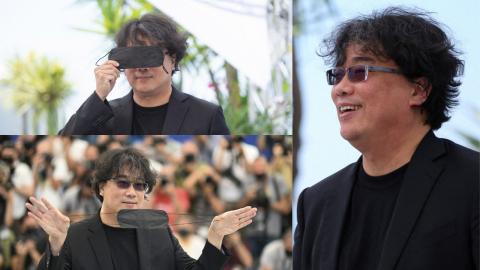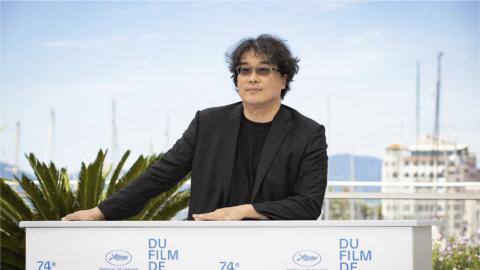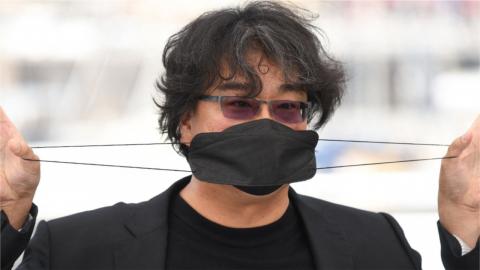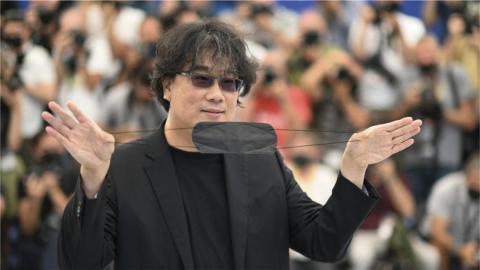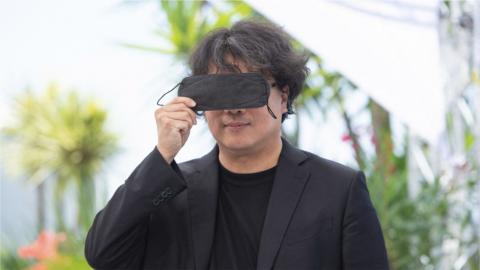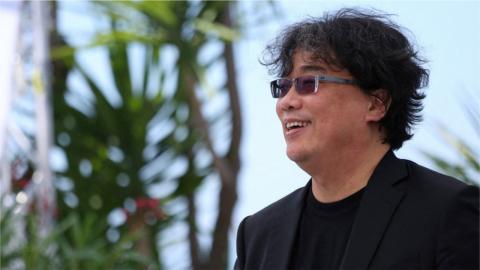 The director of Parasite discussed his work on the Croisette, during the first "rendez-vous with" of this 74th edition.
Bong Joon-Ho was invited to Cannes film festival by Thierry Frémaux, two years after receiving the Palme d'Or for Parasite. In addition to taking the stage of the opening ceremony, Tuesday evening, in the company of Jodie Foster (the guest of honor of this 74th edition), Pedro Almodovar (who came to present him with this award) and Spike Lee (the president of the jury) to officially launch the festivities, he participated in a masterclass the next day to discuss his career in detail. During this first "meeting with…", he notably confirmed that he was involved in the American series derived from his last feature film, and mentioned his next project, an animated film inspired by a French book. He also cited his model filmmakers, revealed that he was color blind (explaining in passing that he had found the making of the black and white version of Parasite "very relaxing!") and talked about the capture of the serial killer that inspired him Memories of Murder.
CANNES 2021 – day 1: Jodie Foster webbed, interview with Marion Cotillard, Onoda and the show under the masks

The filmmakers he admires
Bong Joon-Ho first explained that his love of cinema was born in his youth. Not in the cinema ("my mom was a bit freakish about cleanliness, I wasn't allowed to go"), but discovering The Wages of Fear or Psychosis at just 9 years old, broadcast on Korean TV. "I had several nightmare nights because of the leg scene!", he remembers about the film by Henri-George Clouzot, which he cites as a real model alongside Alfred Hitchcock and Claude Chabrol, discovered later in high school. "When I told my parents that I wanted to make films, they always encouraged me", he adds, moved, detailing that his father recently passed away. He then evokes that the cinema has often been for him "therapy" ("When I am in full doubt, I review film sequences to analyze them, it is my antidepressant"), and that it is very attached to DVDs and Blu-rays: "I like having them on hand."
Regarding contemporary filmmakers, he quotes several South Korean artists, notably Park Chan-wook (Old boy), Hong Sang-Soo (One day with, one day without) and Kim Yong-hoon (Lucky strike), then gives the name of a French director, Alain Guiraudie: "I really liked The Unknown of the Lake and Staying Vertical. I would like to meet him."
Meeting with Bong Joon-ho, the director of Parasite
His color blindness, a "default" long kept secret
Bong Joon-Ho of course talked about Parasite, which has had a big success all over the world since its Palme d'Or in Cannes, in May 2019. Regarding its black and white version, released a few months after its broadcast in color, he is amused by the fact that its manufacture was for him "very relaxing. This version was mostly to please me." He then reveals a secret to the public: "My producers don't know it, but I'm a little color blind. I learned the tests by heart to fool everyone! When I was little, I was very worried, that's also why I I like black and white films … Well, since then, I have consulted specialists, and it's good, I'm normal! "
Parasite extended to TV series
Asked about success "universal" of his film, Bong Joon-Ho assumes that the subject of his film "show that there are problems everywhere, in rich families and in poor families" talked to everyone. "This subject continues to have a lot of resonance in France, for example. Many of us would like to be rich, but I think that we mainly share a fear of being poor." By the way, he also confirmed to be "well involved in the adaptation of the film in series. She should be great. Even though I'm 'just' a producer, I've worked closely with Adam McKay, who writes his screenplay. We will shoot it in the United States. It will be a dark comedy. "
Parasite, a furious and masterful political fable [Critique]
The arrest of the killer of Memories of Murder
After more than 30 years on the run, the serial killer who directly inspired his film Memories of Murder, was arrested in September 2019. A shock for the directorur. "I was haunted by the alleged killer of Memories of Murder, I had a whole list of questions to ask him. On the day of his arrest, I was stunned. I took two days to realize. I wanted to meet him and then I thought it was a bad idea. There are a lot of rumors. He saw the movie in prison but he found it blah, a policeman told me. " He also recalls that Song Kong-oh's shot at the end of the film "was meant for him, like a face to face."
Memories of Murder killer is surprised he wasn't caught sooner
His next film
Bong Joon-Ho finally revealed that he was fascinated by a French book his wife gave him: Abyss – a story of the deep sea, by Christophe Migeon. Detailing that he had been amazed by the visuals of underwater creatures, he is in the process of developing an animated film freely inspired by this book, which will be "filled with visual effects" and should "be ready for 2025 or 2026". "Besides, I was writing the screenplay when Thierry Frémaux contacted me to declare the festival open!", he laughs.
Parasite: black and white suits him so well [critique]