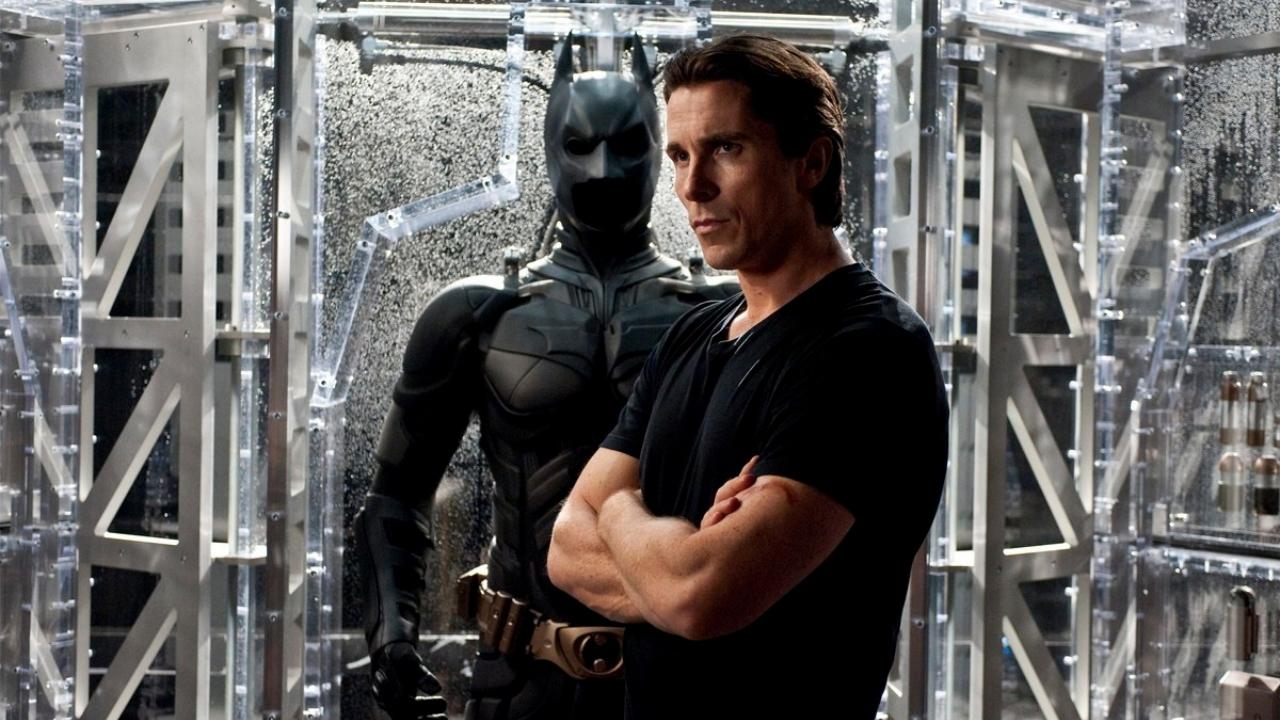 Christopher Nolan's blockbuster returns tonight on TMC.
The ambition of Christopher Nolan, the masochism of Bruce Wayne and… the influence of Jimi Hendrix. At the end of 2012, when fans of the trilogy Dark Knight were eagerly awaiting the release on DVD and Blu-ray of this third episode, Christian Bale confided in Première on seven years spent under the mask of Batman. Whereas The Batman a hit at the cinema and The Dark Knight Rises is rescheduled tonight on TMC, we are reposting this interview with the actor.
Christopher Nolan's farewell letter to Batman
First: Do you remember the state of mind you were in when you signed up for Batman Begins ? The last actor to have interpreted Batman was George Clooney and it had not been particularly successful for him…
Christian Bale : At the time, the saga Batman had become a joke, something akin to vaudeville. But I had read Batman : Year One by Frank Miller and it gave me a glimpse of new perspectives. I was really determined to play a Bruce Wayne unlike anything we had seen before. I had tried acting in "big" movies before that, hoping they could be both good entertainment and something I shouldn't be ashamed of. But it hadn't been, and I didn't want to make the same mistake again. Fortunately, my vision of the character met Chris's (Nolan).
with the trilogy Dark Knight, you've starred in some of the most popular films of all time, but you'll have gone through them hidden under a mask. You are aware of this paradox ?
Not only am I aware of it, but I savor the irony of it. I am pleased. You should know that I never wanted to be a star, a leading man. I consider myself a composition actor. Sometimes, on the set, Chris was moreover obliged to reframe me: "No, Christian, that won't do it. We're shooting Batman, not a low-budget indie movie. " (To smile)
It's not just in the Dark Knight that you seek to disappear behind your roles : in fighter Where The Machinistyou are unrecognizable ; in Public EnemiesMichael Mann films you like a shadow, a ghost…
Yes, and that's what interests me in acting. If you ask people who were at school with me, they will tell you that every time I had to go to the blackboard, I was red as a tomato. I can't stand speaking in public, I don't like to put myself forward, unlike those movie stars who are on permanent representation. But ask me to act, give me a line to learn, give me time to work on the role, so I don't care how many people look at me when I speak. I like to become another man when the camera is rolling.
Bruce Wayne is a masochistic figure. You give the impression of putting yourself in danger with each of your performances. Do you have to be a masochist to be an actor? ?
It depends which actor you want to be. There's pain at stake whenever you take on a challenge, and that goes for a lot of things in life, not just acting. For example, I'm a huge fan of Jimi Hendrix. It is said that he sometimes played the guitar to the point that his fingers began to bleed. And he didn't stop for all that… I like this image, it fascinates me. I don't just see pain in it, I also see pleasure and joy in it. The joy of creating something that makes sense.
For you, Batman, it's really over ? Or can it be imagined that you will one day return to the character, in some form or another ?
In my head, today, it's over. I started this adventure with Chris, I'm finishing it with Chris. I don't know of Warner's plans for the sequel. But there is no doubt that Batman will return. Other actors are going to embody it, and I can't wait to see that. The character doesn't need me, or Christopher Nolan, to continue to exist. He was born in 1939, his power of fascination is endless. He will bury us all.
The trailer of The Dark Knight Rises :
The Dark Knight Rises killed by his own ambition [critique]