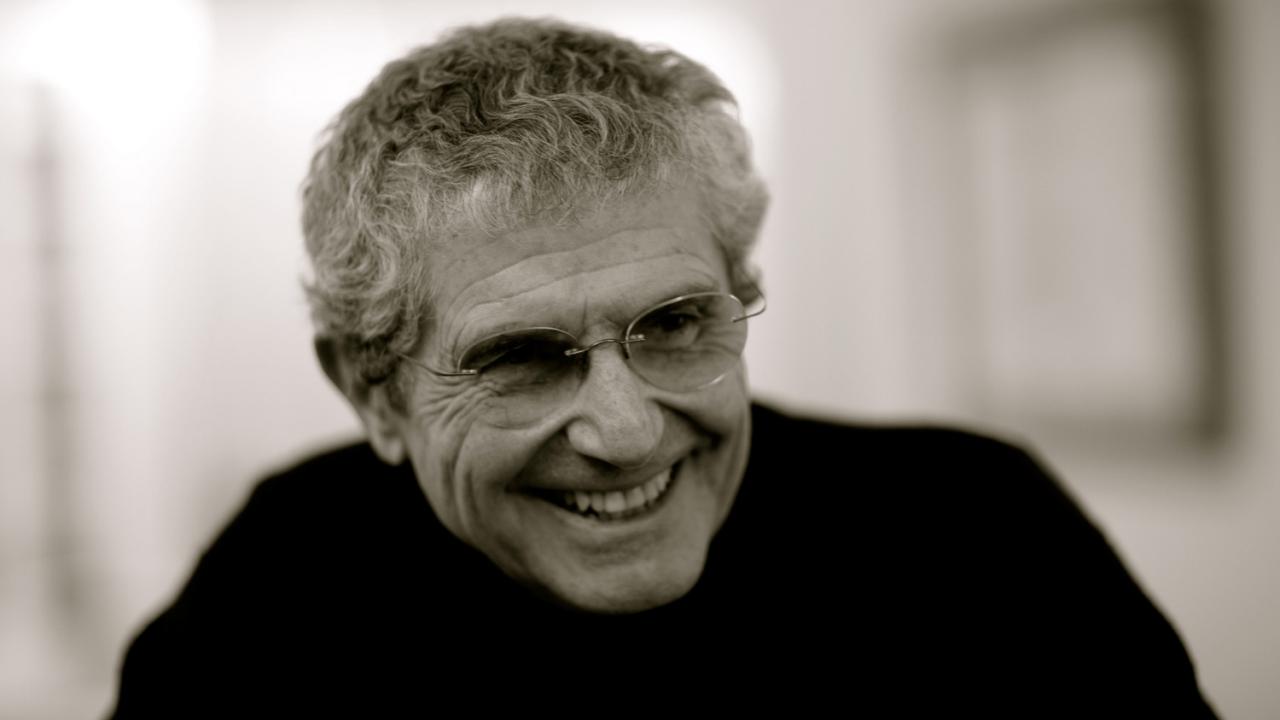 In The Most Beautiful Years of a Life, the second sequel to A Man and a Woman, Lelouch returns to the beaches of Deauville, the refrains of Francis Lai and… Cannes. Meet.
Update of May 22, 2022: As part of its special Cannes Festival cycleFrance 2 will broadcast this Sunday, and for the first time in clear, The best years of a lifethe continuation ofA man and a woman (the 1966 Palme d'or was offered on May 13 on France 5). Filmmaker Claude Lelouch gave an interview to First during the 2019 edition, which we share below. Details that this year, he is once again present on the Croisette, to present the documentary at Cannes Classics Patrick Deware, my herodirected by Alexandre Moix, in which he is involved.
Cannes 2019: The best years of a life, Lelouch at the height of emotion [Critique]
Interview of May 19, 2019: Out of competition ! Thierry Frémaux will therefore have deprived Claude Lelouch the adrenaline of competition, the very year when his biggest international fan, Alejandro González Iñarritu, will award the Palme d'Or. We know, however, the imaginative capacity of jurors when it comes to paying homage to the final films of the great masters, as proved by the Palme "special" offered to a Godard, necessarily absent, last year. An award ceremony, honorary or not, from the filmmaker who will have spent half his career declining One and the other to the very one who made it would have had allure. An interpretation award for Jean-Louis Trintignant, superb in his umpteenth last film role, too. In either case, it was the promise of one of those Cannes moments which look at each other with wet eyes and crackling flashes, and which Frémaux's job is to make possible. . The "out of competition" stamp attached to the Best years of a life, Lelouchi summit, will therefore deprive us of it, thus recounting more than half a century of missed opportunities between the filmmaker and the industry of this country. But what he did not miss yesterday was his meeting with the Cannes public. The presentation of the film was a height of emotion, with a standing ovation of anthology and festival-goers who sang for more than two minutes the "chabadabada" (or Badabadaba) by Francis Lai. Lelouch gave us a river interview that you can find in First (#497, still available in our online kiosk) and of which here is an extract.
In his last film, pain and glory, Pedro Almodovar, who is twelve years younger than you, explains to what extent the exercise of filming becomes painful for him, physically. You are 81 years old, The best years… is your 49th film, it's announced proudly at the end of the credits, and you're already editing the 50th. How do you manage to keep up such a pace?
(Laughs) It's a long-term job. I very quickly understood that shooting a film meant raising an army, so I immediately identified that fitness, physical and intellectual, would be my most important tool in this profession. The three, four times I drank in my life I noticed that it completely ruined the machine. I understood that from the army. From there, I avoided alcohol, cigarettes, drugs, because I knew that all that would prevent me from turning. But I have a lot of respect for people who get high. My friend Philippe Léotard composed his most beautiful songs when he was drunk. Jacques Villeret was brilliant when he was round and Claude Sautet found his inspiration in his three packs of daily cigarettes. Me, the ideas appear to me when I go running in a wood or when I leave to climb in the mountain. I need health to be creative. When I'm out of shape I'll have to retire, that's why I'm so afraid of illness.
There has always been a "physical" dimension in your cinema, a desire to exhaust the spectator, to run over him. Is it related to the fact that you hold the camera yourself?
I imagine yes. Again, that means being strong because a camera weighs 20/30 kilos. Finally it implied, because now I shoot with an Iphone. Luckily there's this machine anyway because I'm a little physically run down, and the day I can't hold my camera anymore I'll stop the cinema.
Is it essential at this point to frame?
Oh yes ! When there is a sequence shot in one of my films it is always me who does it, impossible otherwise. It's the relationship between the human race and the camera that interests me, and to understand how this relationship works you have to be behind the camera. All the filmmakers who impress me the most are people who hold or held the camera. Today I can even guess by watching a film whether the director is a cameraman or not. It feels, the relationship to the image is not the same. Chazelle holds the camera… Cuaron too… It's impossible to do otherwise. It's like a scientist not looking through his microscope.
You were talking to me about retirement and we feel that it scares you…
(He cuts) Yes, completely, that's my great obsession…
… whereas Jean-Louis Trintignant obsesses him. When we met him two years ago, he admitted to us that he had been thinking about retirement at least since the end of the 1970s.
Ah yes, he retires after each Jean-Louis film. He's pretty negative, he calls himself a failure all the time, even though he's a genius. Okay…(a long silence). Let's say it's someone you have to convince. Like Lino Ventura. Like most greats. you have to go see him after having thoroughly researched his files and make him understand that he is wrong. That's the biggest part of the job with actors of this caliber.
And so how did you convince him?
By telling him that I heard in his voice what I had never heard in the cinema. He always had a sublime voice but today it's beyond sublime, it's as if all his strength was concentrated in his voice. There is an extraordinary relationship between the power of her voice and her very deep wrinkles: that's what I wanted to film. His voice is radio but that's cinema! So I managed to convince him by giving him my number, then he retracted. He said three times no and four times yes. Even though I adore Haneke, I found it a shame that Jean-Louis' career ended with films as pessimistic asLove and especially happy ending. I thought it best that he retired on an optimistic note. Besides, the film could have been called Thank you life ! if it hadn't already been taken.
Jean-Louis Trintignant: "I shot in 130 films, that's at least a hundred too many"
It's funny because the title of the film is inspired by a sentence by Victor Hugo ("The most beautiful years of a life are those that have not yet lived") which is quoted in at least two of your films …
No, no, she is mentioned in at least five or six of my films! This sentence is an obsession with me. You know when I make you feel like I'm rambling it just means I'm getting more and more sure of what I'm saying. I love people who ramble because they are convinced, honest, sincere people. This sentence sums up my relationship to time. I don't believe in death, death is a change of bodywork but the best of each of us is preserved, I have no more doubts about that… In short, I've never tasted the present so much . Anyway the present has always been much stronger than everything else. I believe that the world we live in is the most perfect since creation. There is still a lot to do, it is obviously far from perfect, but we live better at all levels, and everywhere in the world. Better than 20, 30, or 80 years ago. I know I was there! There are still a lot of settings yes, but these are the settings that fascinate me and allow me to make films. I am definitely a man of the present, of the moment, even if I have good memories of the past.
It strikes me to hear you say that because I've always thought there was a very nostalgic dimension to your work.
Oh no. The present is far too strong for me, it doesn't have time to grow old.
However The best years… is dedicated to three of your recently deceased friends: Pierre Barouh, Francis Lai and Samuel Hadida. Somewhere it's a film that bathes in the past and regrets.
I do not think so, no. Despite this triple homage, it is a film focused on the future: at the very end, the adventure begins. I wouldn't be able to make a film about death, about the past, about regrets. It's not my type.
Cannes 2019: Claude Lelouch and the Festival, a love story that has lasted 50 years