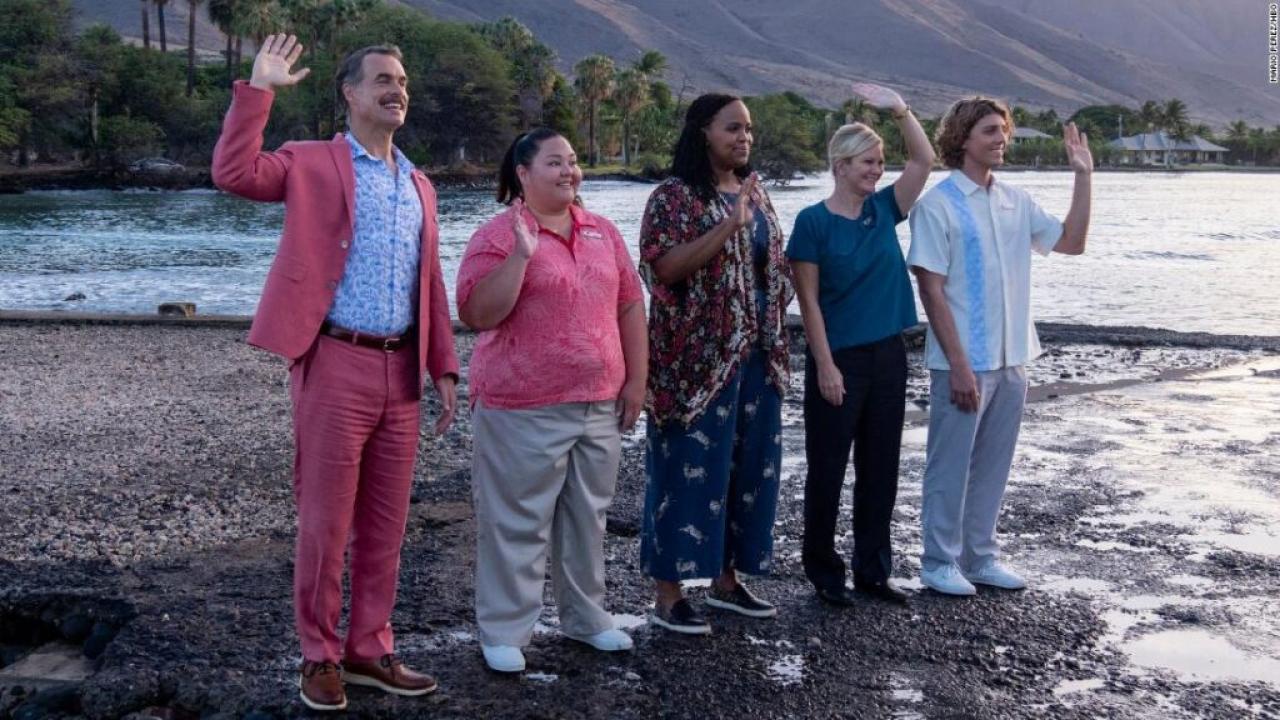 A scathing and surprising new HBO series, to be seen today in France on OCS.
In 2011, Mike White had already lit up HBO with Enlightened, worn by Laura Dern for two seasons. Here it is again in great shape with an indescribable new creation: The White Lotus, a scathing sarcastic holiday mini-series cradled by a strange strange hysteria (to see in France on OCS in US + 24 now).
It all takes place in a luxury Hawaiian resort. The White Lotus is a superb hotel nestled in a picture postcard landscape, where wealthy clients, very well-off families, honeymooners come to stay … Various clients that we follow for a week, while cracks the facade of happiness, to reveal a deep discomfort, at the edge of the infinity pool …
Alternately hilarious and unsettling, The White Lotus is not really a "feel good" comedy to enjoy between two cocktails with your fingers and feet in a fan. It was conceived as a social satire reveling in cracking the glitzy varnish of golden life, the better to bite into the pitfalls of the horrible guests of this hotel. The series takes great pleasure in scrolling through a gallery of horrible vacationers, odious characters through so human. They are selfish, egocentric, narcissistic, resentful, authoritarian. And they are especially masterfully embodied by a unison cast. Of Connie britton, self made woman at the top of her career at the head of a tech company, on vacation with her loser husband (Steve zahn) at Jennifer coolidge, rich old unmarried maid who came scattered the ashes of her mother whom she hated, passing by Jake Lacy and Alexandra Daddario, couple freshly passed in front of the Mayor, and whose marriage is obviously built on sand, the manager of the White Lotus no longer knows where to turn. Especially since he also has his own problems …
Because it has been written with care, the caricature is constructed like a choreography regulated to the millimeter, ideally paced. A tasty, often funny and biting farce. A spiritual vacation chronicle in 6 episodes, constructed to provide an unsettling sense of unease in the viewer … finally delighted not to be on vacation in Hawaii this year!