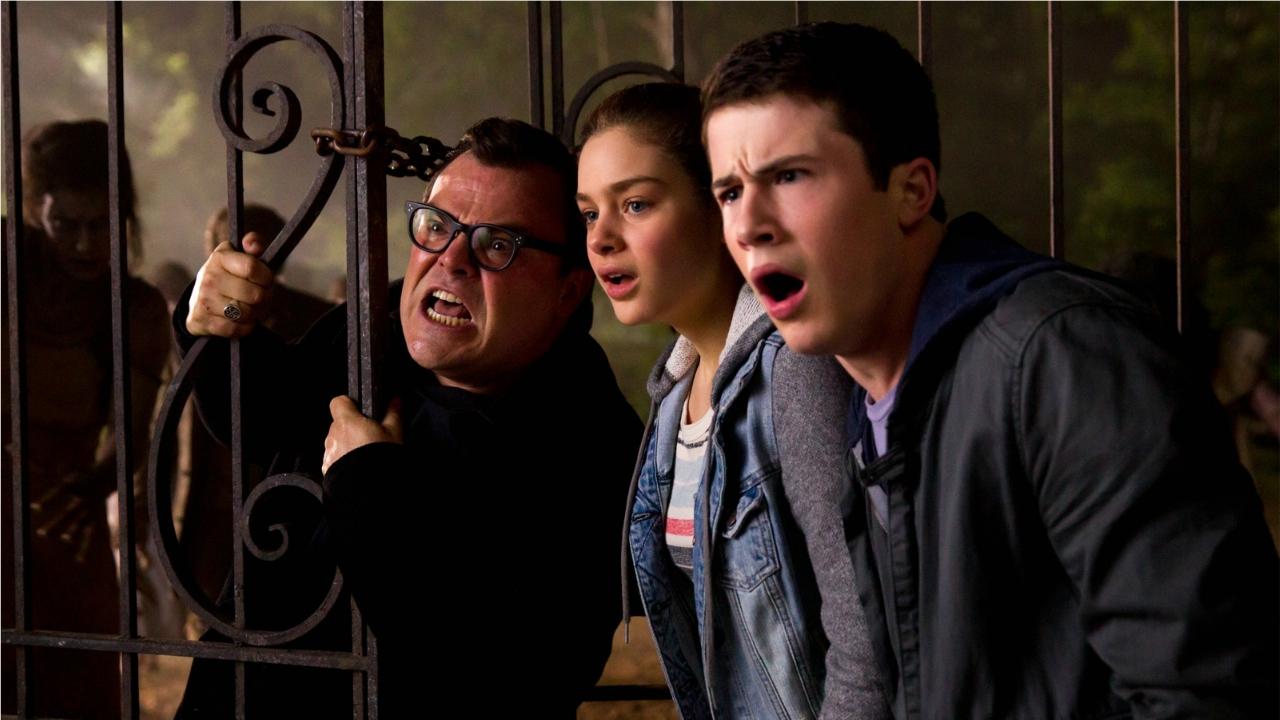 Nick Stoller and Rob Letterman are in charge of writing and directing 10 episodes for the streaming platform.
In the absence of a Goosebumps 3 in the cinema, the saga will continue on television, as in the 1990s. We knew that a series project around Goosebumps was under consideration since April 2020, when Neal H. Moritz, the producer of the two films with Jack Black, was attached to its creation. Almost two years later, variety reports that he will be joined by Nick Stoller on scriptwriting and Rob Letterman on directing, which is exactly the team behind the two Sony films (Ari Sandel took over from Letterman for #2, but this one was always present at the production).
The team must shoot ten episodes based on RL Stine's novels for Disney Plus and the streaming platform has already delivered a pitch: this new Goosebumps series will follow five high school students who unleash supernatural forces in their town and must work together to to save her. Thanks to their friendship, but also to their rivalry and to each other's past, they will learn more about the secrets of their parents' adolescence along the way.
At first glance, this series will therefore tell the same story declined over the episodes, and will therefore not be like the original, broadcast in the mid-1990s, which was an anthology show, changing heroes and supernatural creatures at each episode (you remember the one with Ryan Gosling facing off against an evil camera?). The article does not confirm the presence of Jack Black in this new project either, but if the screenwriter, the producer and the director of the first film are reunited, we can undoubtedly hope for a cameo in the skin by RL Stine?
Goosebumps: Jack Black is perfect, as usual [critique]