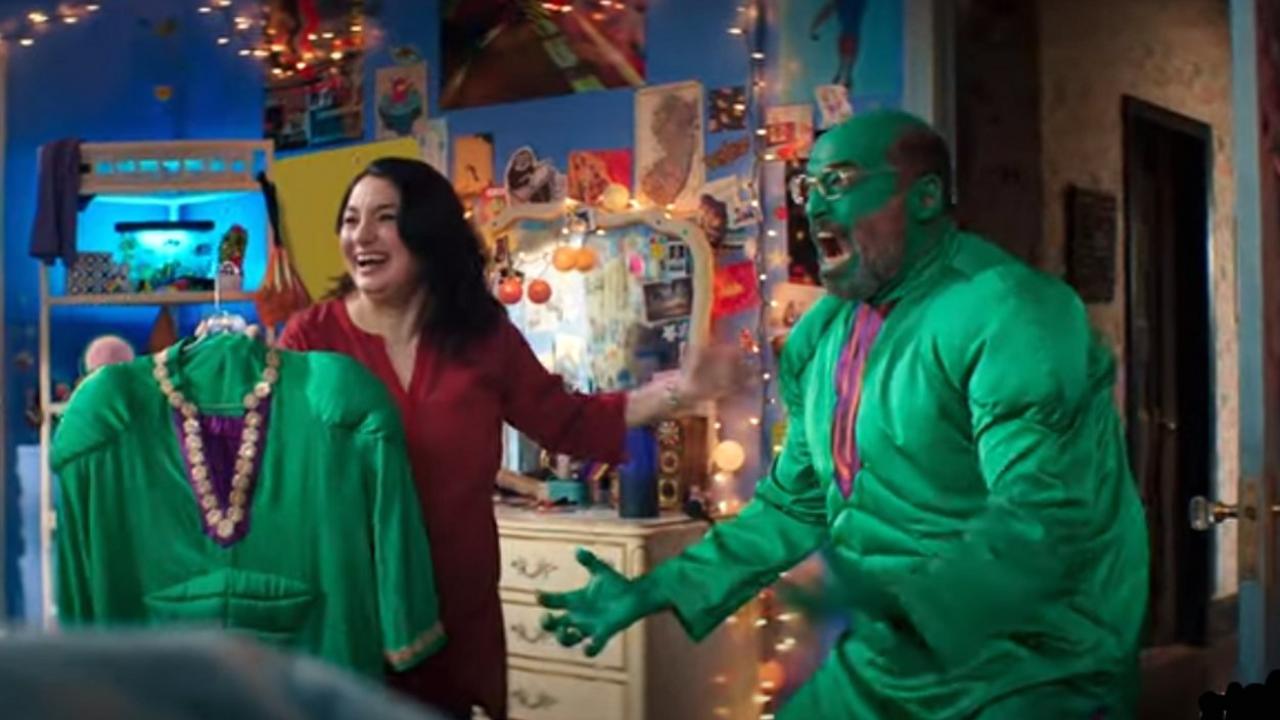 Check out Kamala and her parents in a preview of the MCU's upcoming series.
If you are unfamiliar with Miss Marvelhere is the opportunity to get to know Kamala Khan, the future heroine of Disney +, in the first extract of the new series derived from the MCU.
We discover her with her parents, when she wishes she could go to an "Avengers party". But for that, she must be accompanied by her father, who suggests that she go to the convention with matching costumes, disguised as… Incredible Hulk! The small and the big! Two Hulks to pay tribute to one of New York's heroes. But as much to say that Kamala is not too hot for the green delirium…
Miss Marvel starring Iman Vellani as Kamala Khan launches June 8, 2022 on Disney+.