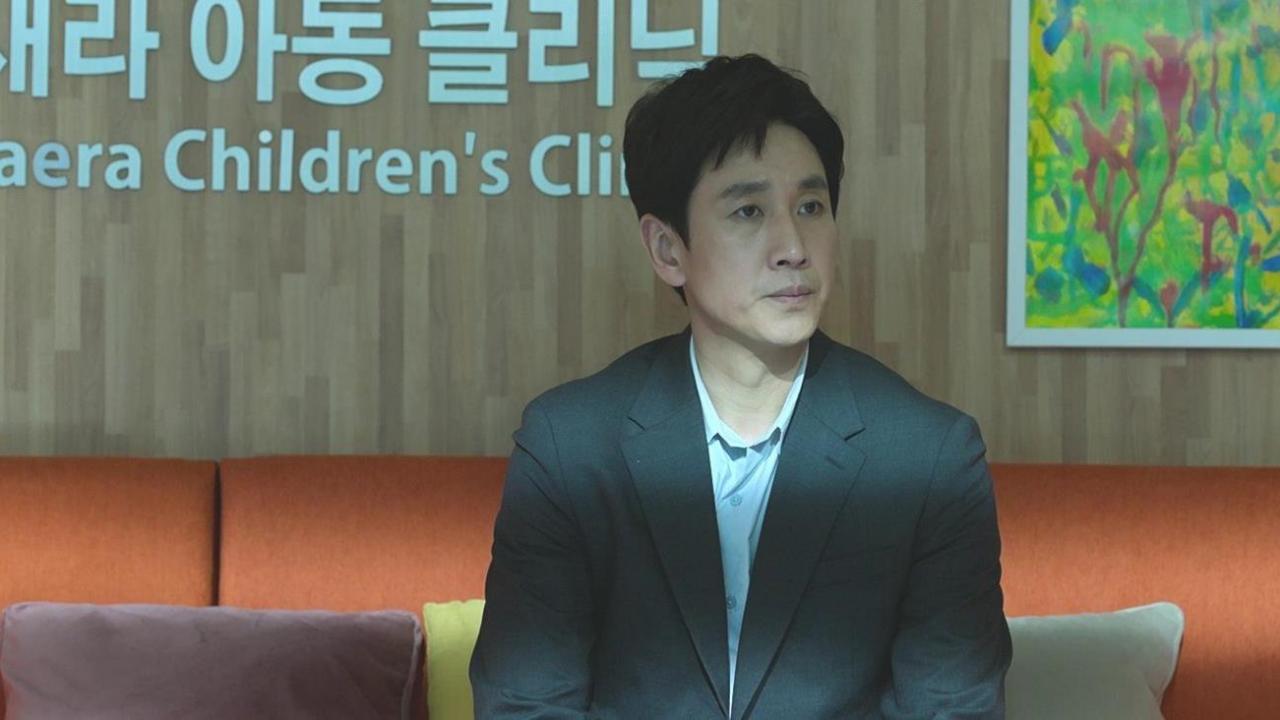 Creator, director and screenwriter, Kim Jee-woon tells us all about the new South Korean series from Apple TV +, launched on November 4 on the platform.
Dr Brain is based on a Hongjacga webtoon. What did you like about it and why did you decide to make an adaptation ?
Kim jee-woon : When I first read the webtoon, I was fascinated by this concept of brain synchronization technology. And then the visual ambiance had something of a film noir that appealed to me a lot. Afterwards, the general plot of the webtoon is very simple, since it involves using this technology to solve a criminal case. I had the feeling that we could dig it a bit. Dig the characters to tell a richer story. By connecting with the brains of others, the main character, Sewon, paradoxically understands himself better. He grows up while he solves this mystery and that's what I wanted to develop.
At the beginning, you had the idea to make a film, is that right?
I am a film director at the base. So when I saw the webtoon, naturally I saw the potential to make a feature film. But having this idea of ​​developing more widely the elements around the "murder mystery", I found that it would be more judicious to spread the story over several episodes. To do a series, to have more time to do a complete story. And then it must be said that the pandemic has been there. The cinema industry is facing certain difficulties and is refocusing on risk-free investments, while at the same time, SVOD platforms do not hesitate to dare, to invest in different content, while guaranteeing freedom of expression similar to what can be found in the cinema.
Not being frankly scientific at heart, I ask myself: hacking brains like the hero of Dr Brain, is this pure fiction? Or does this story still have a form of scientific basis, near or far?
This whole story is not just pure fiction. There are scientific elements behind it. While working on the show, I discovered that there had been a successful brain synchronization experiment in rats. Rat A knows where the price is, usually food. And rat B doesn't know. Using A's brain waves, they were able to tell rat B where to find this food. Also, there is this other test that inspired me: a subject is looking at a picture. And just by sending these brain waves into a computer, the image in question could be reconstructed with an accuracy of 70 to 80%! I rooted the series in these concrete cases and then we had professional advice during the shooting. A great Korean brain specialist, internationally recognized, who confirmed to us that, on a theoretical level, it is a science that can be realistic.
The human brain is complex and fascinating, and yet cinema and television have barely touched on the subject so far, right?
Indeed, as you say, there are few that deal with the human brain. By working on Dr Brain, I realized how rich and complex brain cells and their activity are, almost as infinitely as space. Suddenly, I tell myself that there is still a lot to explore on this subject in cinema and television. That being said, for the series I was inspired by films like Eternal Sunshine of the Spotless Mind Where Inception, to show what is happening in people's minds, in the unconscious, in dreams.