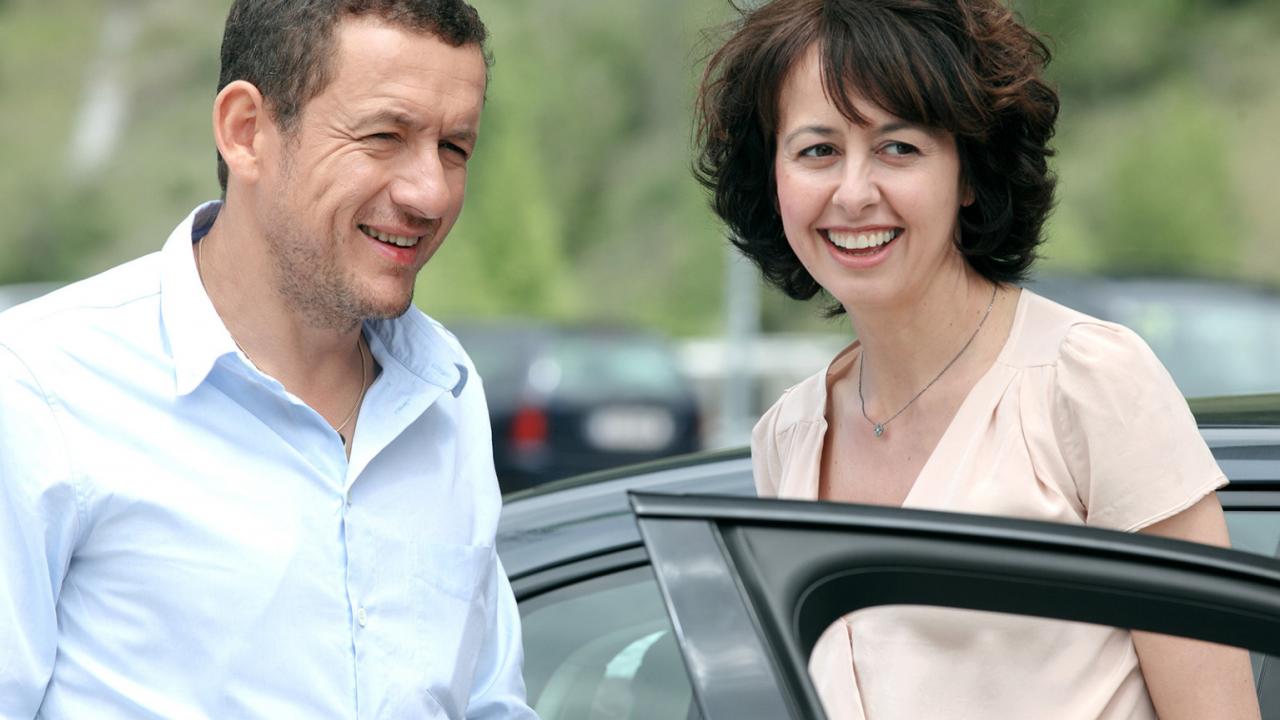 The comedy with Valérie Bonneton and Dany Boon will return tonight on TF1.
This Sunday, the first channel will rebroadcast Eyjafjallajökulla.k.a The volcano, the cowardly comedy by Alexandre Coffre carried by Valérie Bonneton and Dany Boon who keep getting dirty. On its release, the cruelty of this "Wars of the Roses"à la française had made the editorial staff of First. Here is our review.
Dany Boon rots the life of Valérie Bonneton in Eyjafjallajökull
A surly road movie through Europe carried by two heavyweights of comedy, one could fear the worst. Kind of Delirium Express French-style, The volcano (code name of the film) is however an often very funny mad dash which leads its two monstrous heroes in the worst situations. If, at the start, we have fun with the little innocuous bad things that the exes do, the story suddenly slips into a jubilant excess that is both cartoonish and disturbing. Improbable characters, excessive physical violence, absurd gags, this Wars of the Roses even offers a hint of rather fine bitterness. Brilliantly led by the imperial Valérie Bonneton, genius in harpy, Eyjafjallajökull also reveals a more restrained and accurate Dany Boon. If the film sometimes struggles to find its cruising speed, we must recognize its undeniable qualities of writing and the desire to dynamite popular comedy from the inside.
When Dany Boon parodies Netflix series… in front of the founder of Netflix
Trailer :