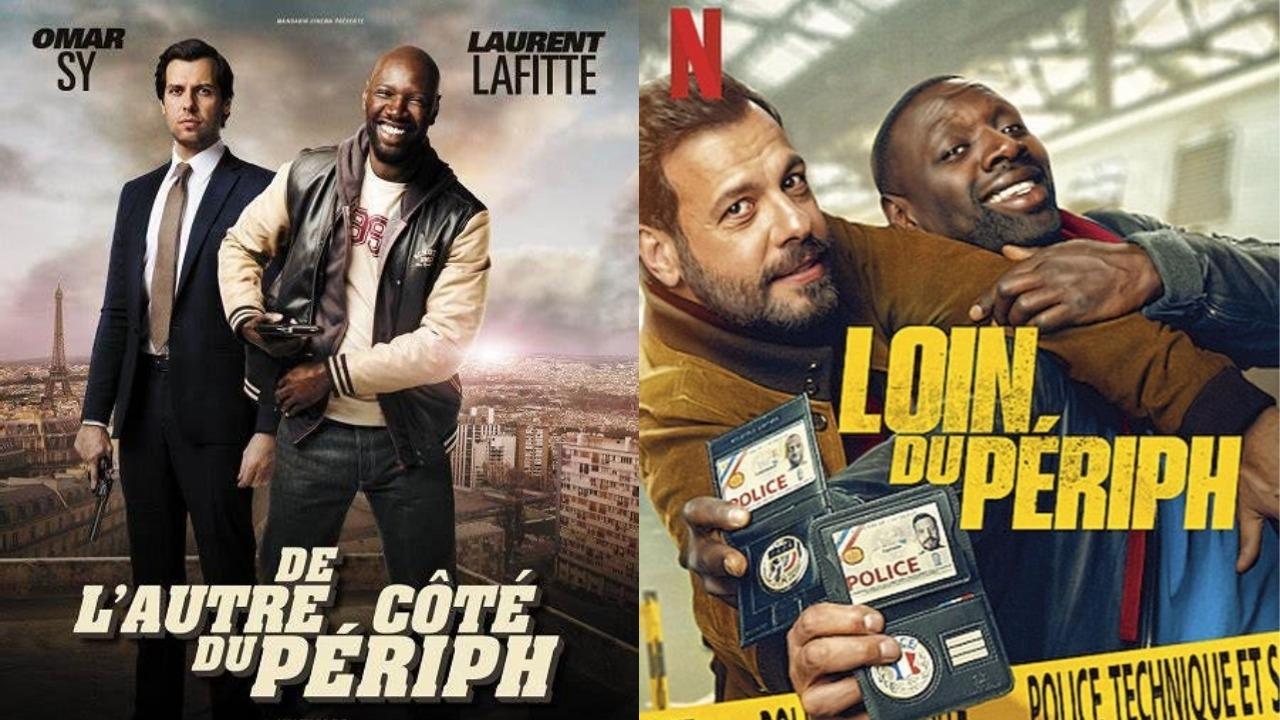 Louis Leterrier explains that he pushed the cursors of trash humor for the sequel to On the other side of the ring road. He also "created surprises" for his two actors, Omar Sy and Laurent Lafitte.
M6 will rebroadcast tonight the other side of the ring-roadthe buddy movie à la française by David Charhon with Omar Sy and Laurent Lafittewhich did well at the French box office, to the point that Netflix recently ordered a sequel to Louis Leterriertitled far from the ring road. The director of Lupine and of dark-crystal for the platform told last May in First (No. 529 with The three Musketeers In front page) how he ended up on this project, and especially how he had tried to surprise his actors, friends in life and who had become stars during the ten years that separated the two films. While retaining the spirit of the first film and drawing inspiration from its best gags, it has sought to detach itself from its model, which will be rebroadcast this evening. Here is an excerpt from his long interview, in which he also talks about his experiences at Marvel ("In the beginning at Marvel Studios, there was Jon Favreau, Edgar Wright and me"he explains about the launch of The Incredible Hulkin 2008) or within EuropaCorp (it is to him that we owe The carrier).
Far from the ring road: an effective sequel, to see on Netflix (review)
PREMIERE: In far from the ring roadOmar Sy seems to be a continuation of Lupine more than the other side of the ring-road : very iconized and less in the comedy than in the action. Is it a new career direction or your way of appropriating the star?
LOUIS LETERIER: That's what it is today. He is very good in action. He knows how to fight. He is an iconic actor. This depiction is a snapshot of Omar at that point in his career. Moreover, it was also interesting not to repeat the trick of the first film where Omar played the role of the will-o'-the-wisp while Laurent [Lafitte] was more laid back. There, we reversed: it gives something more realistic and a real legitimacy to this sequel.
Ten years after the first part, Omar Sy and Laurent Lafitte are no longer big promises, they are stars. With experience and authority. Doesn't that add a bit of difficulty to finding a common chemistry for them?
No. In fact, the only real problem with Omar Sy and Laurent Lafitte is that they never leave their caravan and are not really generous on set. So you just have one hour of shooting per day and from there… No, just kidding! I loved your heads anyway, gentlemen. (Laughs.) In short: the two are buddies in life and on screen. The most complicated thing, basically, was to create conflict between them because they adore each other and know each other a little too well. I had to constantly create surprises.
What kind of surprises?
From the second take, the joke does not become very funny for them, and it can be boring. So I had to create obstacles that they had to overcome together or not. Little things like that, in the form of a happening or a surprise, it works a lot with them. And then there's stuff like…well, let's just say, the interaction with the stiff's penis. Laurent loves this kind of scenes. He loves to push the cork very far to annoy Omar. In those moments, we got the real thing.
Where does this desire for trashy comedy slipped into the film come from? From you ? Actors ? From the broadcaster?
It must come from me. (Laughs.) It made me laugh, especially compared to the character of Omar, who is quite prudish. I was inspired by the morgue scene from the first film. Laurent's character was very uninhibited and had no problem with that – like during the orgy. Those were good times. I wanted to move forward on this stuff; push the slider away. But in the end, it's not that trashy. We are far from Grimsby.
The full interview with Louis Leterrier is available in our online kiosk.
The huge box of Far from the Périph 'internationally on Netflix