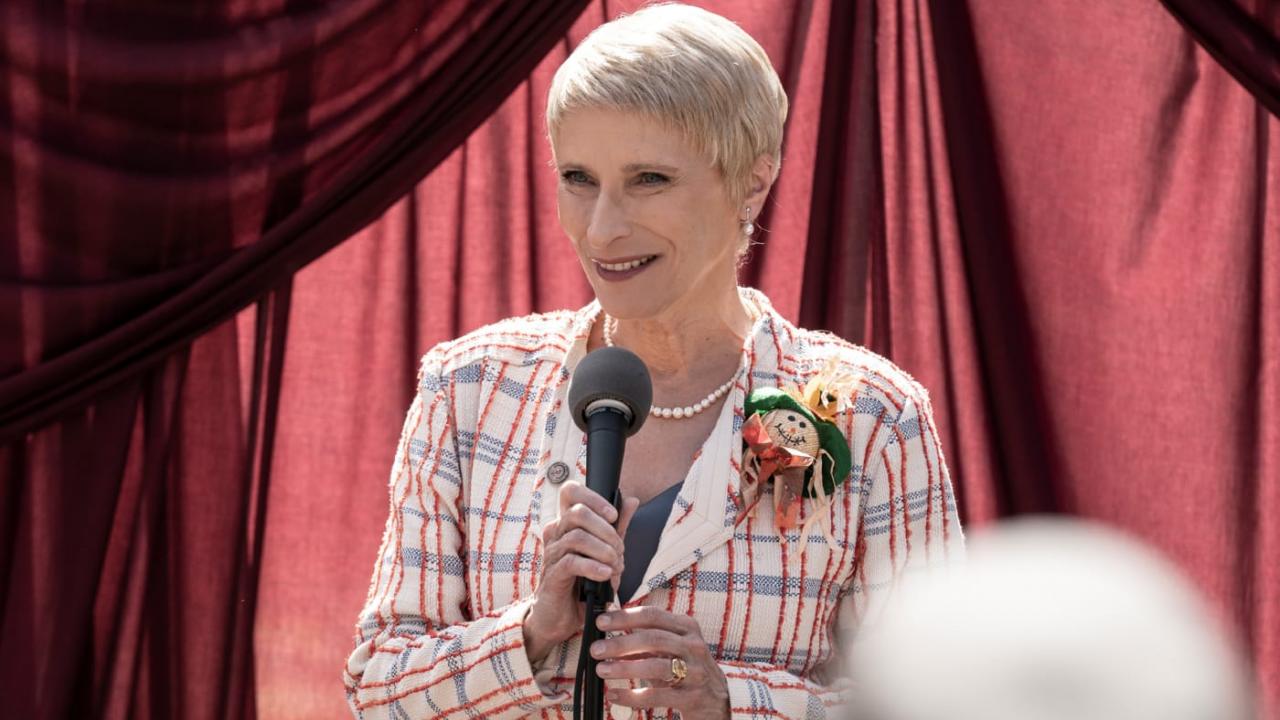 It was recently revealed that actress Laila Robin will play the iconic character from the comics.
This will be one of the most anticipated faces of the final season of The Walking Dead. Pamela Milton will be the new Governor, the boss of the Commonwealth, this immense community within which the latest comics take place and which will obviously hold a central place in season 11.
AMC has unveiled never-before-seen photos of upcoming episodes, especially showing the first glimpse of actress Laila Robins as Pamela Milton. We can see that the resemblance is really striking!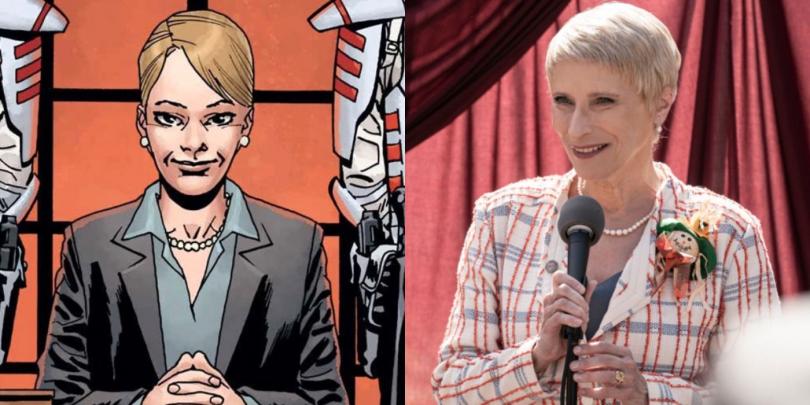 In the rest of the photos, we also get a previously unseen glimpse of Lance Hornsby (played by Josh Hamilton), another major figure in the Commonwealth organization, seen here escorted by a well-armed soldier.
The other images show us Carol, Aaron and especially Negan, who seems visibly facing a disturbing threat … The first part in 8 episodes of the final chapter of Walking dead will debut on August 23 in France on OCS.