It is showing in two movies in theaters this summer, a Netflix movie and an Amazon original series. The 43-year-old actor is everywhere in 2021. Dating.
After your trip to the 60's last year in the miniseries Romance, on France 2, you go back to the time of "Yéyé" in Mixed (available since Monday on Amazon Prime Video). Is it an era that speaks to you?
She speaks to me because my parents spoke to me a lot about them, they who turned 18 in 1968. They were really the age that the students are. Mixed in the series ! It was a time when there was more carelessness, lightness. We were less oppressed by news from all over the world. It is a time that attracts me a lot by this aspect. I'm not saying the world was better, but it's a time when people were less aware of all the upheavals in the world.
What attracted you to the idea of ​​joining a series like Mixed ?
There are a lot of things, starting with characters that were very well written. Both in adolescence and adulthood. Young people bring things to older people and vice versa. And as far as Paul (his character) is concerned, he's a man stuck and prevented at the start, but he evolves over the episodes, and he hides this huge modern secret, with his wife, which makes it more complex. .
The time of Mixed, it is also a time when there was much more inequality between men and women, and the series speaks about it very well, without falling into easy caricature …
This is all the talent of Marie Roussin. With The Red Bracelets or even A French Village, she is used to talking about adolescence. Through the relationship between men and women, the prism of feminism, or non-feminism of the time for that matter, she succeeded in conveying subtle messages, but completely topical. We see where we come from. When girls were asked not to stand out and boys to achieve excellence. The series shows the progress that has been made, the way that remains to be done. Even if everything is not perfect today, I believe that you have to know how to stop for a second to see the positive. It's good to realize how our society has evolved.
You easily go from cinema to Romance or to Mixed before returning to the big screen. We have the feeling that the barrier between the movies and the series has definitely jumped.
I always thought so, actually. It just depends on the roles I am offered. I don't want to do TV for the sake of TV. Or not to do in order not to do it … It's all a question of quality and desire. The cinema remains essential, it should certainly not be forgotten. But series and platforms also have great things to offer. Society is changing and it's important to be in step with the times. I don't think you should shy away from one screen because it's smaller than the other. I understand the purists who think that you can only see a movie in theaters, without popcorn. But at the same time, television and streaming platforms allow people who would not have gone to see them in the cinema to discover certain less accessible works. It is important to find these people as well.
You had cut your teeth in TV series at the beginning of the 2000s. You must have noticed an evolution in the quality of the productions or at least in the ambitions?
Of course, and it comes from the United States, of course. I think of HBO, which for years has managed to produce incredible series. Yes Game Of Thrones or Six Feet Under had been developed in the cinema in I do not know how many shutters, I believe that there would have been less people at the rendezvous. They knew how to create very beautiful works.
Are you the binge-watcher? Or rather to like discovering new series?
I'm more of the type to catch up on things that I missed. I am an instinctive, spontaneous consumer, I listen to the advice of my friends. Afterwards I like to relax and see again Friends with my children. Even if it has aged, even if it has become questionable on certain points, Friends remains a flagship series of my adolescence.
In addition to Mixed, you have three films coming out this year. After Madame Claude on Netflix, Rascal just hit theaters (June 9) and you'll be in Eiffel, in August. This year 2021 is special for you, isn't it?
I'm a little embarrassed to be honest. It was obvious that was going to happen, considering that I shot quite a bit in 2019 and 2020 and all releases were postponed to the same period. I'm not the only one in this case … But the concern is that the spectators should not be bored by being in too many things, too close together.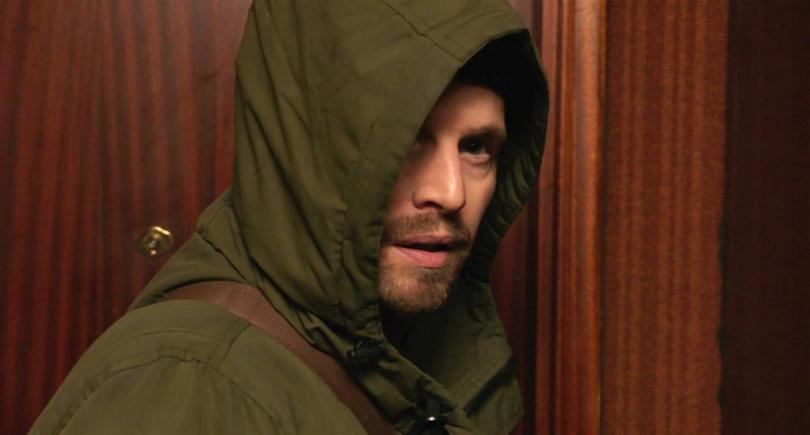 In Mixed, as in Romance in a way, your character, Paul, is an inherently nice guy. The kind of role you get often. So, it must have been nice to play a villain in Rascal ?
I didn't particularly enjoy playing such a character, but anyway, I was proud to be in a movie like that, to portray the personality of this guy, inspired by the greatest serial killers. A film without sensationalism, without hemoglobin, with a form of finesse, intelligence, which denounces a lot of things, without being too supported. It's a small film, made with ridiculous means, in which I am delighted to have participated. Peter Dourountzis made a very beautiful first feature film, full of promise for the following ones.
You will be showingEiffel this summer, which will be, for once, a very big project with a big budget. I almost want to say that this is your first blockbuster …
Yes quite ! I've done Family photo also (in 2018), with a big cast, Vanessa Paradis and Jean-Pierre Bacri among others, but it was more of a choral film. There, it is true that it is a big international film, which speaks about a subject known in the whole world, with The Eiffel Tower. The shoot was very impressive. The sets were crazy. There were a lot of resources deployed. And the result is magnificent I think!
Of The unknown lake, the revelation and the César for Best Hope, in 2014, what do you have left? What have you kept from all this, 7 or 8 years later?
I think I was very lucky, with hindsight, that a director like Alain Guiraudie trusted me for my first film role. I realize even more today, because it gave me a certain legitimacy in auteur cinema, a genre that I really like, even if it is also demanding. I believe that it also allowed me to learn to take the time to make the right choices, sometimes to wait a year or a year and a half for the right project to present itself to me. I was also able to access more popular films, such as comedies.
Are you going to shoot in a comedy soon?
Yes, I made one this summer with a bunch of actors that I really like. It is called Hawaii, directed by Melissa Drigeard (with also Manu Payet, Élodie Bouchez and Nicolas Duvauchelle, Editor's note). I'm going to Reunion Island at the end of June to start filming. I really like being able to mix genres, not being confined to auteur films. Even though I'm very proud of the ones I've done, I'm happy to branch out. And then in the interpretation, although it is very hard to act, the atmosphere and the character are still more fun! Always going into drama can sometimes be heavy in everyday life. Having said that, in a totally different genre, I just finished You won't have my hate, by Kilian Riedhof, which is particularly close to my heart, because it is adapted from the book by Antoine Leiris, who lost his wife at the Bataclan. It was a very grueling shoot, but I hope the result will be up to par.