More than a documentary, an immersive 8-hour experience in the life of the Fab Four, at a pivotal moment in their respective careers. A work for history.
It's a little cinematic treasure that Peter Jackson made with Get back. A Herculean job of viewing and editing, to manage to put together the ultimate documentary on Beatles. A true 8 hour experience that is as fascinating as it is grueling, at the same time incredible and (literally) overwhelming.
Divided into three episodes spanning between 2:30 and 3 hours each, Get back is a bit to music what The Last Dance (aired last year on ESPN and Netflix) is into sports. Except that the phenomenal documentary devoted to Michael Jordan – which lasts about as long – had the good idea to present itself as a tale fragmented between twists and twists, giving an exceptional narrative rhythm to the story of the last dance of its Majesty "MJ".
That of Beatles is much cruder. Less sculpted, less told. In the third episode of the docu-series, we hear Paul McCartney wondering what they are going to do with all these images: "There is no story in all of this", he says, insightful. Get back arrives to us in the form of a monolith with the density at times asphyxiating. We are almost in apnea with John, Paul, George and Ringo, in the course of discussions with broken sticks of which we sometimes struggle to apprehend the context or the interest.
The four trendy boys liked to exchange views, confront their points of view, and like a little mouse having managed to go back in time, the doc offers us to spy on all their intimate conversations. A fan's dream. Absolute kiff for all those who have hummed one day Hey jude! Obviously, from this kind of voyeurism is born a powerful excitement, which evaporates however after the first hour. The Beatles (and those around them) say a lot, a lot of things, and not everything they say to each other is necessarily assimilable to our outer ears. Nor always interesting for that matter.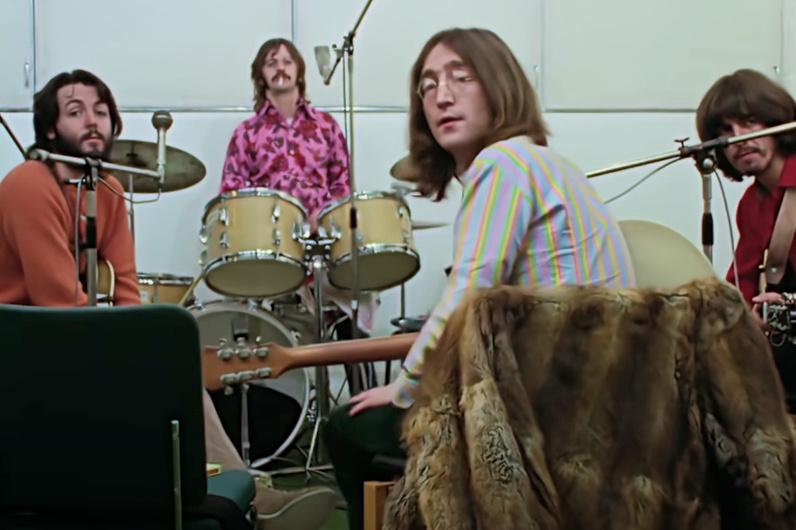 But Peter Jackson has a bias. He chose to show the world as many period images as possible, unearthed among these sixty hours of exceptional archives – and 150 hours of sound recording – recorded in 1969 between the studio of Twickenham and that of Apple Records, in London. A turning point in the life of the group, wrung out by a decade of success. Depressed about going on tour again. Divided on how to approach the creation of new songs, those that will make up their final album: Let it be. In the eponymous film released in 1970 at the cinema, Michael Lindsay-Hogg had shown 80 minutes of everything he had filmed. Peter Jackson has opted for an exhaustive version. The assembly is thus questionable, but the result is unparalleled. The restoration – which took 4 years of work – is so sumptuous that you sometimes get lost in believing that you are watching a fictitious biopic shot in a studio in Hollywood. The director of Lord of the Rings has taken the pinnacle of this unparalleled material, offering in the process a completely new take on Beatles and their creative, meticulous, brilliant, fascinating process. Or how from genius is born magic.
We rediscover the legendary group in barely believable sequences. For example, we witness the slow and delicate birth of one of the greatest songs of all time, when Paul McCartney plays the first notes of Let it be, of which he has not yet finished the words. From the benevolent calm of John Lennon to the frustration of George Harrison, passing by the almost spectral presence of Yoko Ono and especially the tangible friendship which bound these four friends of Liverpool, these are entire pages of the legend which are written under us eyes. Get back will thus allow to engrave in the collective unconscious a vision certainly more correct of what were the Beatles. A rare cinematic feat. A work for the world and for History.