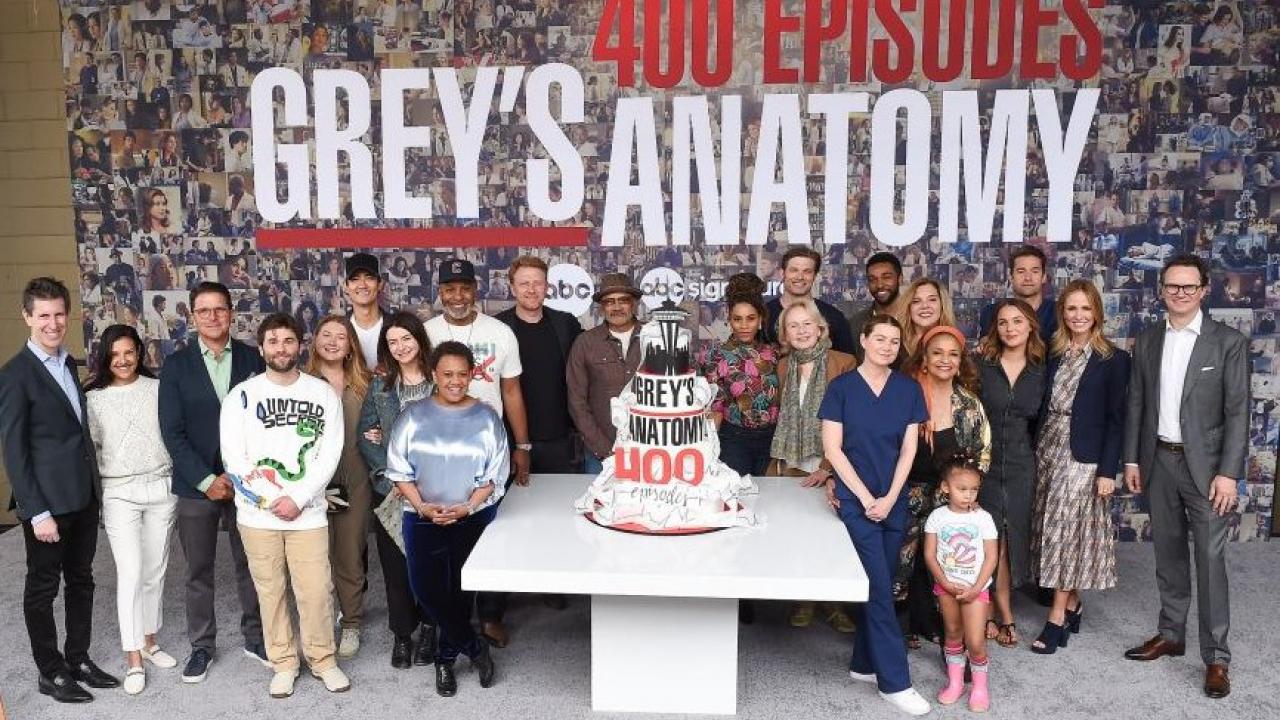 Ellen Pompeo delivered a moving speech to her troops…
It was a party on the set of the season 18 finale of Grey's Anatomy, this Monday. The medical series has indeed celebrated a historic moment: the filming of its 400th episode! A milestone rarely reached by a drama in the annals of American TV (excluding soap) and inevitably, it deserved a cake.
The American channel ABC and the studio "surprised the cast and crew with an onstage dedication, commemorating the show's legacy at Prospect Studio, as a reminder of the magic that happens right here."according to a statement released by ABC.
The whole team was present, and in particular Ellen Pompeo who gave a great speech before cutting the cake: "We wouldn't have reached such a level without your passion!"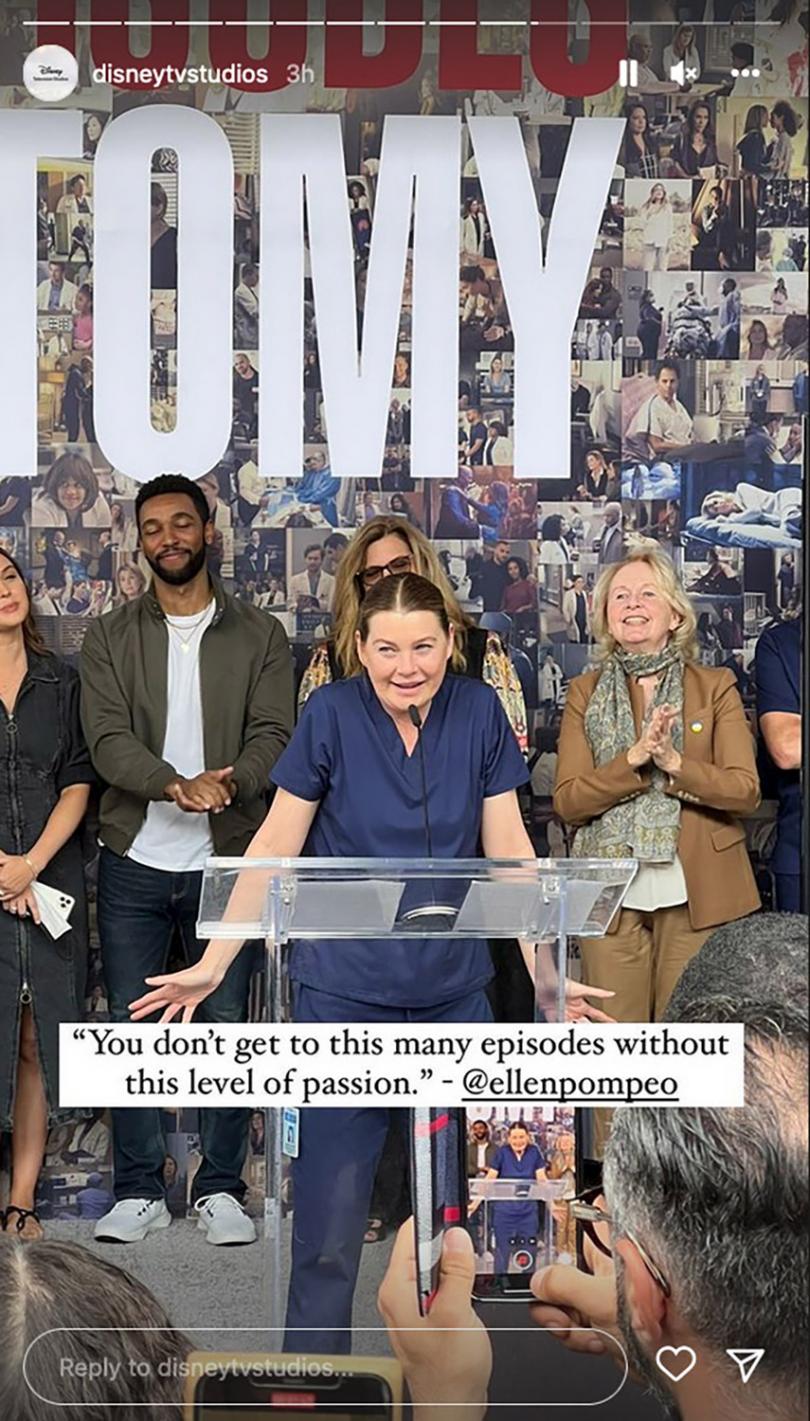 The creator, Shonda Rhimeswhich launched Grey's Anatomy in 2005 and who has since passed the baton to other screenwriters, had not made the trip but made a virtual appearance for the occasion.