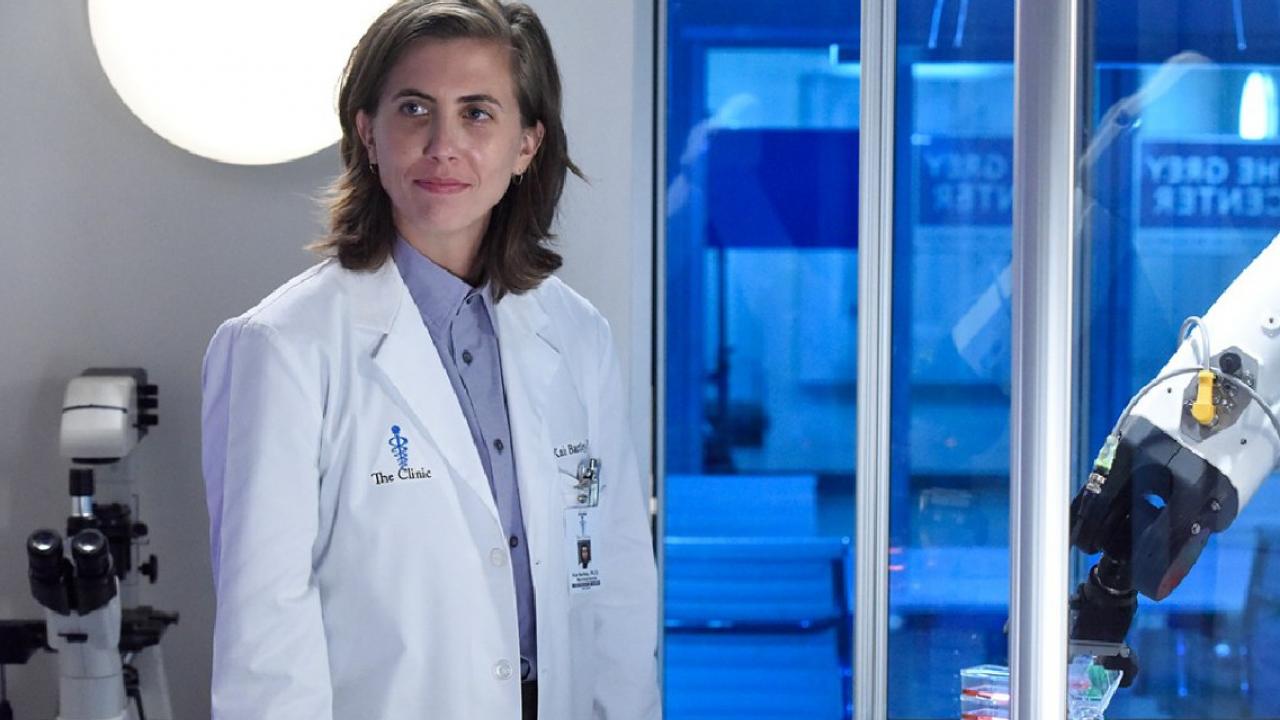 ER Fightmaster joins the cast in a recurring role.
After casting a first transgender actor, Alex Blue Davis (Casey) between seasons 14 and 16, Grey's Anatomy continues to expand its cast to the LGBTQ + community.
For the first time in the history of medical drama, a non-binary actor will be in the official cast. Previewed at the start of Season 18, ER Fightmaster played Dr. Kai Bartley, crossed by Meredith (Ellen Pompeo) during his visit to Minnesota.
Why Kate Walsh made a comeback in Grey's Anatomy
Variety reveals today that ABC and Shondaland have officially hired Fightmaster, to become a recurring member of the cast, ie present in several episodes this season.
Dr. Bartley will return in the episode of November 11, and until the winter break of season 18, at a minimum. Kai Bartley is described as a doctor with "enormous self-confidence, dedicated to his profession and extremely talented ".
We also know that Gray Sloan's new white coat will develop a relationship with Dr. Shepherd, as the two will quickly bond over their common way of approaching their work.
Season 18 of Grey's Anatomy will continue this Thursday evening on the American channel ABC and in France on MyTF1.