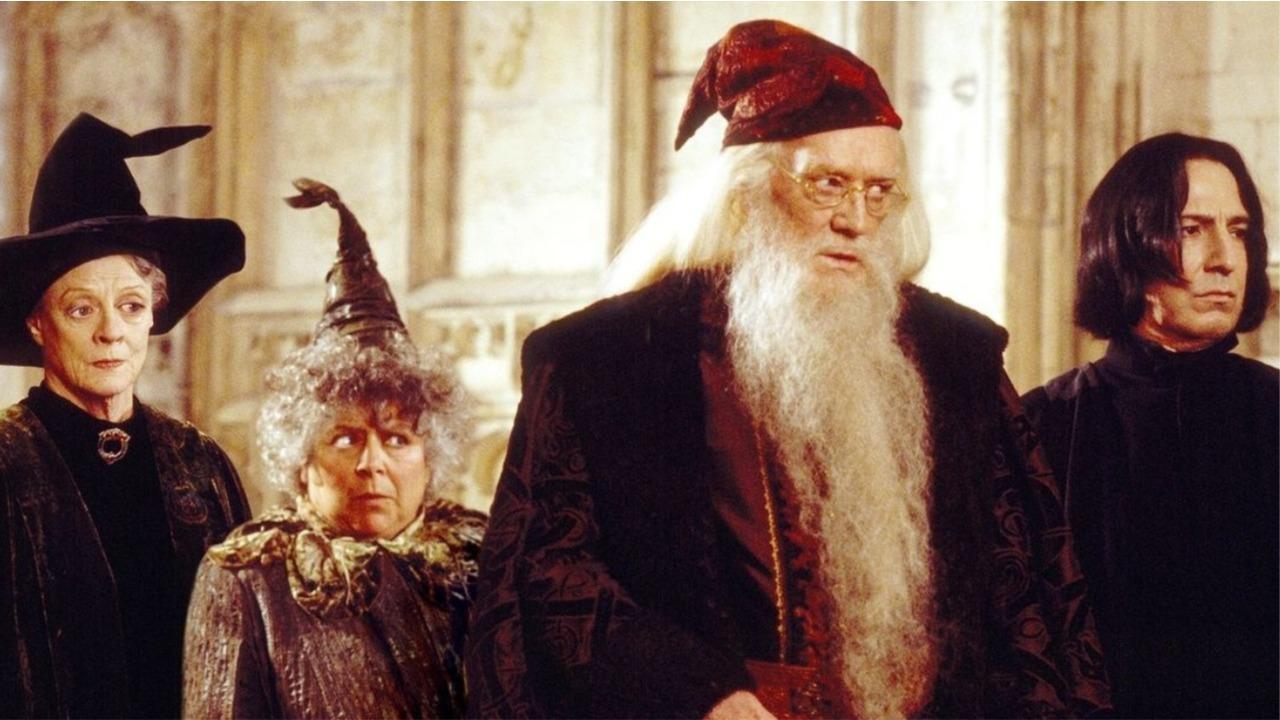 Especially the interpreter of Snape, who was afraid to be associated with the roles of villains after Die Hard and Robin Hood, tells Chris Columbus.
Chris Columbus is currently celebrating 20 years of the cinema release of the first Harry potter, and the director is not stingy with anecdotes! After explaining that he would like to reunite with Daniel Radcliffe (Harry), Emma Watson (Hermione) and Rupert Grint (Ron) for an adaptation of the play The Cursed Child At the movie theater, he campaigned for the release of the first cut of the film, almost three hours (nicknamed the "Peeves cut" referring to the scenes with the famous batting spirit, all cut), and now he reveals to AV Club that he had to convince a few key actors of the saga to join the cast. If Maggie Smith, Richard Harris and Alan Rickman are today associated in the public mind with the roles of Minerva McGonagall, Albus Dumbledore and Severus Snape, the filmmaker explains that they were initially not convinced by the idea of integrate the saga from the novels of JK Rowling. "I remember that with David Heyman (the historical producer of films, editor's note), we had to organize a few dinners to convince British actors, says Columbus. We did it with Richard Harris, then with Maggie Smith, and Alan Rickman as well. I think he was afraid of being too associated with the villain image, after playing in Die Hard and Robin Hood: Prince of Thieves. "
Maggie Smith didn't really like playing in Harry Potter
Chris Columbus continues with an anecdote that Rickman had already mentioned before his death in 2016: once hired to play the Hogwarts potions teacher, he was the only one to know the outline of his character's journey, JK Rowling having agreed to give him some secrets so that he embodies Snape in nuances. "We convinced him to join us, then it was JK Rowling who took him to dinner to tell him what was going to happen to Snape in the seven novels, specifies the filmmaker. As a result, when he was on set, he sometimes did funny manners in his performance, and I didn't understand where it was coming from. When I asked him: 'What did you do there?' After the take, he replied: 'Oh, you'll understand when you read volume 7!' I was like: 'Uh, ok, but that doesn't help me there, I'm making the first movie, me!' The day I read the seventh book, I understood, I said to myself: 'Oh , that was it … It was brilliant his choice. '"
For this 20th anniversary of Harry potter in the movies, the Warner Bros. sees it big and organizes a meeting of the key actors of the saga, which will air on January 1 on HBO Max.
Alan Rickman: his 5 Snape moments