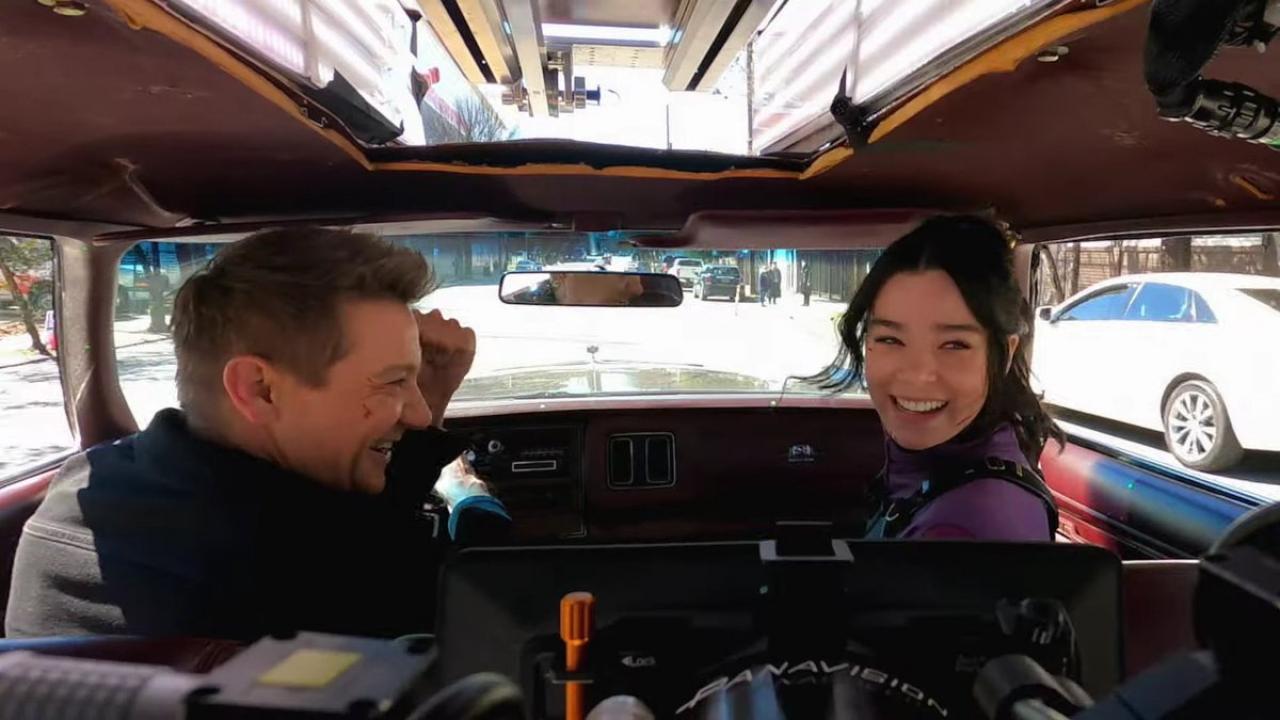 New behind-the-scenes footage reveals just how central the relationship between the Avengers archer and his new protégé will be in the upcoming Disney + series pulled from the MCU.
"The meeting between these two characters is really the basis of what this series is. Kate becomes my partner, reluctantly. And a friendship grows from there." That's how Jeremy renner describes the new series Hawkeye from Marvel, a few days before its launch on Disney Plus.
In this new promo video, we take a look behind the scenes of the production to highlight the natural alchemy between Renner and his very young friend. Heilee steinfeld. The featurette highlights this relationship of Clint's mentor on little Kate Biship, who will become his protégé, over the episodes. Their duo will truly be the essence of the series. A fun and engaging dynamic that will give all its unique to Hawkeye, from Wednesday November 24 on Disney Plus.