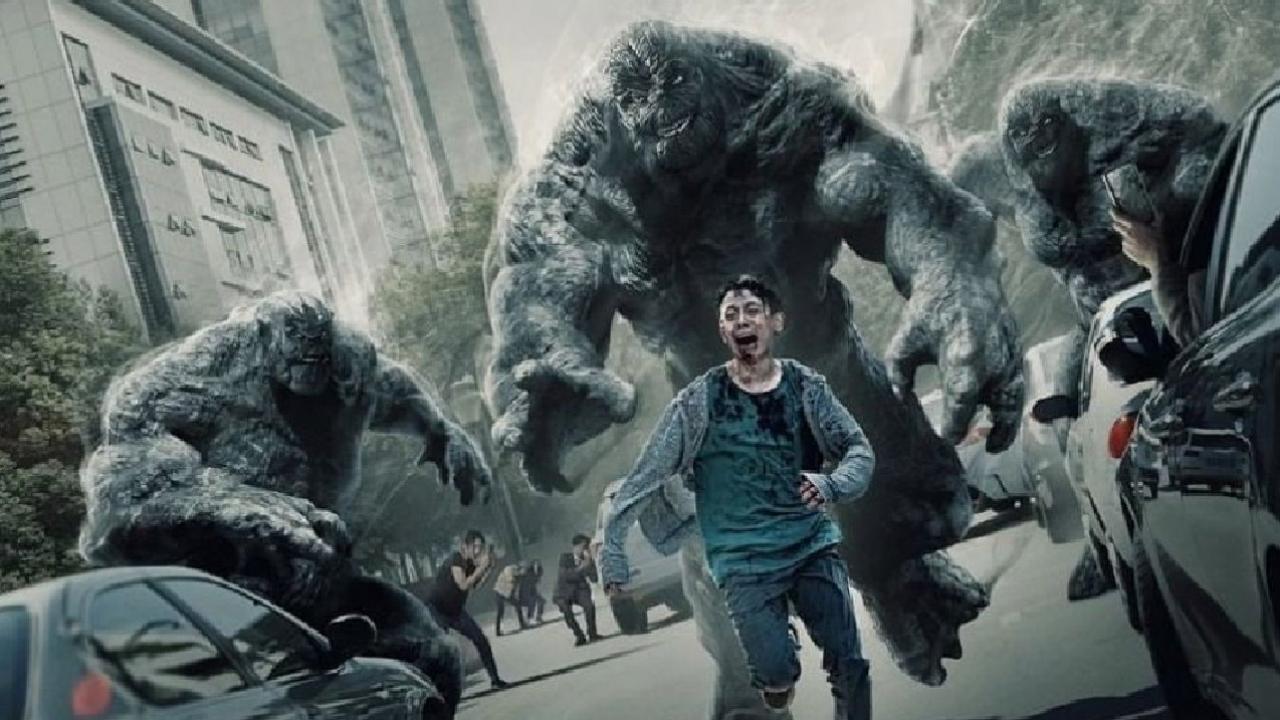 And you, what would you do if you were doomed to hell?
An apparition on a banal day. A big white face, which designates you and gives you your precise date of death with this last command: "You are doomed to hell." This is the starting point of Hellbound, the new event series from Netflix available from today on the platform.
Riding the wave of success Squid Game, which is obviously no longer presented, Netflix is ​​embarking on the production of a new series with an equally dramatic tone but with a completely different pitch. This time, no question of an unhealthy game and trials, the subject is: When am I going to die? And will I end up in hell?
Squid Game is officially the biggest series in Netflix history
Screened at the Toronto International Film Festival last month, a first for a Korean drama, the series Hellbound is worn by Yoo Ah-in, Park Jeong-min, Kim Hyun-joo and Won Jin-ah. Directed by the filmmaker behind Last train to Busan, Yeon Sang-ho, the plot of the series is taken from a webtoon of the same name, and focuses on unknown and uncontrollable monsters who have come from hell to search Earth for doomed souls. Almost resembling gorillas, these supernatural beings are incredibly violent towards those they come to kill, each time burning the condemned at the end of the execution. Taking advantage of the discord they cause, and the mystery that surrounds them, the religious group of the New Truth gains strength by asserting that God has come to render judgment. In the midst of this religion, which is a real sect, the guru Jeong Jin-soo, a very intriguing character because of his ambiguity. As police investigate these bizarre convictions, religious and rational people will be faced with who is right and who is wrong.
The teaser :
Subtle mix between Death Note and Black mirror, Hellbound looks like a scary series. With its plot revolving around humanity and its sins, each citizen is left with a sword of Damocles from him that threatens to fall on him every moment. Faced with this, it is not surprising that humanity is going crazy, and reveling in violence. Denial, public execution, first degree murder … Everything is allowed in the series, violence is king while sin should muzzle all the characters. In the first three episodes, the knots of the story are quickly presented before the heart of the series emerges. Because where Squid Game denounced capitalism (a criticism very present in Korean society), Hellbound chooses to denounce the extremism of religions, mass thought and especially the media.
Not a single subject, but many that stand out in the first three episodes, leading to a tangled intrigue where the stakes are lost. There where Hellbound had potential, it was only revolving around those supernatural entities appearing anywhere to resort to executions. On the contrary, the series gradually begins to focus on its characters, who have no apparent connection but seem to evolve together, creating situations of extreme violence sometimes for almost nothing. A hell of a mess, which quickly loses the viewer.
Despite everything, the sensations are there. We are terrified when we see the monsters arrive, especially at the very beginning of the first episode. We are also afraid when we see humans arrive as we go: are they fanatics or are they simply looking for violence? Maybe what can save Hellbound and to distinguish it from a banal fantastic series lies in this fear: eWhat if, ultimately, Yeon Sang-ho wanted us to understand that hell and sin are only human constructions, and that real violence is not to be found in religion but in the vices of society? Yes Hellbound takes this direction, we say yes. Otherwise, it's no.
The six episodes of Hellbound are available in full on Netflix.