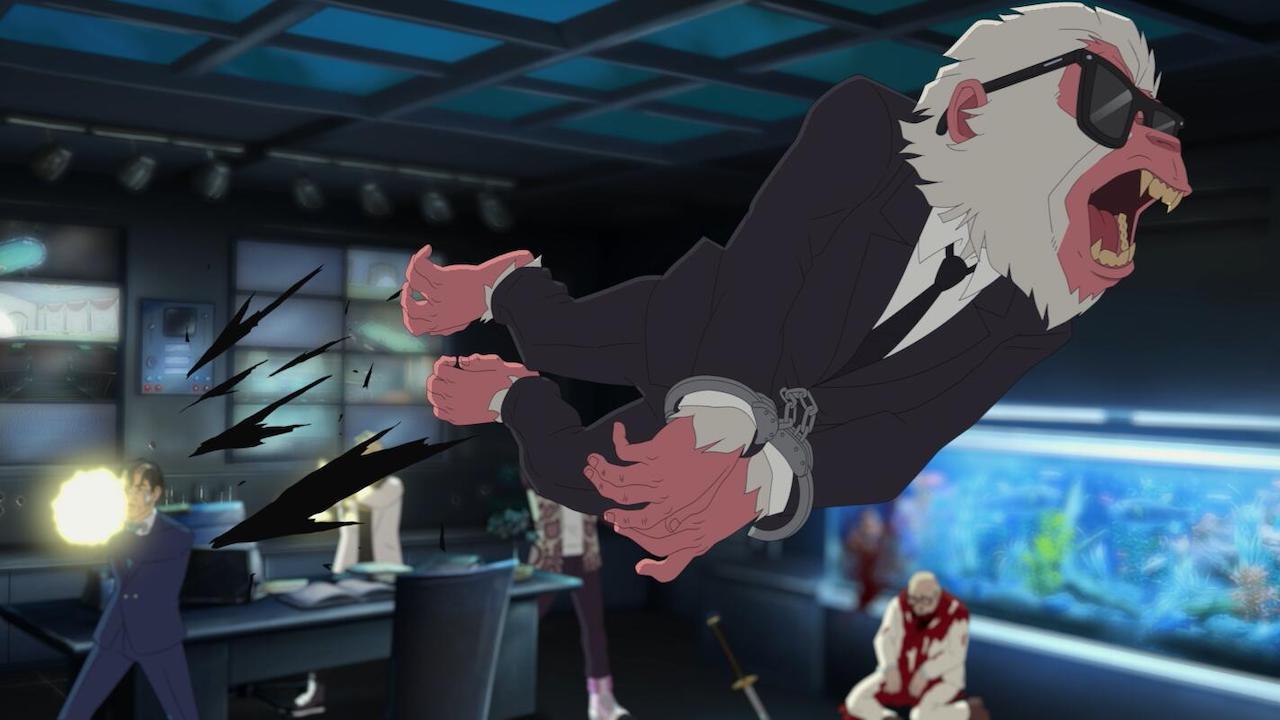 Adult and bloody, Hit Monkey is worth the detour.
Despite his relative youth in the large Marvel herd (he was born in 2010), Hit Monkey is entitled to its dedicated animated series, which has just arrived on Disney+ in France. Secondary character who for a time populated the pages of Dead Pool, this monkey has an unusual destiny: after his clan has been decimated by humans in pursuit of a hitman named Bryce (Jason Sudeikis, cool and funny just enough), the primate joins forces to the ghost of the latter to accomplish his revenge and unsolder a slew of Tokyo mobsters. It's completely dumb? Of course, and that's even why it's funny. With his second-degree humor Archer and its bloody action scenes, Hit Monkey acts like a brat compared to the MCU.
Not always very fine but highly rhythmic, the series of Josh Gordon and Will Speck – among other directors of Skate Kings – pays homage to Japanese animation while keeping a deeply American DNA. Generous, hairy and sometimes melancholic when you least expect it (the episode on the "origins" of the monkey and Bryce), Hit Monkey passes at lightning speed and knows how to make you forget its few repetitive passages. Notice to the curious in need of action comedy.
Hit Monkey, available on Disney+. Ten episodes.