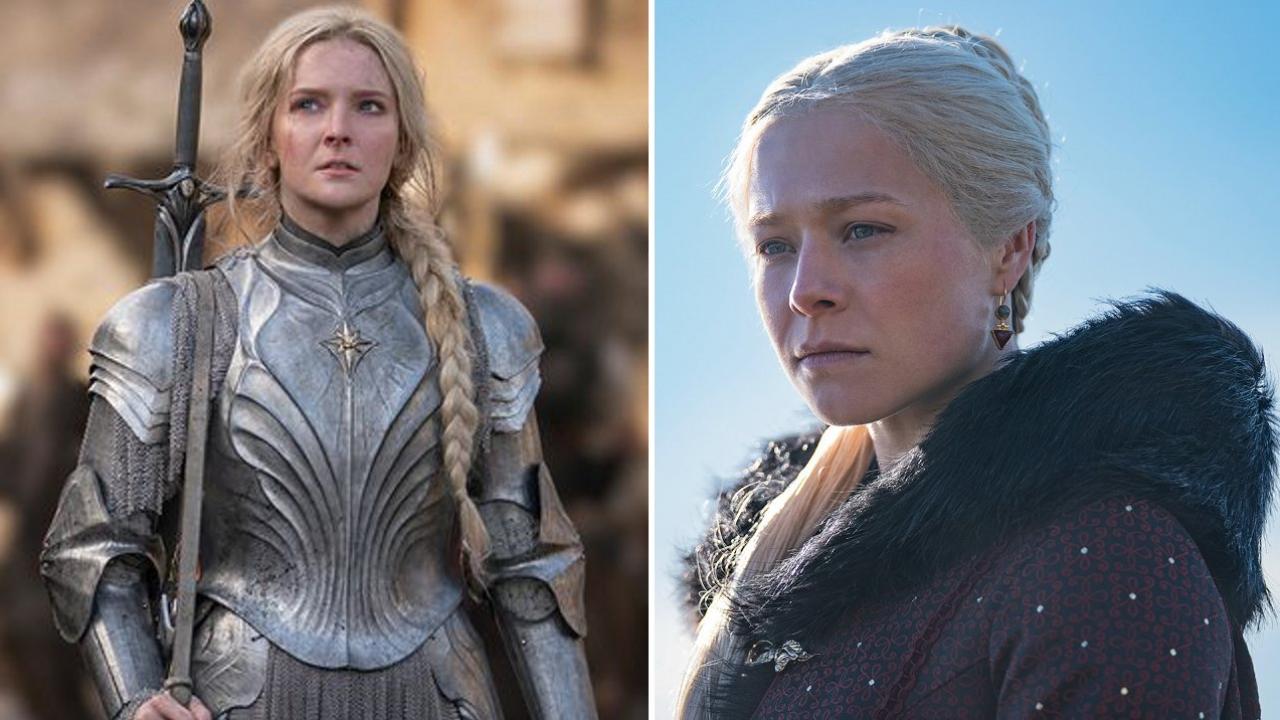 The creator of Game of Thrones gives his opinion on the duel which awaits the two behemoths of fantasy, at the end of the summer.
A series to rule them all! The fight promises to be epic, at the end of the summer: House of the Dragonthe prequel to Game Of Thrones will land on our screens (OCS in France) just a few days before The Lord of the Rings: The Rings of Powerthe adaptation of Lord of the Rings by Amazon Prime Video! Inevitably, the two sagas will clash and the comparison will rage! With due respect to George RR Martin:
"The minute the dates were announced, I saw articles about the battle for fantasy supremacy. Rings of Power versus House of the Dragon, who will win ? I don't know why you always have to oppose everything", Martin comments to The Independent on the sidelines of the Santa Fe Literary Festival. "I hope both series will be successful…"
Who will be the characters in House of the Dragon?
In the meantime, the 74-year-old writer also admits to being "quite competitiveand in this duel for the Gender Throne, he hopes the Targaryens will hold the upper hand: "I hope we do more. If they win 6 Emmys – and I hope they do – I hope we win 7! Either way, it'll be good for fantasy. I love fantasy. I love sci-fi. I want more of that kind of show on TV…"
And then finally, George RR Martin concludes by putting a small damper on the competition: "It's a bit of a funny deal that Rings of Power…As you know, Amazon bought Tolkien, but they didn't actually get any rights to the books. They didn't get Lord of the Rings or The Hobbit, I think. They don't even have The Silmarillion… I don't think they have either Le Fermier Gilles de Ham or Feuille, de Niggle… They have the appendices, I suppose, and they build an original story around of the Second Age. There's a lot of myths out there, so it'll be interesting to see what they make of it…"
House of the Dragon will be launched on August 21, 2022 on HBO and OCS in France. The Lord of the Rings: The Rings of Power will debut September 2 on Prime Video.