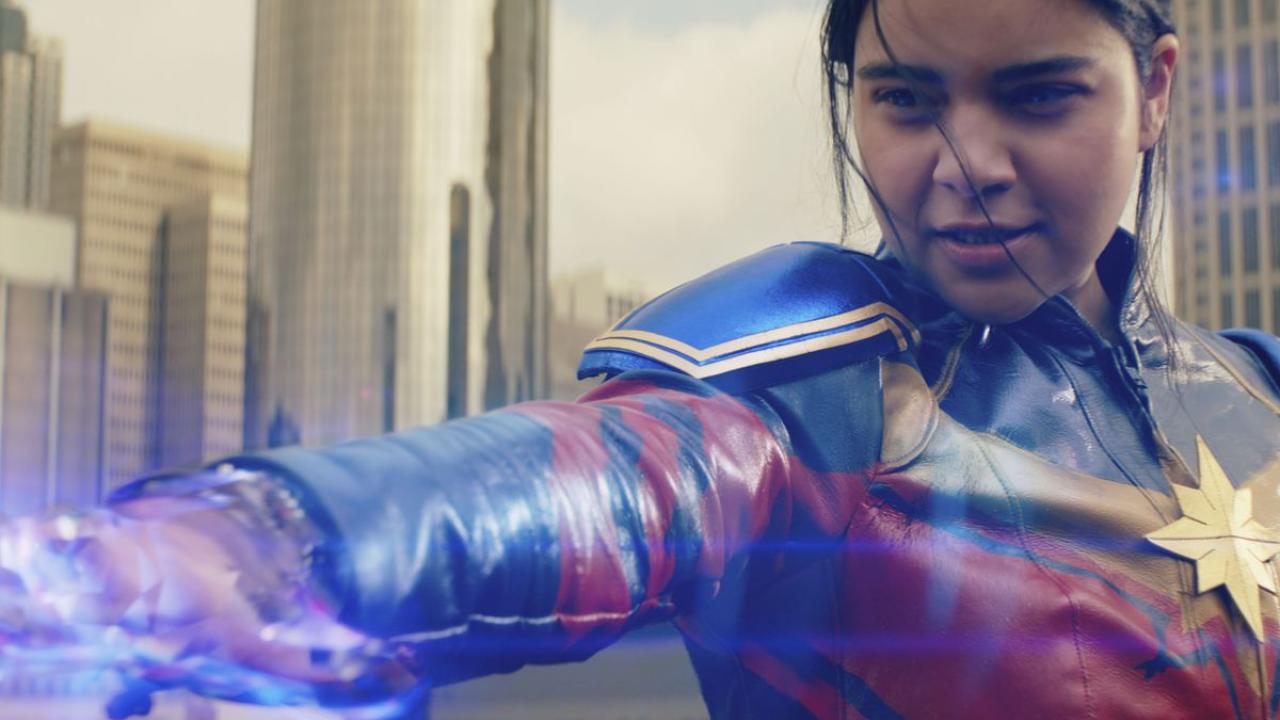 Directors Adil El Arbi and Bilall Fallah tell us about their influences in directing the new heroine of the MCU.
Whether Iman Vellani bursts the screen Miss Marvelshe can also thank the directors Adil El Arbi and Bilall Fallah. The two Belgian directors, who notably signed Badboys 3 in 2019, are producers of the new MCU show that launched on Disney+ on Wednesday. And they directed the first episode, which shines with its visual audacity.
How Miss Marvel Was Made Knowing Nothing About Captain Marvel 2
An assumed cartoonesque aesthetic, which the two filmmakers were specifically looking for: "Visually, we took a lot of inspiration from animated movies like Spider-Man: The Next Generation."they confide to Première. "It wasn't so much in the script actually, originally, when we were given it. We had to convince Kevin Feige and the folks at Marvel Studios to let us do that. Because it's a different style from other MCU series."
But to allow Miss Marvel to express himself fully on screen, he was "important to visually transcribe the world in which Kamala lives in her head. This kind of fantasized dream that she lives every day. So we made a whole presentation at Marvel, to explain to them what we wanted to put in place and why it was crucial. Surprisingly, they let us do whatever we wanted (laughs) And that's why the show has such a funky flavor.
Beyond the hyper-stylized visual delirium, Miss Marvel fully assumes its teen credentials. With a big smile on his face, Adil El Arbi and Bilall Fallah explain to us that they grew up with the films of John Hughes, like The crazy day by Ferris Bueller (1986).
"Our influences were all those American teen movies about high school, series like Saved by the Bell. We loved it when we were young, because high school isn't like that in Belgium (laughs) And then our other reference was Spike Lee. The way New York is represented as a character in its own right in its films, we tried to do the same thing with New Jersey in Miss Marvel".
The series will continue next Wednesday, on Disney +.