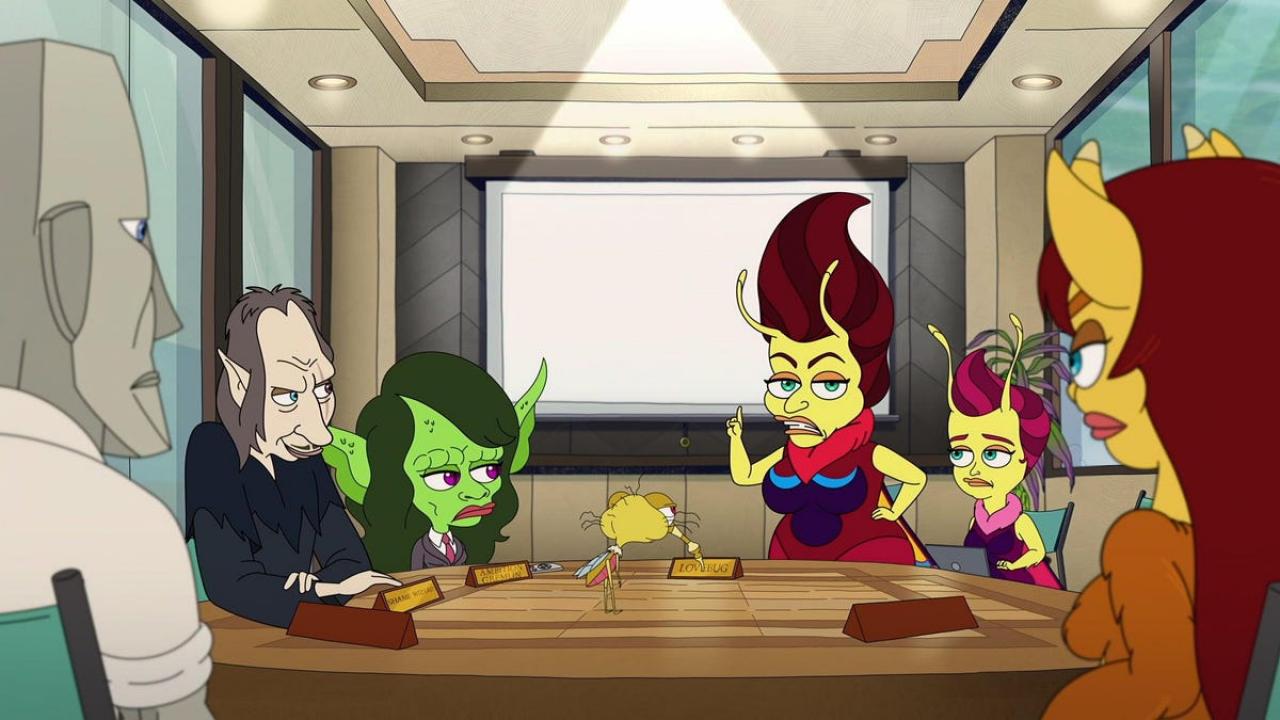 The "monster of hormones" is just a tiny part of the world of emotions where the new Netflix cartoon plays out.
In Big Mouth, we discovered a group of American pre-teens in the grip of their first sexual emotions, guided by the insatiable "monster of hormones", the one who sleeps in each of us and who will titillate our impulses. From season to season, Big Mouth introduced other metaphorical creatures symbolizing our emotions, such as the "shame wizard" or the "depression cat".
HumanResources will go even further. The new animated series will explore mythology back and forth, taking us squarely into the world of emotions. A crazy and colorful spin-off, as evidenced by the trailer:
"The creators of the animated series Big Mouth come back with HumanResources, with even more daring and irreverent content. This spin-off lifts the veil on the daily life of "hormonal monsters", "depression cats", "shame wizards" and other creatures that help humans through every stage of their lives: puberty, parenthood and even twilight of existence. It quickly becomes apparent that although the protagonists of the series are creatures, they still possess a great deal of humanity…"
HumanResources will be released on March 18, 2022 on Netflix.