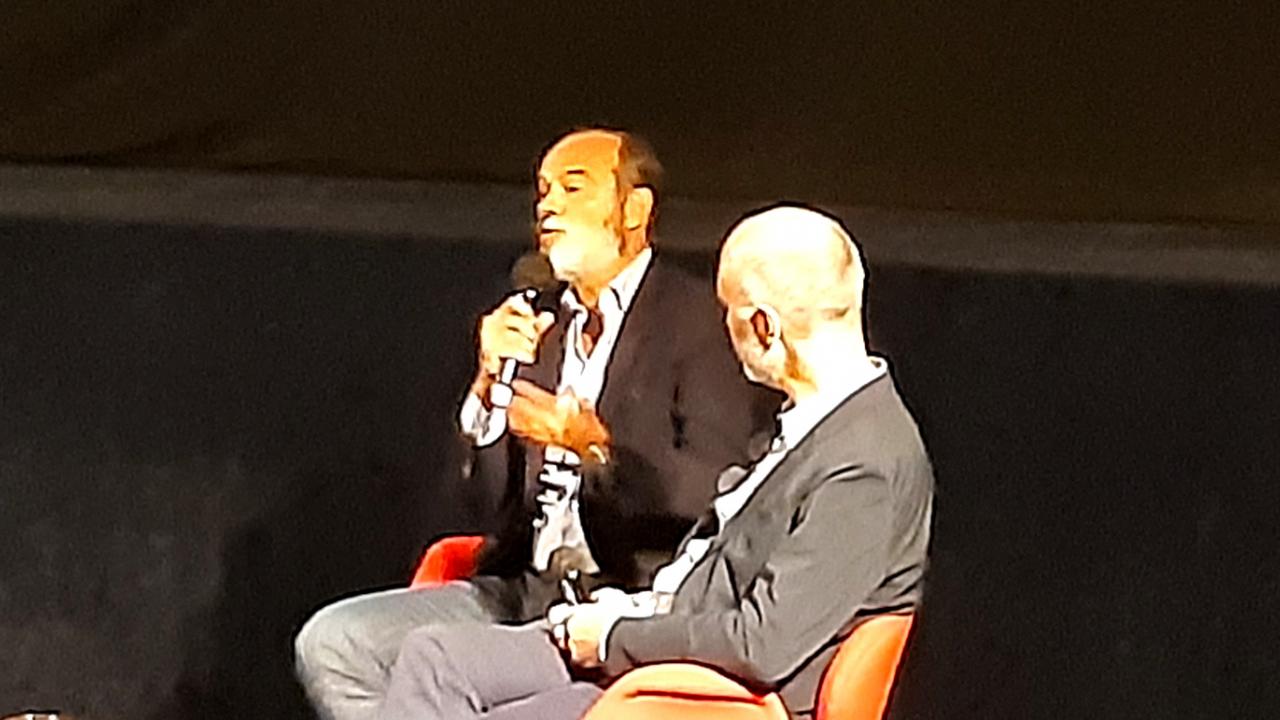 The former Prime Minister was at Series Mania on Tuesday to talk about the politics told by the small screen. He took the opportunity to give details of his project, his first creation of a series, in 6 episodes, with Gilles Boyer, his friend and ex-special advisor to Matignon.
It was one of the great curiosities of this 2021 edition of Series Mania: the former Prime Minister Edouard Philippe was the exceptional guest of the festival, this Tuesday, in Lille. Not to announce his candidacy for the Presidential election, but to talk about … series!
This is indeed what will largely occupy the free time of the Mayor of Le Havre, in the coming months. From what we have heard, Edouard Philippe will rather have his head in scripts than in any program. And for good reason, for some time now, he has been working with his friend Gilles Boyer, who was his special advisor at Matignon, on his very first creation of a TV series. An adaptation of their book, In the dark (2011), a behind-the-scenes power fictional story about a primary and a presidential campaign.
When will the first signed political series be released? #EdouardPhilippe co-written with Gilles Boyer? The former Prime Minister responds bluntly during his meeting with the public of @FestSeriesMania pic.twitter.com/O75oNTn5s6

– Premierefr (@PremiereFR) August 31, 2021
A theme that fascinates Edouard Philippe, great lover of political series in front of the eternal, of Game Of Thrones in Borgen passing of course the queen of the genre: To the White House. The former head of government admits to having seen all of The West Wing already four times. "I love everything about this series. I like that we discover the American political system there with incredible thoroughness, even more than in some textbooks! So much so that when I was a professor at Science-Po, it is a series that I absolutely recommended to my students (…) It is a series that makes the perfect synthesis of many elements of political life. . And then as a bonus, the soundtrack is exceptional! "
We do not yet know if there will be a little The West Wing in the seriesEdouard Philippe. But facing festival-goers, the duo said it would include six episodes. Four of which already have well-advanced scripts, even if there is still a good year of work on the writing, announces the former Prime Minister, who still refuses to talk about production or a possible broadcaster …