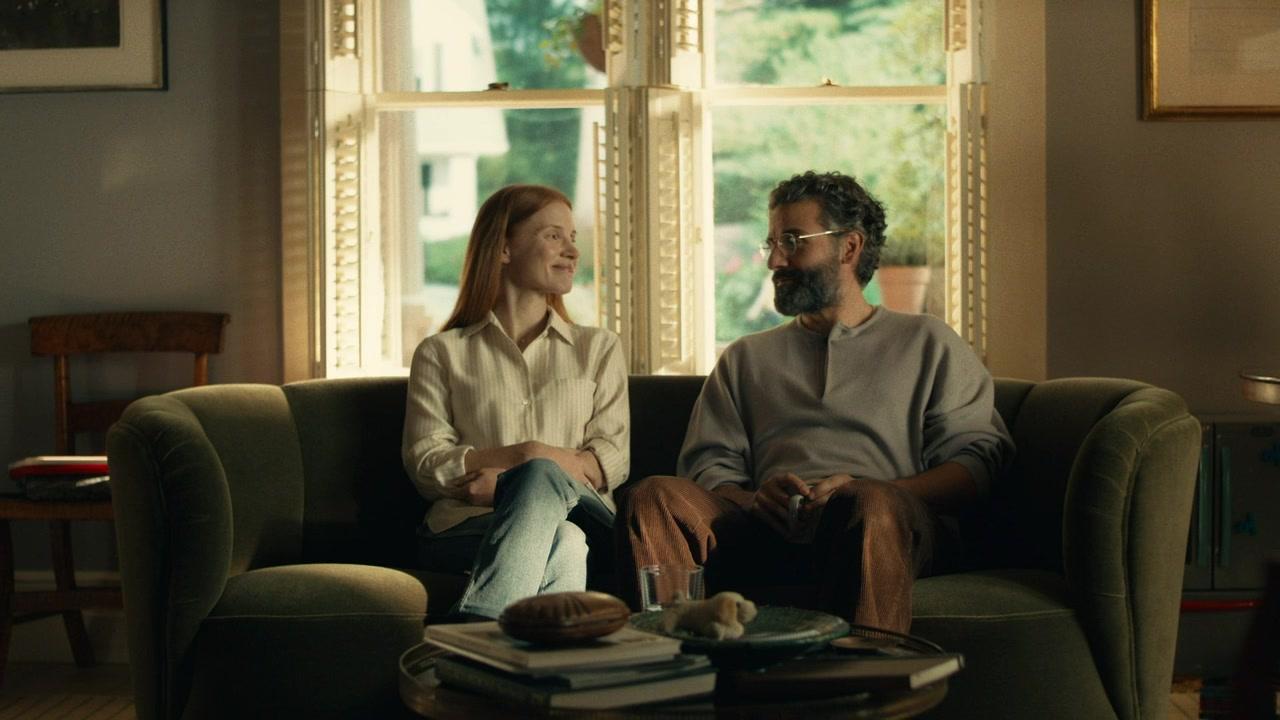 At the origin of the remake which ends tonight on OCS in France, creator Hagai Levi deciphers, for Première, the way in which he appropriated Bergman's work.
Creator of Betipul, the original series that inspired In therapy (and In Treatment in the USA), and more recently The Affair, crowned at the Emmy Awards, the Israeli director and screenwriter Hagai levi is behind the remake of Scenes from married life. A new version, which appropriates the cult work of Ingmar Bergman from 1973, while respecting the original, with which Levi confesses to have a very personal story …
Scenes from married life: the great art of remake (review)
Do you remember the first time you saw Marital Life Scene, from Bergman?
I saw the film (from the 1973 series, Editor's note) for the first time when I was very young. I was only 18 years old. I lived in a small Kibbutz in Israel, I was very innocent, I didn't know anything about art. I didn't know anything about anything actually. So go see Scenes from married life, it shocked me. Such a naked truth. Such brutality. Also, I was touched by the minimalism of the film. We can just get people talking and create art! It is probably this shock which oriented my life, which made me want to study cinema afterwards. To work in this environment.
Why did you want to make a remake then?
Indeed, it was a constant questioning for me … I had to spend the entire production asking myself this question: why make a remake? And why would it be up to me to do it? Suddenly, I did something that looks like me, writing a husband closer to who I am, me. By writing him down as a man of the Jewish faith. And also writing the wife in relation to the women I know …
Scenes from married life is famous for having led to an increase in the number of divorces at the time, especially in Scandinavia. Is that something your streak can lead to in 2021, according to you?
In my opinion, if my remake has any impact on society, it will be the other way around! Bergman made his series with this post, saying marriage kills love, to put it simply. I am talking more about the price of separation. It is something that we do not talk about much these days, in our societies. Bergman did not seek to boost divorces. It just happened. So if I had to hope that my series would produce anything, it would be to reconsider the unbearable lightness with which one considers divorce or separation today.
Ingmar Bergman said he had chosen to shoot for television, in order to be able to bring his camera as close as possible to the actors. There is this same relationship to intimacy in your plans, isn't it?
Bergman also did that in his films in fact … These extreme close-ups … For me, it was not very complicated to reproduce that. This is what I do naturally. To the point where I have to restrict myself elsewhere! If I could, I would do the series filming only the eyes (laughs)! At the end of the day, these close-ups are really a tool that I used to make transitions from scene to scene. It is the character who makes the transition.
From the start, did you have in mind that Jessica Chastain and Oscar Isaac would be your Jonathan and Mira?
When I started writing five years ago, my first draft was very different from the current version. But Jessica was already one of the two I had in mind. Because she has this combination of fragility and power, and passion. Something very rare. We can tell that she is a redhead! (laughs) It was an essential combination for the character. Unfortunately, it wasn't available when we started production about two years ago. Oscar was perfect for the role. Physically especially. Because I wanted to transform the character of the husband from an Alpha male to a Beta male. Oscar is a sex symbol, okay, but I felt I could make him a more inhibited man, while still keeping that sexy side. And then the fact that he and Jessica are very good friends in life, it was obvious. So when she was able to free herself to do the series, we jumped at the chance. They made our ideal couple.