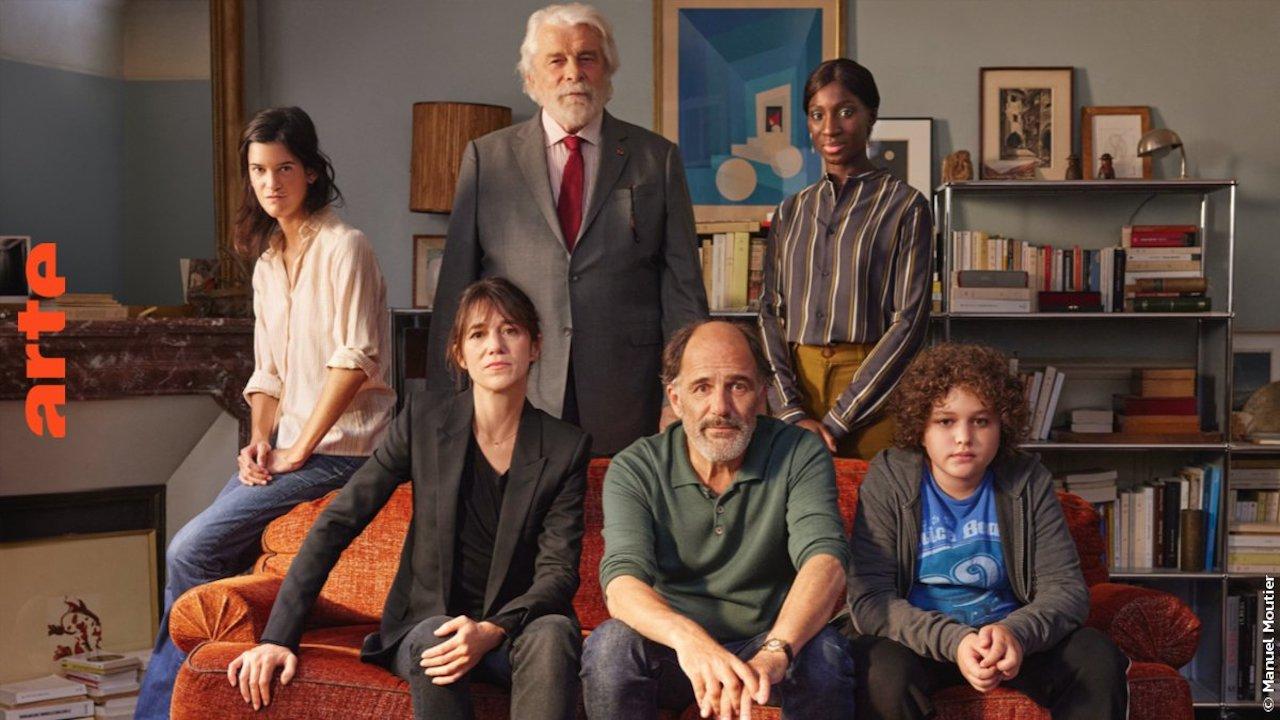 Professor Dayan returns with new patients (but also some old ones).
Acclaimed upon its release in 2021, the series In Therapyadapted by Eric Toledano and Olivier Nakache from Israeli production BeTipulreturns this year for a second season and 35 new episodes.
In Therapy: the psych series of Arte to see absolutely (review)
This new season takes a leap in time and propels us five years after the events of the Bataclan (then at the heart of the story). The therapist Philippe Dayan (Frederic Pierrot) will welcome its patients in its new office the day after the first confinement. And if he will find any former patients, like the couple embodied by Clémence Poésy and Pio Marmai, he will begin therapy with four new ones, and will himself be analyzed by a new colleague. In this season, Dayan will accompany Inès (Eye Haidara), a forty-year-old and solitary lawyer, Robin (Aliocha Delmotte), an overweight teenager who was bullied at school, Lydia (Suzanne Lindon), a student who came to share a dark secret concerning her health and Alain (Jacques Weber), a business leader caught up in a media turmoil… Divorced, sued by the family of one of his former patients, Doctor Dayan turns to Claire (Charlotte Gainsbourg), a renowned analyst and essayist whose support he hopes for his ongoing trial. Agnes Jaoui and Carole Bouquet will also appear in the cast.
This season will be broadcast on Arte on Thursdays at 8:55 p.m. from April 7 to May 19, 2022, and both seasons will be available in full on arte.tv from March 31.
In directing, the Toledano/Nakache duo team up again this year with Emmanuelle Bercot, Agnès Jaoui, Arnaud Desplechin, Emmanuel Finkiel, on a screenplay by Clémence Madeleine-Perdrillat with Mary Arnaud, Elise Benroubi, Maya Haffar, Clara Lemaire Anspach, Nils- Antoine Sambuc, Emmanuel Finkiel, Lola Gruber, Eric Toledano and Olivier Nakache.
While no trailer has been released yet, fans can still remember the series thanks to the teaser for the first season:
And to make the spectators wait, here is the sequence of the first evening of broadcast ofIn therapy season 2, Thursday April 7 at 8:55 p.m.:
Monday, May 18, 2020, 9 a.m. – Ines: Philippe Dayan has an appointment with Inès, a brilliant lawyer in her forties, who is investigating a case of non-assistance to a person in danger involving the psychoanalyst. She bluntly prepares him for the test of the appearance that awaits him, not without having taken care to remind him that she was briefly his patient twenty years earlier. Dayan then discovers with astonishment the reasons which push the young woman to wish to come to consult him again… intention to divorce. Again alone in front of his therapist, the young boy painfully confesses the mockery of his college friends, linked to his overweight.
Tuesday, May 19, 2020, 5 p.m. – Robin : The psychoanalyst welcomes Robin, son of Léonora and Damien (Clémence Poésy and Pio Marmaï), former patients he received as part of couple therapy. Eleven-year-old boy seems unaware of what drives him to the couch, and dreams of an "invisibility cloak". He refuses to spend time with his father for fear of Covid. Dayan works ingeniously to flush out the unspoken family that weighs on his young patient, whose vivacity and sensitivity he discovers.
Wednesday, May 20, 2020, 9 a.m. – Lydia: A student in her final year of architecture, Lydia, twenty-two, testifies to a bad experience with a previous therapist. Dayan directs his patient to try to understand this failure. At the end of the session, Lydia reveals the real reason for her visit: damning news about her health. She didn't tell anyone and refuses to treat herself…
Thursday, May 21, 2020, 8 p.m. – Alain: Boosted septuagenarian, boss of a big company, Alain has been caught up in a media turmoil since the suicide of one of his employees, a victim of overwork during confinement. He expects Dayan to provide him with "communication advice". The therapist firmly refuses and tries to direct his patient towards in-depth analytical work.
Friday, May 22, 2020, 6 p.m. – Claire: On the advice of his lawyer, Dayan consults Claire Brunet, a renowned psychoanalyst, author of a recent highly publicized essay. Weakened and tense by the current legal proceedings, he wishes to question his practice. Claire questions without delay the motivations of her patient, evokes an analysis more than a supervision. After an intense session, Dayan bumps into Rebecca, whom he hasn't seen in years. He is all the more disturbed when he discovers that she is also in analysis with Claire.