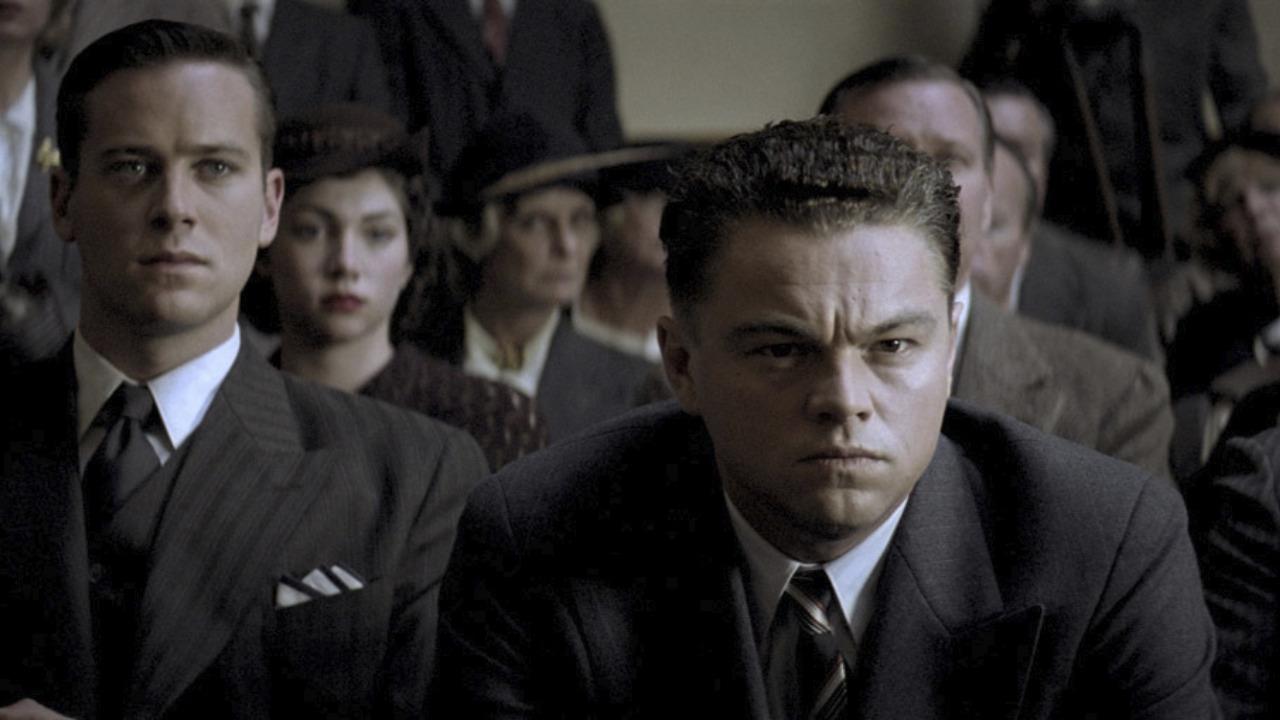 A bit of contextualization before (re) seeing it on Arte.
Update of November 21, 2021: In October 2011, a few months before the release of J. Edgar in the cinema, we learned that Clint Eastwood's film crew was under investigation. For what reasons ? Here are the details, to wait until its rebroadcast this evening on Arte. Note in passing that the film will be followed by a documentary on the actor entitled Leonardo DiCaprio: Most Wanted, already visible on the site Arte.TV, and the new production of the filmmaker, Cry Macho, is currently in theaters.
Cry Macho: Clint Eastwood rehashes and muses [critique]
Article from October 11, 2011: When the Federal Bureau of Investigation does not investigate the photos of Scarlett johansson naked, he finds time to interfere in the affairs of Clint eastwood and its writers.
Without surprise, J. Edgar, the biopic of the founder of the FBI by Clint eastwood (with Leonardo DiCaprio in Hoover's shoes), does not seem to appeal to some FBI members. The reason ? Clint's portrait of the man who headed the US federal agency would not be true to his true personality. Hoover is a legend in American history. For nearly forty-five years, this technocratic super-cop ruled the FBI, making the federal police his thing: a phalanx of false heroes tasked with fighting against largely imaginary internal enemies (pre-war Nazis, communists afterwards, blacks later) while in fact serving the interests of the boss. Thanks to secret files, Hoover blackmailed the powerful of the country (Hollywood or music stars, presidents and officials) with one goal: to stay in power by all means. However, it is not his anger or his manipulations that are criticized, but one point in particular addressed in the film: Hoover's sexuality. Clint takes up a well-known theory that lends him a homosexual relationship with his deputy director, Clyde Tolson (played on screen by Armie Hammer).
USA Today has just relayed an open letter written by William Branon, at the head of the J. Edgar Hoover Foundation, directly addressed to Clint, where he explains that "this point of view comes from the imagination of an author of dubious reputation whose sensationalist writings are based on information gathered during an interrogation of an individual who was paid to answer questions and who had been convicted of false testimony. The film will ignore the truth, and to show an intimate relationship between Mr. Hoover and Clyde Tolson would be a grave mistake in the face of the reality of the facts and do not do justice to everything Mr. . Hoover during his career. "
The author "with a dubious reputation", it's Dustin Lance Black, the screenwriter of the film (Oscar for best original screenplay in 2009 for Harvey Milk). Black has never hidden his homosexuality and even topped the list of the most influential openly gay figures in the country in 2009. But William Branon's attack on him is eerily reminiscent of Hoover's own methods towards his detractors, who launched rumors to their subjects in order to discredit them …
J. Edgar: Clint Eastwood overwhelmed by his subject [critique]
Mike Kortan, current assistant to the FBI director, confirms the point of view, while being less provocative. Without attacking the screenwriter directly, he judges that "J. Edgar Hoover's homosexuality is not a proven fact: There have been vague rumors about it, fabricated elements but nothing has ever been really proven." However, Clint eastwood himself claimed in an official letter that his film "would not allude to the allegations of Susan Rosenstiel, who said she saw Hoover in cross-dressing (and who was in prison for that, it is undoubtedly to her that William Branon refers in his answer, editor's note). We also don't want to paint too harshly on the relationship between Mr. Hoover and Clyde Tolson. " But this one is approached anyway, if only in watermark: in the trailer, we see the founder of the FBI putting his hand on the knee of his partner, and Armie Hammer said in an interview that he had shared a languid kiss scene with Leonardo DiCaprio.
(Since the publication of these open letters, the film has been released in theaters, confirming that this topic is actually being covered on screen.)
Trailer :
Leonardo DiCaprio was paid ten times less than usual for Clint Eastwood's J. Edgar