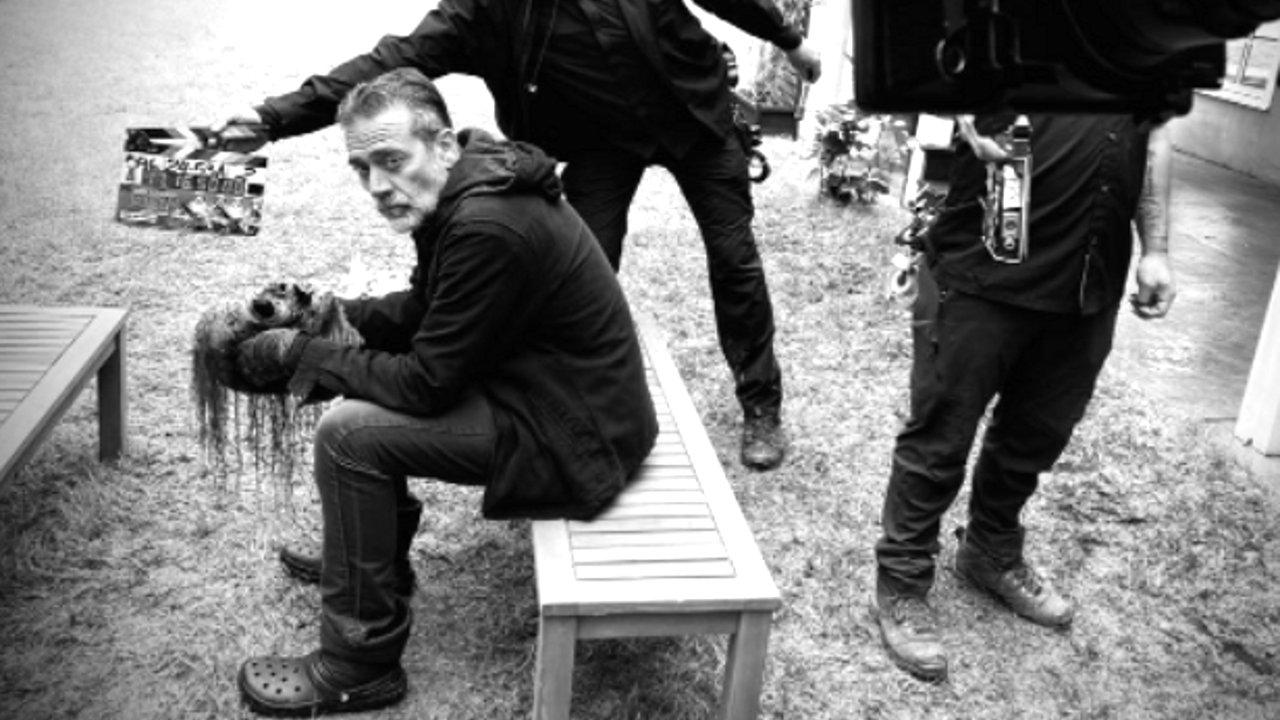 The whole team bowed out. Filming closed in Georgia after a big decade. And inevitably, the emotion is intense.
It's time to wrap it all up. The production of The Walking Dead is over for good. The last episodes of part 3 of season 11 are in the box. The moment is very emotional for the whole team, as evidenced by this short video posted on the networks.
We see Norman Reedusat the end of the filming of the final episode, delivering an intense speech to his comrades: "Is the juice worth squeezing the fruit?' Guys, The Walking Dead definitely worth squeezing! It was an honor for me" he launched, while the tears flowed.
omg 😭 Melissa McBride crying because of Norman Reedus emotional speech to the show's crew after shooting their final scene ever. #TWD pic.twitter.com/XJCY5wwiwz

— أمل. (@amalpeletier) April 1, 2022
Moments later, the showrunner Angela Kang found herself covered in confetti as we shouted this sentence full of symbols on the set: "It's officially over for the filming of The Walking Dead !"
In the aftermath, Jeffrey Dean Morgan posted on Instagram a black and white shot from behind the scenes, a zombie head in his hands: "It's my last day on this set… Thanks to everyone. I have no words. I'm just gonna take a little time to take it all in…"
Same feeling for the actress Lauren Cohanwho has played Maggie Greene since season 2, and who will reunite with Jeffrey Dean Morgan in the spin-off Isle of the Dead : "I don't have the words at the moment, but I want to toast the team of The Walking Dead. Thank you. 11 seasons. My heart is full."
At last, Duane Manwillercinematographer on 33 episodes, uploaded this little video of Norman Reedus/Daryl Dixon blazing the trail on his motorcycle. "END… The Walking Dead is finished. Daryl Dixon's Last Ride. I will miss you Norman. Thank you for this crazy ride."
The Walking Dead will end its broadcast this summer, with the last part of season 11. Until then, part 2 will conclude next Monday in France on OCS.