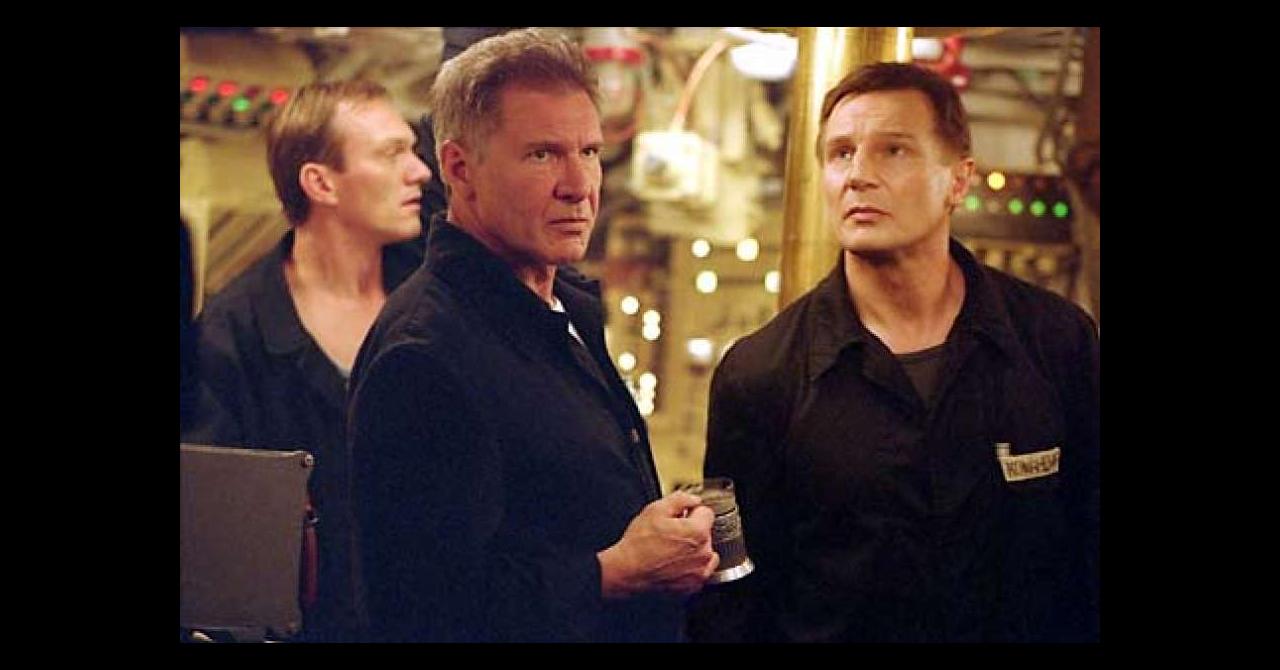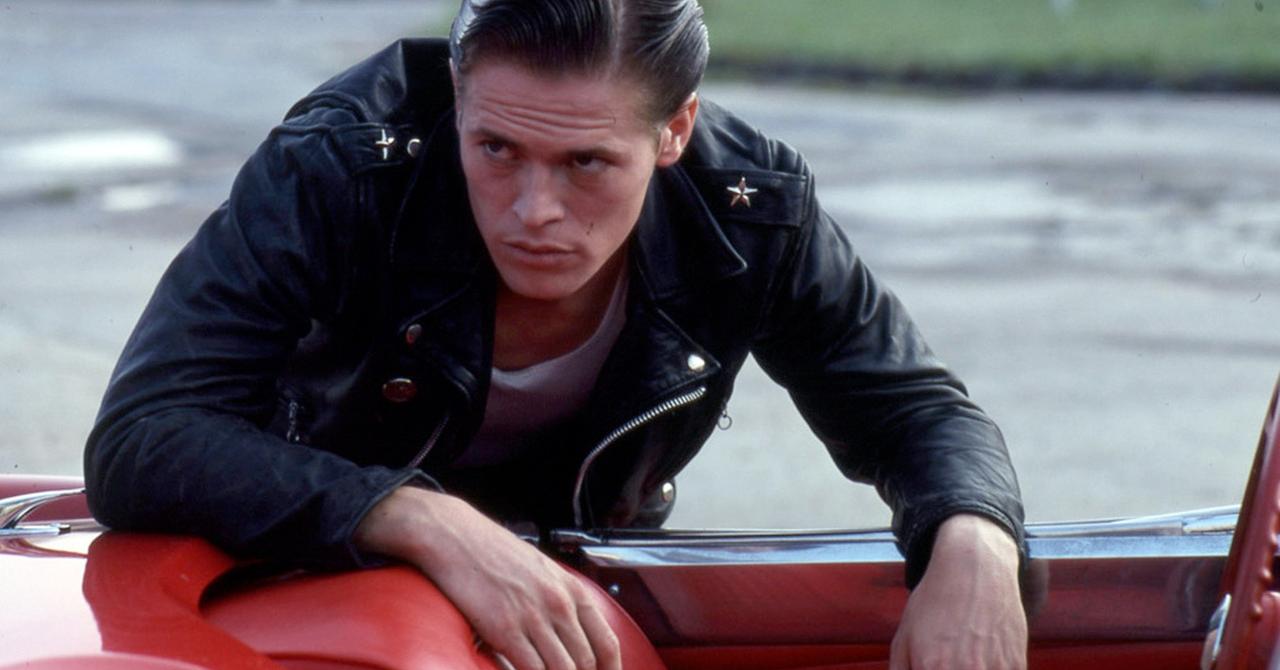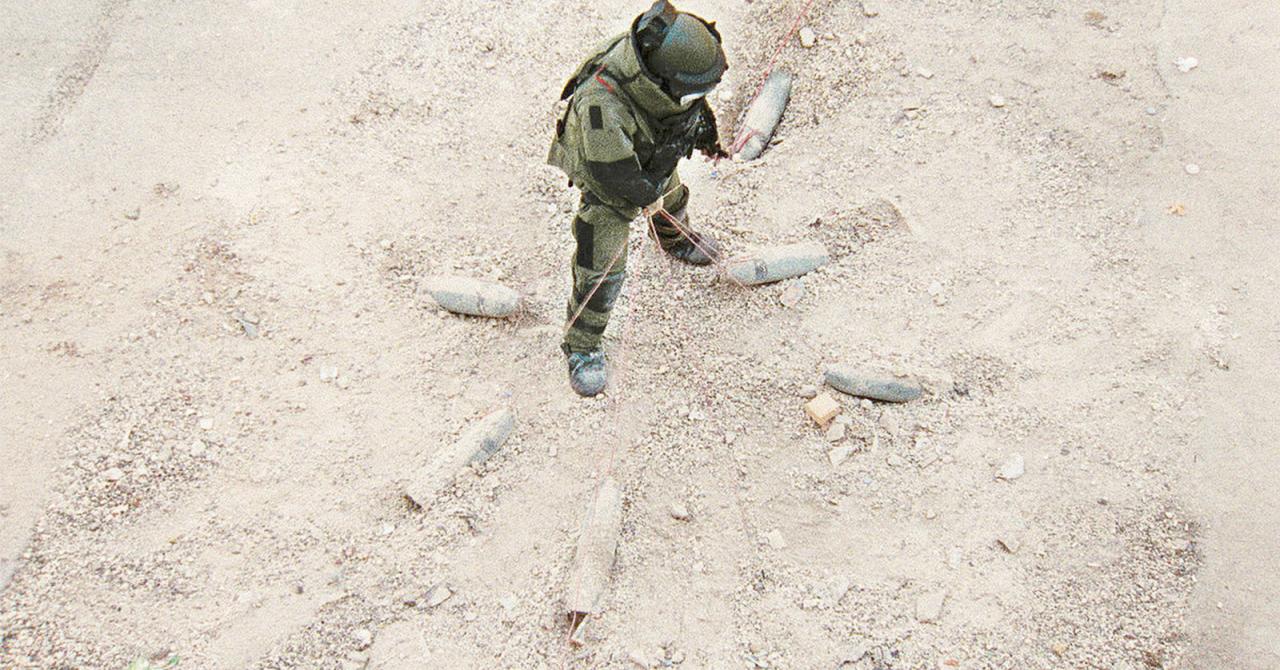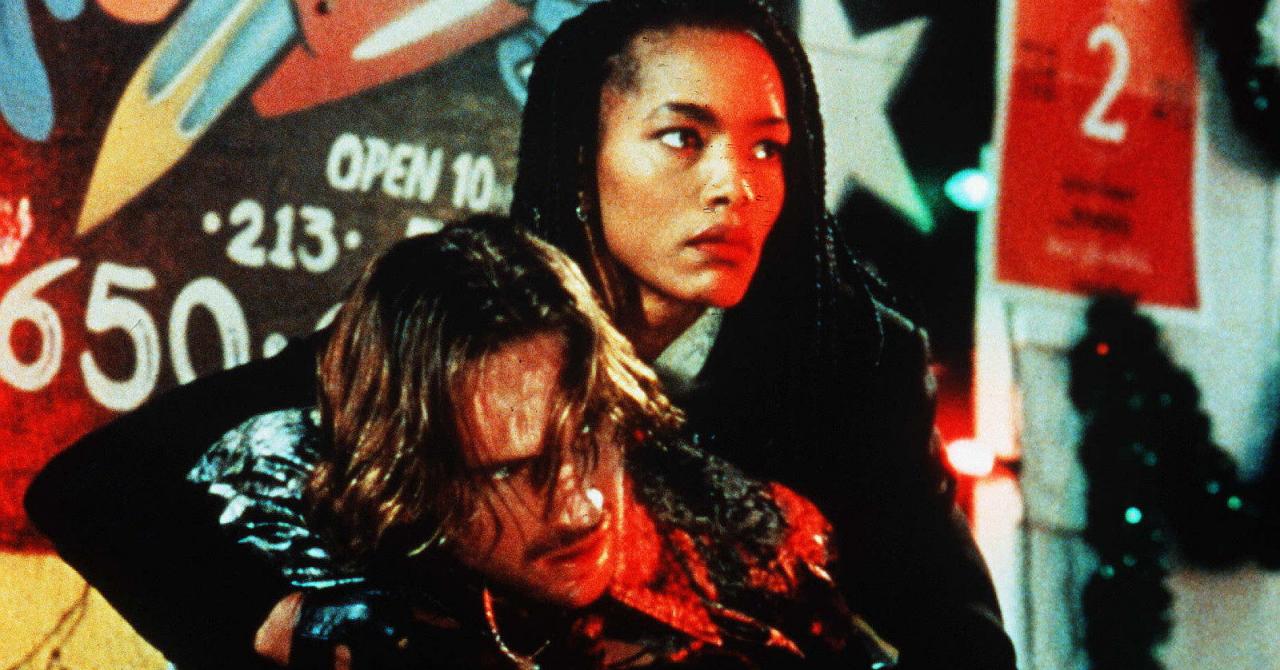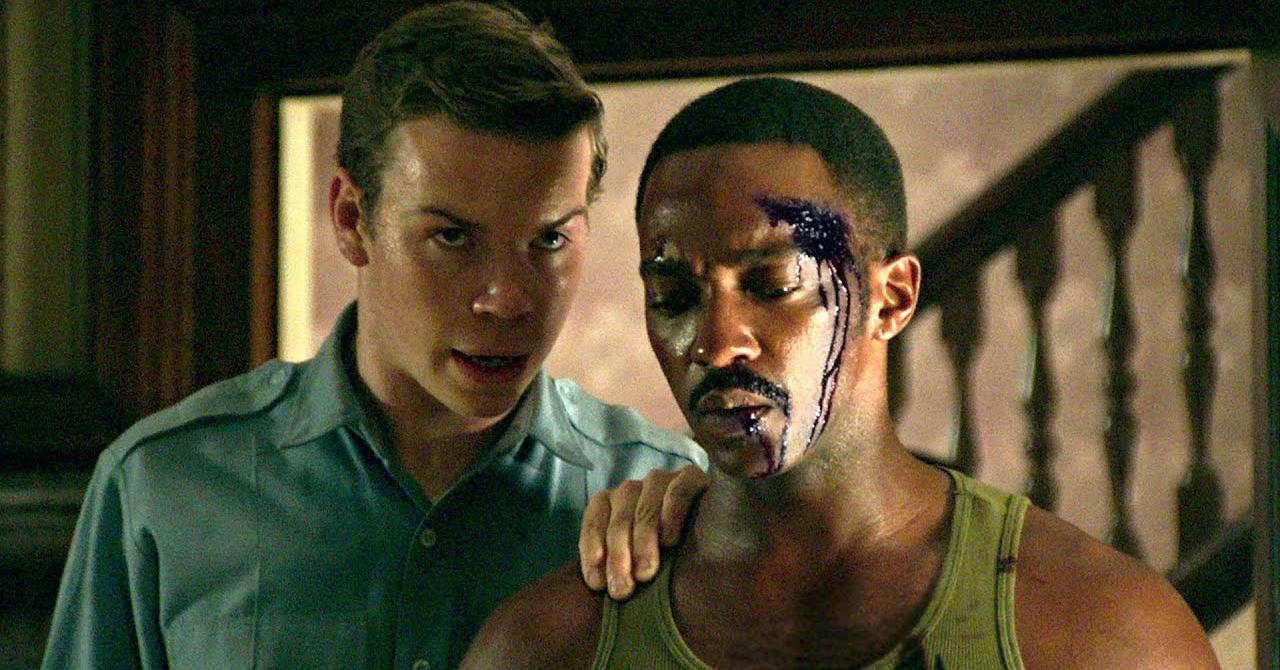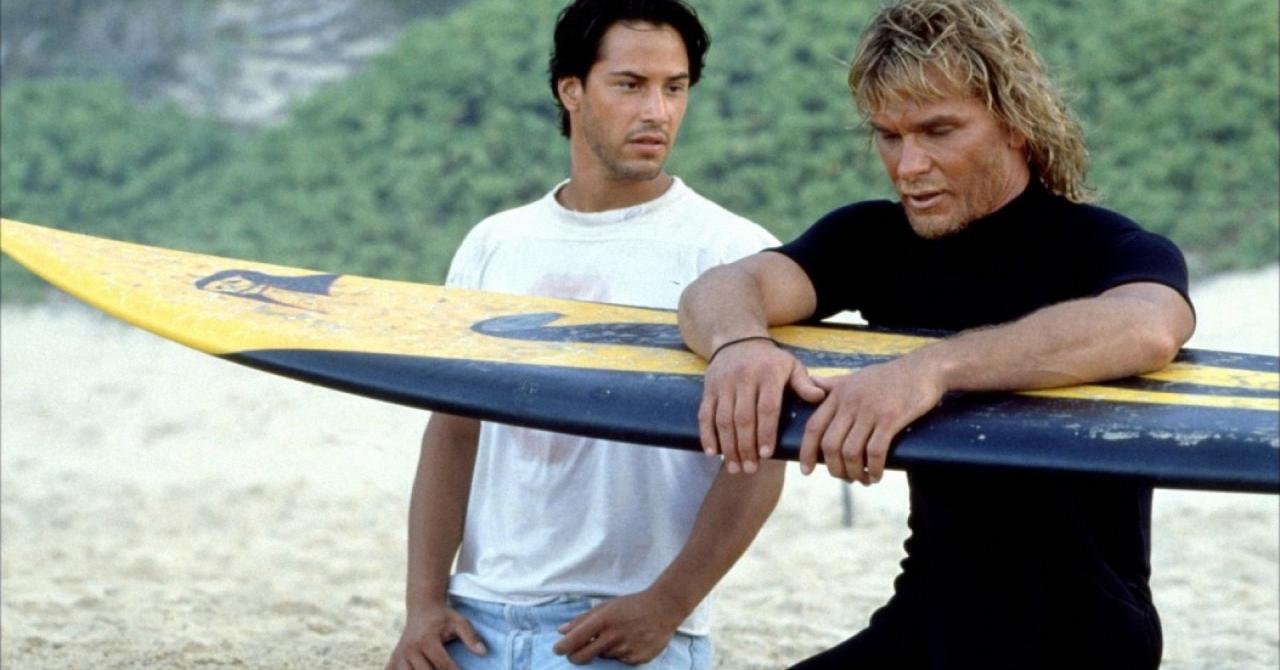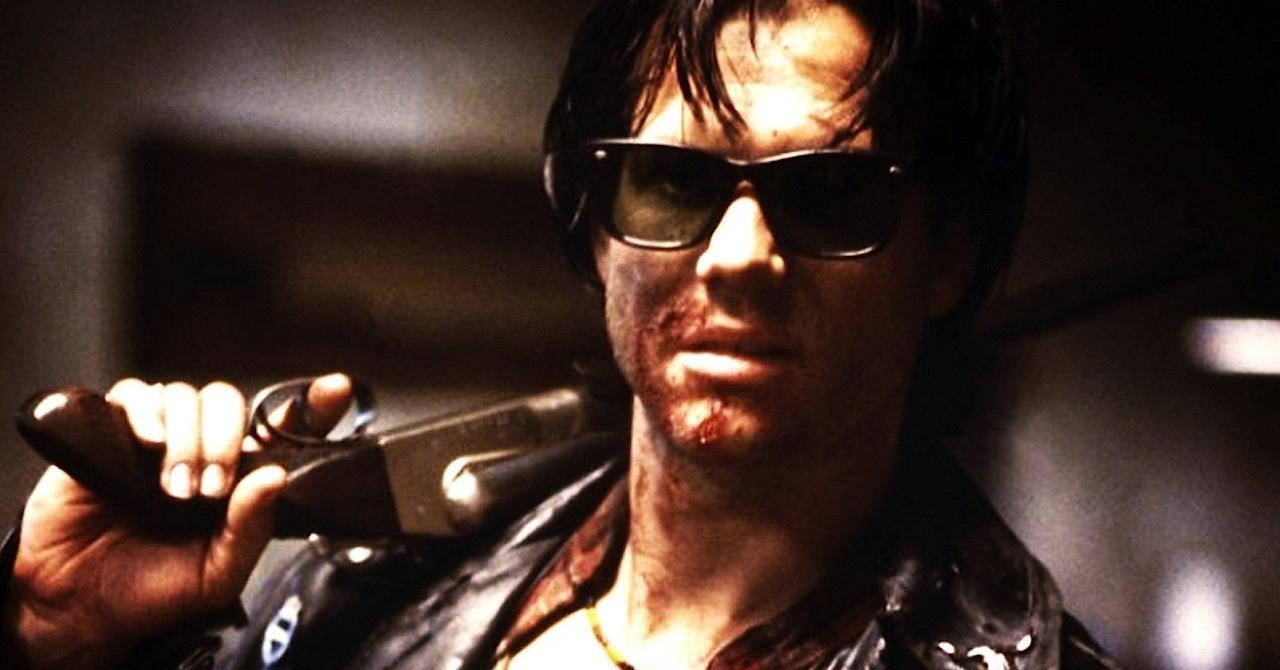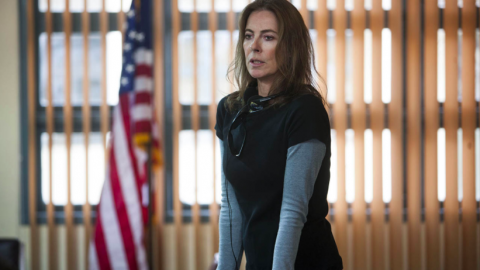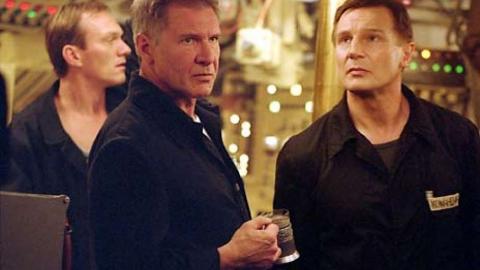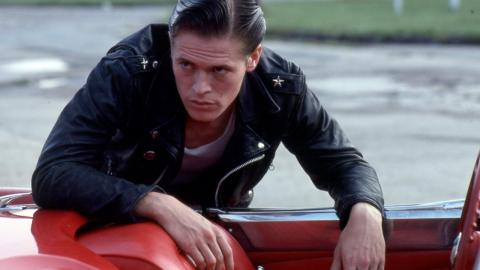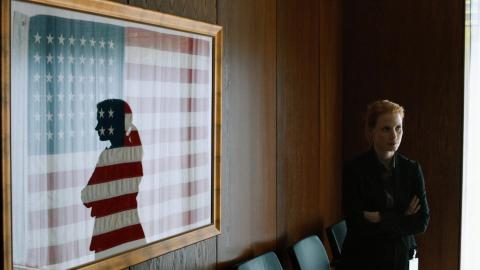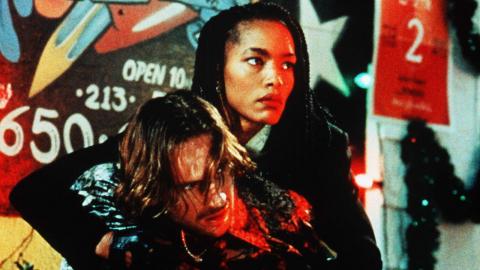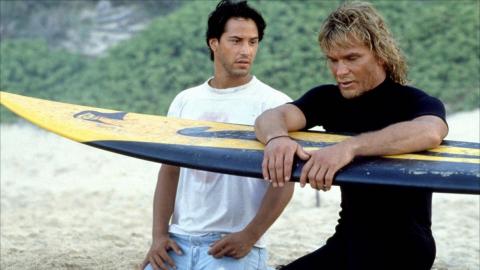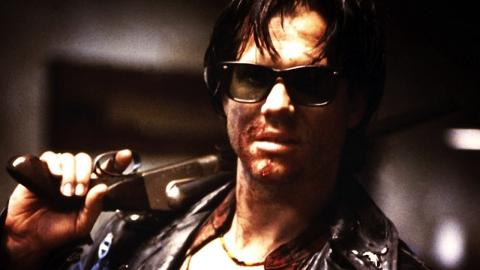 10) The Weight of Water (2000)

A highbrow romance thriller starring Sean Penn, completed in 2000 but released only two years later. Sometimes incomprehensible, not very beautiful, Le Poids… weighs tons. Bige low.
9) K-19 Widowmaker (2002)

On paper, K-19 has it all: Harrison Ford and Liam Neeson pilot with their sense of honor a Russian nuclear submarine full of holes at the end of the Cold War. In original version, the film has a nice title: The Widowmaker, "the widowmaker". In VF, it's much more bis ("The Depth Trap", therefore). And the result is more Widowmaker than Widowmaker: honestly entertaining but unable to transcend its mere B-movie status (Harrison Ford's random Russian accent…), and rise to the heights of titans In pursuit of Red October or USS Alabama.
8) The Loveless (1981)

An incunabula. A variation on L'équipée sauvage sprinkled with leather and queer homo-eroticism à la Kenneth Anger, with a young Willem Dafoe in the role of Marlon Brando. Half-western (foreigners arrive in town, tension rises), half-art film (partly produced by the MoMa), sometimes atrociously static, soft, stuck in its fetishist poses, the film cannot be appreciated today. today only as an artefact, the primitive spark of Kathryn Bigelow's cinema. And as such, the furious last ten minutes are brilliantly heralding the future filmo of the director: violence, fascination for guns, huis-clos under tension where everything changes in a flash (and which we will find in Aux Dawn Frontiers or Detroit). Frankly dispensable for ordinary mortals, totally essential for the fan club.
7) Minesweepers (2008)

The film that (re) rock Bigelow's career. Losing momentum since Strange Days (1995), the director suddenly finds herself propelled to the top with her portrait of a Yankee soldier addicted to danger. Critical triumph in the United States, Oscars won in the face of his ex James Cameron, Jeremy Renner in orbit, etc. We will nevertheless allow ourselves to underline here the deep boredom that the film provides, suffocating, heavy, repetitive, constantly hesitating between genre film and genre film, B-movie and thesis film, adrenaline rush and reflective posture. A constant pas de deux which gives him a bastard, unfinished air, despite undeniable flashes (Renner's shower in his minesweeper's outfit remains a demented image) and an ability to grasp the spirit of the times (the bitterness and post-Bush hangover) that still command respect.
6) Blue Steel (1989)

A woman cop addicted to big guns crosses paths with a completely hammer trader about to begin a conversion into a serial killer. A self-portrait of Bigelow as a virile and strong-headed filmmaker, coupled with a mind-boggling compendium of the obsessions of the 80s: post-Maniac and proto-American Psycho urban terror, Wall Street and mad traders (this is an Oliver Stone production ), the bluish and metallic lights à la Michael Mann, the vogue for Liaison Fatale-style nanar thrillers. However, time plays in favor of Blue Steel, illuminated by an imperial Jamie Lee Curtis and now covered with a delicious eighties patina that makes you forget the Nawak plot. Highly entertaining.
5) Zero Dark Thirty (2012)

We know since Herodotus that revenge is the engine of history. This is what Zero Dark Thirty illustrates with incredible brutality: America's obsessive revenge, the desire to kill Bin Laden "even in the toilet". As if to repudiate the moments of trooper comedy in Minesweepers, Bigelow masterfully synthesizes here ten years of post-September 11 cinema, in all its nuances: the "based on a true story", the gray areas, the clinical autopsy, the icy thriller à la Bourne, the nag actioner in trellis. Or the completion of the draft/project Déminers, basically. Two and a half hours of torture, gunshots and mental impasses later, neither trumpets nor medals nor cocardial heroism. An almost banal corpse that solves nothing and on which the camera barely lingers, preferring to frame the tears of Jessica Chastain. Not tears of joy or relief but of fear in the face of the chaos of the world, the uncertain and terrifying future. And that too is Herodotus: "man is nothing but uncertainty." As fascinating as it is overwhelming, and it's hard to decide which of the sensations wins in the end. The weight of uncertainty.
4) Strange Days (1995)

It's the sketch of Detroit. In cyberpunk version. A low-level dive into the immediate future: Strange Days takes place on December 31, 1999, when the film was shot in 1994. Ralph Fiennes deals and sniffs memories on video and Bigelow's camera literally becomes the eyes of the viewer watching Los Angeles go up in flames. Furious, crazy, hallucinated, cinema under speed which over time has taken on an incredible kinetic power.
3) Detroit (2017)

After Minesweepers and Zero Dark Thirty, the Bigelow-Boal method is brought to boiling point. By situating his firebrand in the fiery late sixties, Bigelow rediscovers the power that animated the Arthur Penn of that time, that of The Ruthless Pursuit and Bonnie & Clyde: disturbing violence, lyricism and dryness mixed, breadth from a historical perspective. The resurrection of a certain idea of ​​the great US cinema.
2) Point Break (1991)

Often overtaken by its cult status, Point Break is above all an action film that is not far from perfect. A model of concept film pumped everywhere ("an undercover cop among the surfers-bank robbers"), incredibly sharp and constantly overexcited, where Bigelow rushes at a hundred miles an hour (the robbery scenes announce Strange Days). Keanu Reeves is there at the height of his 90s beauty. "Young, dumb and full of cum." Unsinkable.
1) On the Borders of Dawn (1987)

Bigelow takes over the cast of Aliens (Paxton, Henriksen, Goldstein) and the chief op' of Terminator to make them dance between dog and wolf a ballet of leather, lead, sex and death in the middle of Arizona, in the sound of Tangerine Dream and "Fever" by The Cramps. Western, vampire film, gang film, horror film, B series, big bloody melodrama… All of that at the same time. All of Bigelow in one movie.
Is Detroit a better movie than Zero Dark Thirty?
This evening, after Irina PalmArte will broadcast At the edge of dawn, at 10:35 p.m. The editorial staff recommends this first film by Kathryn Bigelowwhich we even ranked at the top of our top of the best works of the director.
Released 35 years ago in cinemas, this vampire film unlike any other has hardly been shown on French television. The 7th chain proposes it precisely within the framework of his cycle devoted to vampiresstarted this weekend with the broadcast of The Countessby Julie Delpyfollowed byOnly Lovers Left Aliveby Jim Jarmusch. On Wednesday evening, Arte will continue this momentum by offering a new documentary on Nosferatu, at 10:45 p.m. Note that most of these works are already available on the Arte.TV websiteof which At the edge of dawn until March 11.
To read also, about Kathryn Bigelow:
Kathryn Bigelow: "With Detroit, I want to raise awareness" Zero Dark Thirty deciphered by Kathryn Bigelow: "It's impossible to put an end to the story"