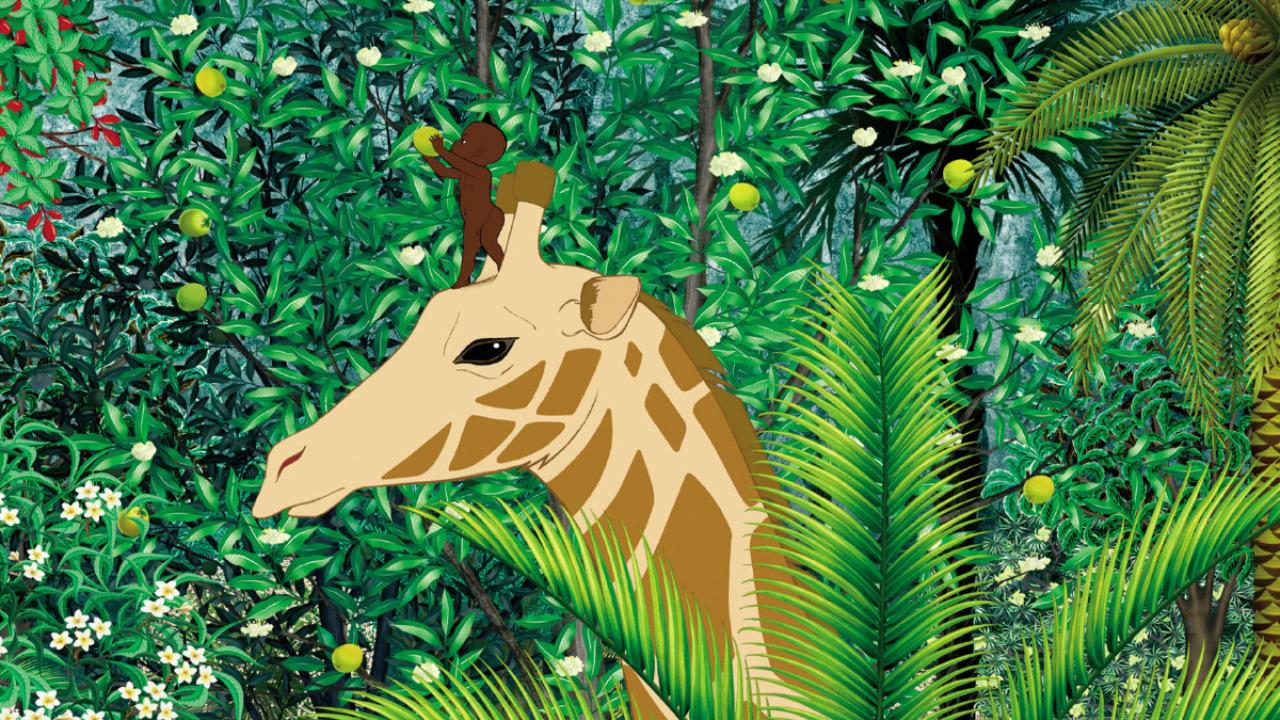 The animated film by Michel Ocelot and Bénédicte Galup is back on television.
Gulli continues his cycle Kirikou, Saturday evening. Place tonight at Kirikou and the wild beasts, released at the cinema at the end of 2005. Here is the review of First.
THE STORY: Through the voice of his grandfather, the griot dressed in white sitting cross-legged in his blue cave, the child Kirikou relives before our eyes some contemporary episodes of the time when he faced the wicked witch Karaba: the day he discovered who was destroying the village's crops; the day he took to the heights to visit the forest and its splendors; the day he disguised himself as a fetish in order to find a plant capable of curing his mother and the other women of fatal poisoning …
Africa seen from above
A hyena, bees, a buffalo, a giraffe and a few others "wild animals" form the bestiary of this second part for a series of stories that have no other link between them than the bravery and ingenuity of the tiny warrior. If we deplore a little the ease of the script which consists in artificially weaving together these four short episodes to give birth to this long one, the magic does indeed operate. Especially in the scenery of this dreamed Africa, where the forest is lush and the savannah golden to perfection, where the baobabs are as gnarled and fabulous as the flamboyant trees are scarlet and flourishing. Always courageous, eager to prove to his people that freedom is conquered a little more each day, Kirikou repeatedly challenges the witch and gathers around him all the children of the village who, in the process, acquire a little of his mischief. This sequence of the making of the false fetish, as well as the one where the child, perched on the head of a giraffe, marvels at the rustling and unknown splendor of the landscapes of his country, are among the most beautiful moments of this film. animation in the form of a humanist and sensitive tale where adults and children alike should find what they are looking for.