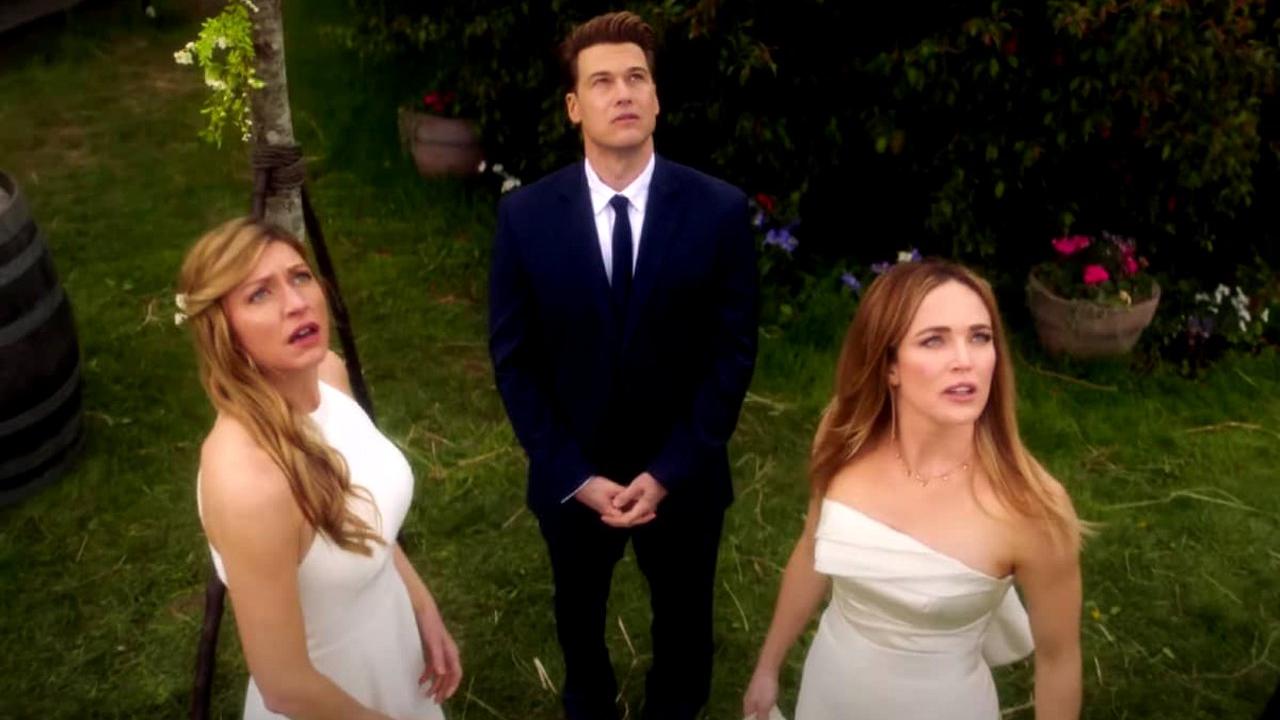 The final five episodes of the sixth season will begin airing from Sunday, August 8.
The madness of Legends of Tomorrow took over Comic-Con 2021 this weekend. With a lot of info and already the trailer for the last five episodes of season 6, which will be broadcast from Sunday, August 8, including the wedding of Sara and Ava, officiated by Nate, and which will obviously go wrong:
As a bonus, the producers have unveiled the first info on season 7 of Legends of Tomorrow, the date of which is already set for October 13th. We learn in particular that Matt Ryan will be back in the casting… but no longer in Constantine. He will now play a different character!
"As John Constantine's series arc draws to a close in Season 6, Matt Ryan's journey with the Legends is not over.é, "revealed executive producer Phil Klemmer, explaining that the actor will go on to take on the role of Dr. Gwyn Davies, an eccentric scientist from the turn of the 20th century who may be the team's only hope next season.
"Anyone who loves him already knows that in the end John Constantine will walk his path alone. The time has come for John to part ways with the Legends, and for me to part with John. I am so excited to create this new role in the series and to have fun with ", comments Matt Ryan on his side.
In addition, it has been announced that Amy Louise Pemberton – who doubles as Gideon, the artificial intelligence of the Waverider, will play a flesh-and-blood version of Gideon in this season 7 of Legends of Tomorrow.